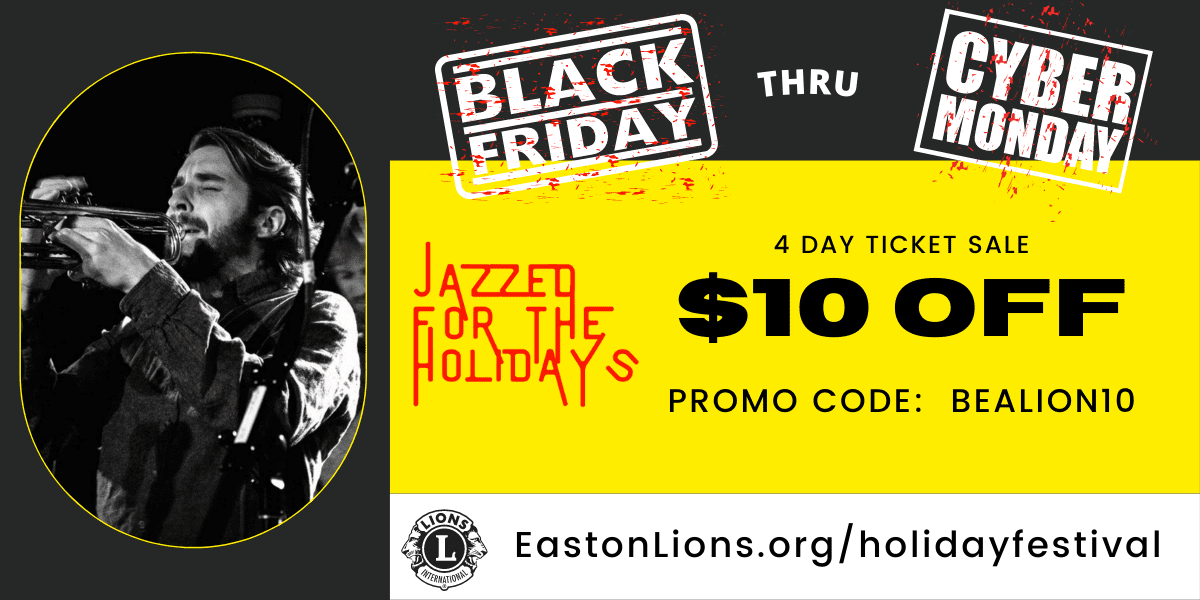 Party in 8-days!
We are pleased to announce the Lions first-ever Black Friday sale. Take $10 off tickets for the "Jazzed for the Holidays" party on December 4th from 7:00 - 10:00 pm.
This is for 4-days only, starting midnight on Black Friday through the end of the day (11:59 pm) Cyber Monday. Promo code valid on the Eventbrite ticket site only.
Come celebrate the holidays in Easton at the historic Queset House. It will be a lively evening featuring jazz music from the Matt Kelly Quartet and catering from Rosemary Fresh.
We hope to see you there!
Please note you must be 21 or older to attend.
Where do I find the "Promo Code" button?
When ordering tickets on Eventbrite, select the "Enter promo code" text, as shown with highlighted yellow box/arrow in the image below.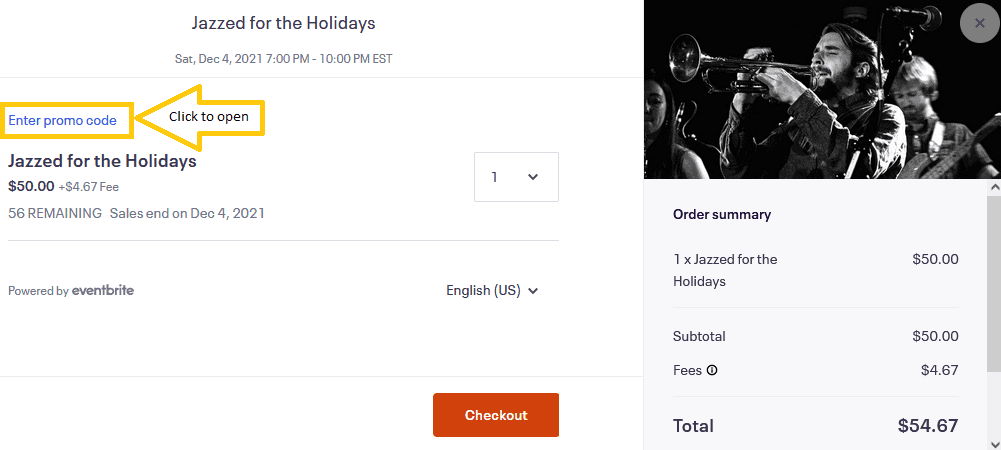 51 Main Street, North Easton, MA
Behind the Ames Free Library