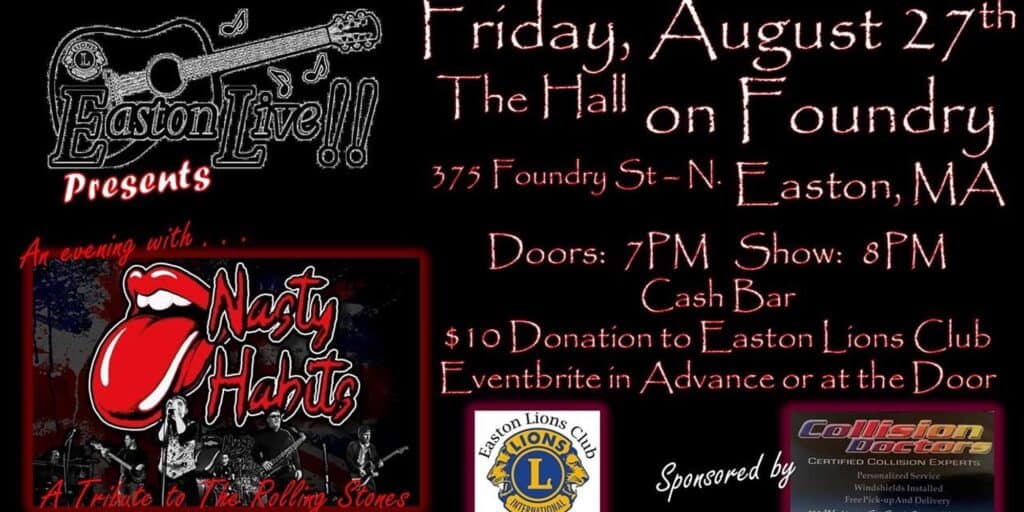 Support our Community: Make a charitable donation to the Easton Lions Club or a gift in memory of a loved one today or mail a check with a note to:
Lions Club of Easton Foundation,
P.O. Box 1032, Easton, MA 02334
Saturday 10:00 am – 2:00 pm
Drop-offs Saturday's from 10:00 am – 1:00 pm
Find us at 192 Washington St, Rt 138 on the corner of Elm Street next to Bob's Ski Doo Call 508-230-5466 (LION) for pick-ups. New COVID-19 restrictions in place.
The Easton Lions have been living in, giving back & serving Easton since 1931! We do whatever is necessary to help our community. We work together to make Easton the best community it can be. Join us and help make a difference.
Recent News and Blog Posts