Temporarily Closed
Due to increased COVID infection concerns the Easton Lions Club Thrift Store will remain closed for the month of January. At this time our plans are to re-open in early February. Please check back here for the latest information on our plans and schedule. Thank you for your past support! We look forward to seeing your masked, smiling faces in the very near future!
192 Washington St, North Easton, MA
Between Bob's Ski-Doo & Buddy's Union Villa Pizza
Call 508-230-5466 (LION)
---
COVID-19 Update
Temporarily Closed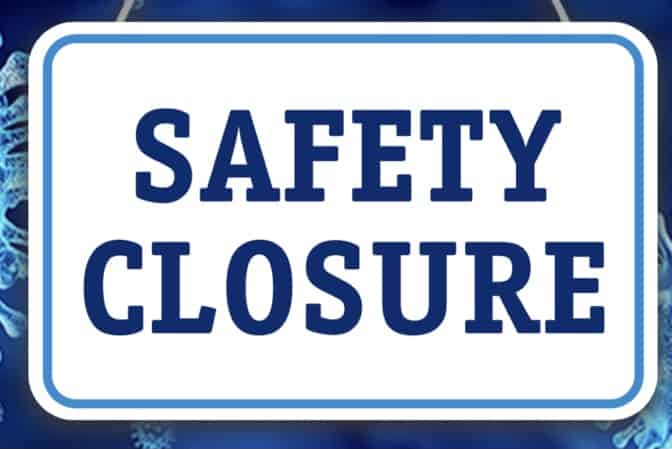 The Easton Lions Club Thrift Store is temporarily closed. We hope to re-open on January 9th. Please check back here for schedule updates. And please do not leave any donations outside the building while we are closed.
When Closed
NO DROP-OFFS
Donations will be triaged and accepted Saturdays from 10:00 am to 1:00 pm when the Store is open by an Easton Lions Club volunteer only. Pickups for donations can be arranged by leaving your name and number at 508-230-5466 or by sending a message via Facebook (EastonThriftStore).
When the Store is closed please, do not leave any donations outside the building. It costs us money to throw donations out. After-hours donations is considered dumping and is illegal. Cameras monitor the building and dumping will be reported to the Easton Police.
Restriction Updates
For updates statewide COVID-19 restrictions, please go to the Massachusetts Department of Public Health page here. Click here…
Donation Drop-Offs
10:00 to 1:00 Saturdays – Only When the Store is Open
Acceptable Donations
We happily accept the following gently used items in clean, unbroken, and saleable condition. Broken and dirty items cannot be taken in by the Lions volunteers.
Furniture: dressers, tables, and non-upholstered chairs
Housewares: dishes, glassware, kitchen utensils, small appliances
Clothing, footwear, coats, hats, gloves, etc.
Collectibles, antiques, knickknacks and other gift-ware
Collectible electronics, high-end receivers
Jewelry and other accessories
CDs, DVDs, records, console games (Wii, DS2, PS, XBox, …)
Other games, toys and sports equipment
Hand tools and small power tools
Wheel chairs
Unacceptable Items
Sorry, but we cannot take the following items.
TVs of any kind, CRT Monitors, Computers
Electronics (with a few exceptions)
Car radios, tires, and batteries
Particle board furniture and entertainment centers
Text books, encyclopedias
Large appliances
Upholstered furniture
Mattresses
Christmas trees
Downhill skis & boots
Weapons, guns, ammo.
Baby cribs, walkers, large toys
Baby carriages and car seats
Medical walkers, toilet seats, crutches, medical devices & supplies
We have many new items large and small arriving each week! There are 2 floors full of ready-to-move stuff. We have a wide assortment of household accessories. lamps, baskets, kids toys, games, clothing, and hidden treasures in every corner. We also have an eclectic array of furniture, pictures, artwork, undiscovered antiques, bikes, chairs, tools, hardware, bed frames, and many unusual items waiting to find the perfect home. The basement may be closed due to poor circulation, dampness, and no open entry during the COVID-19 restrictions.
We are a 501(c)(3) charity and donations may be tax deductible.
Money raised supports many local Easton charities, high school scholarships, diabetes research, Mass. Eye Research Fund, and the Easton Grange #196.
---
Schedule a Pick-up (2-options)
Call Thrift Store for small pickups 508-230-5466
Use ReSupply for large pickups (fee-based)