Easton Lions Junk & Recycle Day
May 1, 2021 — 8:00 am to NoonDPW on Center StreetHazardous Waste Collection Day
Contact Henry Narsasian at 508-269-7181
Pick-ups Available ($)
Around Earth Day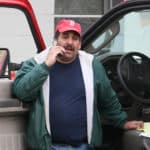 Time for spring cleaning!  Get rid of old appliances, mattresses, bikes and more to the DPW on Center Street during Easton's Hazardous Waste Collection Day.  Contact Lion Henry Narsasian at 508-269-7181 for pick-ups & pricing. All money raised goes to Scholarships for Oliver Ames High School & toolships for Southeast Regional Vocational Technical High School.
Since 2009, around Earth Day in April, Henry Narsasian coordinates the Easton Lions Club's annual "Junk & Recycle Day" with the town's Department of Public Works.   The Lions collect items at the end of the loop during the Town of Easton's Hazardous Waste Day at DPW on Center Street to collect old items from residents that need to be recycled and disposed of.
While the town safely collects hazardous waste from residents, the Lions accept all sorts of items for disposal and recycling.  Some items that are still usable like old sports equipment can be dropped off for free, while other items may be disposed of for  for a small fee from $5-$35.  We take items from bikes and rusty toys to large appliances like refrigerators, stoves, washers, and dryers.  We also have a truck to accept old electronics like TV's, computers, monitors and dumpsters to sort out the scrap metals from junk that needs to be hauled away including old water heaters, matresses and other household items.
For a reasonable donation the Lions will come to your home or business and haul all the items away! For pick-up and other information, contact Henry Narsasian at 508-269-7181 in early April before the collection day.
This town-wide effort, to reduce/eliminate hazardous waste and materials from homes, has been tremendously successful in many ways. Not only are hazardous wastes and materials disposed of properly, but 100% of the money raised by the Easton Lions (after disposal expenses are paid) is given back to the Town in the form of community services including scholarships and support for local organizations like the Boy Scouts, Girl Scouts, Brownies, Cub Scouts, baseball teams, junior and senior high school sports teams, homeless shelters, and a myriad of other organizations who seek support or donated to eye research. The Easton Lions have raised as much as $13,000.00 in a four hour period.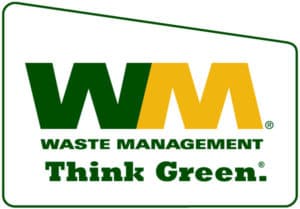 We would especially like to thank Waste Management who generously donates the use of their dumpsters in our efforts to clean up the environment and to raise money to support our community!