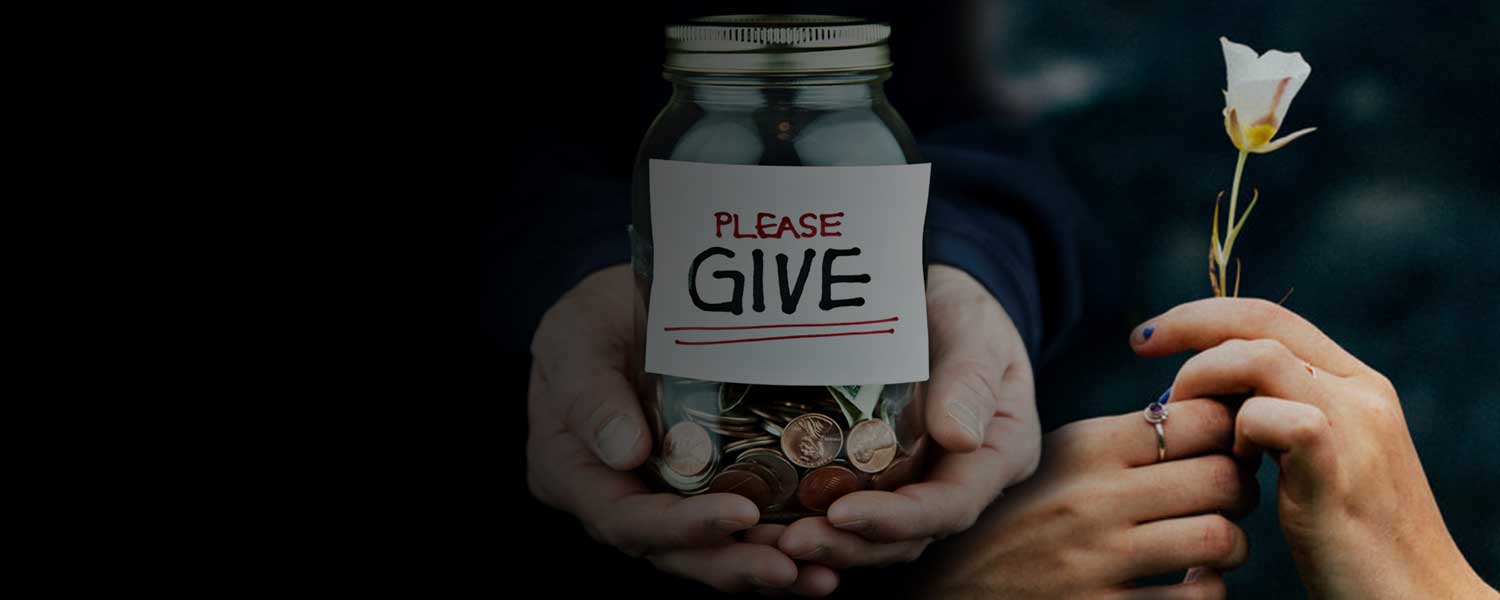 Ways to Give
The Easton Lions provide funding for many local Easton Charities like the Easton Food Pantry and scholarships, and support the MLERF which funds research to prevent blindness and improve the standard of living of sight impaired people. The Lions Club of Easton Foundation is a 501(c)(3) charitable organization.
We need your help!
The Easton Lions have donated over $500,000 to the Easton community and and over $550,000 to Massachusetts Lions Eye Research Fund (MLERF). We could not do this without your generosity. We've served Easton since 1931, supporting many different community needs. In recent years we've provided scholarships to Easton seniors, help Veteran's organizations, youth groups, school sports and music programs, sponsor local races and groups beautifying Easton. We also collect eyeglasses, help fund hearing aids for the needy, help the homeless and food banks. At many events we provide free eye screening and diabetes checks through the District Eyemobile.
Use our PayPal page to make a donation
Mail a check to:
Lions Club of Easton Foundation
P.O. Box 1032
Easton, MA 02334
In the memo section of the check, please note donation purpose, e.g.,
MLERF (MA Lions Eye Research Fund)
Lions General Charity Fund
In memoriam, (please add name of person in note field)
Other (please add note, for payment or donation,
e.g., Membership dues, Thrift store purchase, scholarship, etc.
Overview The Lions Club of Easton Foundation supports the Massachusetts Lions Eye Research Fund and accepts grant applications from local community groups that align with our giving causes. We raise money to support eye research and other vision and hearing related causes, diabetes, hunger, childhood cancer, and the environment. We welcome applications from many Easton groups that engage our youth, veterans, and seniors, and also fund scholarships and toolships.  The fund screening committee puts into practice "Where there's a need, there's a Lion".
Grants approved generally range from $50 to a $1,000.
Organizations must submit an application form (download below) to be considered for funding and provide supplemental information about the organizations mission and goals. including how the organization supports or provides benefits to the Easton community.
Grant requests are reviewed from September through May. All applications must be received no later than April 30th to be considered during our last Board meeting in June.
Applications are reviewed monthly from September through May by the Foundation Fund Screening Committee which makes recommendations to the Foundation Board of Directors which meets once a month from September through June.
Organizations and community projects are limited to one approved grant request each Lion Year, September – August).
Eligibility Checklist The grant must benefit the local Easton community or provide services to Easton residents not available within Easton that align with the Easton Lions' core charitable causes or provide a publicity benefit promoting the Easton Lions Club. The potential grantees should be nonprofit organizations with programs that benefit Easton. The applicant must justify how the grant fits within the Foundation core charitable causes or benefits the Easton community and residents. Core Charitable Causes
Sharing the vision (health) – Primarily eye research but also includes diabetes, hearing, organ donation and other health issues.
Relieving hunger and homelessness,
Engaging the youth, seniors and veterans and
Protecting the environment.
The Foundation grant program supports these causes and other events in the Easton community. Programs not aligning with the core charitable causes may also be given consideration if sufficient evidence is provided showing how it benefits residents of Easton or strengthens the Easton community. Some examples include local scout troop projects happening in Easton, local running race to raise funds for services residents must get outside of Easton, in-kind local publicity for the Easton Lions Club, Easton recreation youth sport campaigns, and Easton school-based groups (e.g., after school clubs, sports teams, music and drama clubs). Organizations applying should meet at least one of following criteria:
An organization holding a current tax-exempt status under Section 501(c)(3), 501(c)(4), 501(c)(6) or 501(c)(19) of the Internal Revenue Code;
A K-12 public or private school, charter school, community/junior college, state/private college or university or youth groups associated with them; or
An Easton youth group or other community based organization with a proposed project or service that benefits the Easton community.
Selection Process The Fund Screening Committee generally meets once a month from September through May one week before the Board of Director's (BOD) meeting.
Applications must be received two weeks before the next BOD meeting (see Club calendar for schedule). The application form is available at www.eastonlions.org/grant. The completed application and attach any additional information (e.g., beneficiaries of the grant and background that will help us understand the need) should be either via e-mail to president@eastonlions.org or mail to: Fund Screening Committee Lions Club of Easton Foundation P.O. Box 1032 Easton, MA 02334
The 1st Vice President or a member of the Committee may contact you to get additional information;
Fund screening committee recommendations are presented to the Foundation Board of Directors for approval before being presented to the general Club membership for final approval;
Organizations will be notified of any decision via e-mail or regular mail;
If an application is approved, grant checks will be mailed directly to the recipient organization's address listed in the grant application. Please allow two weeks for delivery.
Funding Exclusions
Capital campaigns and endowments;
Memberships, including association/chamber memberships;
Organizations that deny service, membership or other involvement on the basis of race, religion, color, sex, sexual orientation, gender identity, age, national origin, ancestry, citizenship, veteran, or disability status;
Organizations or programs that do not benefit the Easton community;
Political causes, candidates, organizations or campaigns;
Registration fees.