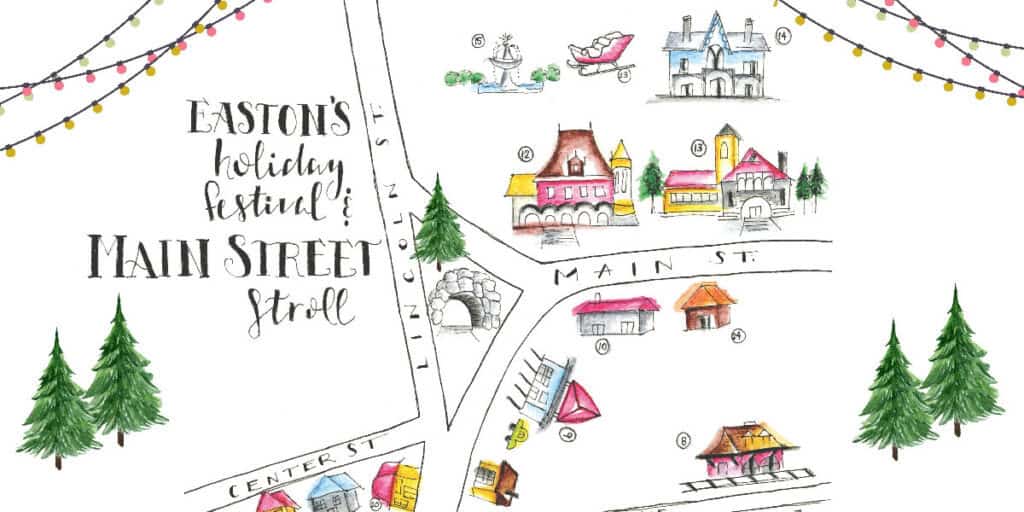 Festival History
Background information on the festival and recent updates

Since 1986, at the Rockery and Oakes Ames Memorial Hall in North Easton, Massachusetts, Easton townfolks celebrate the holiday season with the annual Easton Holiday Festival coordinated by the Easton Lions Club and supported by many local businesses and families in Easton. This event happens the first full weekend in December each year with the Easton Lions cooking up burgers, dogs and fried dough; bouncy houses, train and hay rides, carnival games for the kids; crafters and artisans in historic Oakes Ames Memorial Hall, free entertainment in the tent on the Rockery, the walk of the reindogs, a town-parade down main street, and occasional visits by Santa throughout the events.
In 1988 the Easton Businessman's Association passed along the baton for the Festival to the Easton Lion's Club. The Lions took up the task and committed the resources to take over the management of the Festival of Lights, a Holiday-season event. We jumped in with our usual determination, growing it into the festive event it is today.
The Lions manage the Holiday Festival as a town Holiday party put on for our townspeople and encourage all to participate in planning the events. We work to make changes from time-to-time, and hope to keep the event interesting and appealing to people of all ages.
Significant changes have taken place over the years, most notably was in the mid-2000's when the Rockery was restored to its 1882 appearance (necessitating the removal of its trees). This moved the lighting in a new direction, with music-syncopated light-and-sound show. In 2018, we moved the festival to one-day event on the first Saturday in December.
In 2020, due to Covid, we had to cancel our usual events, and instead updated the holiday displays at the Rockery and Oakes Ames Memorial Hall for all to enjoy. This included a mailbox for letters to Santa and a brand new Santa House that will be used by our guest in 2021. The house was made possible by a generous donation from the Avery Lee Williams Family Trust. Avery was a Lion member for over 40 years and passed away in 2021.