The Easton Lions Club thank our returning sponsors The Easton Women of Today!
Join us with "man's best friend" in our annual Reindog parade.  Dress-up with your dog in your best holiday garb.  You and your partner will be judged for best in parade and for masters and dogs that look the most alike.
REGISTRATION: Come down from 12:00 to 1:00 pm at North Easton Savings Bank at 295 Main Street. Reindogs and masters move out about 1:30ish - following the tail of the Holiday Parade that starts at 1:00.
ENTRANCE FEE: 2 cans of dog food or 3 cans of cat food
for the Animal Protection Center of Southeastern MA (formally the MSPCA)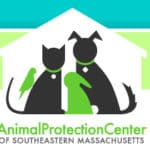 Easton Lion Gus Arns started the Reindog Parade tradition in 2002 and it has grown every year since. Please make this year the best ever! Gus will have many new Lions Club members to help out on parade day along with the Easton Women of Today who will be handing out goodie bags for the pups and their masters through-out the parade route.  The Easton Women of Today will have a table at the start and end of the parade so you can learn more about EWOT.
Festival Planning and History
2017 Holiday Festival Planning Happening Now!  This year's event is December 2nd & 3rd and we'd like to build on the success of last year with the The Farmer's Daughter  special event on Saturday in downtown North Easton Saturday.  We are looking for ideas on how to make our annual event better, engaging with businesses in the historic district and making it more fun for all the folks and families in Easton.
The Easton Lion's Annual Holiday Festival will be held (rain or shine or snow) Saturday-10 am to 6 pm, and Sunday 12 pm-5 pm.  New this year: We're brining back the Parrot Head Saturday Night Dance with the BaHa Brothers Band from Taunton!!  Calling all Jimmy Buffett fans for a fin night of dance, music and libations.  
Festival Chairman Ram Penumarthy says "this year's events will be bigger and better than ever!"  We're looking for some new rides & games, more detail to come and the trackless train ride will offer free rides, sponsored by Creative World Children's Learning Center of Easton.
As always, the activities begin with an Arts and Craft Show at Oakes Ames Memorial Hall (3 Barrows Street Easton) on both days.  Two entire floors of arts and crafts will be on display Saturday. Great shopping or browsing offered for an incredible array of gifts.  The Hall is heated!
Outside there will be bouncy houses/moonwalks, a FREE trackless train ride sponsored by Creative World; hay wagon rides; musical entertainment.  An assortment of food including hot dogs, hamburgers, fried dough, chili, french fries and popcorn cooked by the Lovable Lions and sold for reasonable prices.  Buy tickets at the ticket booth for all rides and food.