Festival Planning and History
Details about the Reindog Parade or it's replacement will be posted here soon...
Below are last year's Reindog Pardae details:
The Easton Lions Club would like to thank Zesty Pet Services for organizing this year's Reindog Parade!
Join us with "man's best friend" in our annual Reindog parade.  Dress-up with your dog in your best holiday garb.  You and your partner will be judged for best in parade and for masters and dogs that look the most alike.
ENTRANCE FEE: 2 cans of dog food or 3 cans of cat food
for the Animal Protection Center of Southeastern MA (formally the MSPCA)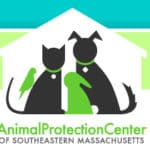 Easton Lion Gus Arns started the Reindog Parade tradition in 2002 and it has grown every year since. Please make this year the best ever! Kelly Estey of Zesty Pet Services, Pet Sitting and Dog Walking, and the Lions will love to see your best friends all dressed up for the holidays!