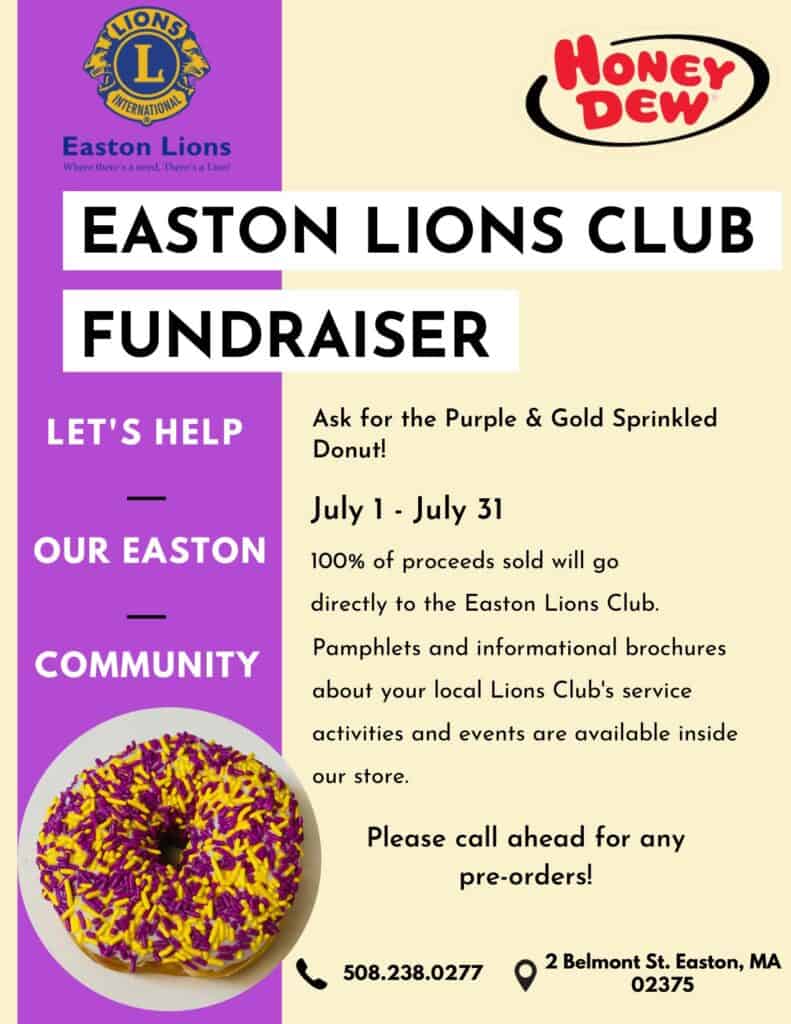 The Easton Lions have excellent relations with many local merchants throughout Easton, among them the Honey Dew Donut Shop at 2 Belmont Street, the corner of Belmont and Washington Streets.  Several months ago Greg Goldman – who owns the Easton franchise, contacted Lori Maver (IPP) and offered to hold a fund-raiser for the Club.  To help kick off the new Lionistic year the Easton Honey Dew Donut shop is selling a donut that is benefitting the Club. All proceeds from the sale of the Purple and Gold sprinkled donut will be forwarded to the Easton Lions Club for its charitable purposes.
The Lions crest today is yellow and blue, but the official colors are purple and gold, and were selected when the Lions Club association was formed in 1917.  Purple stood for loyalty to friends and for integrity of mind and heart. Gold symbolized sincerity of purpose, liberality in judgement, purity in life, and generosity of mind.
The Purple and Gold Donut Fundraiser is running from July 1 through July 30. 
Store Manager Katerina Bressette created a flyer that is available at the in-store display.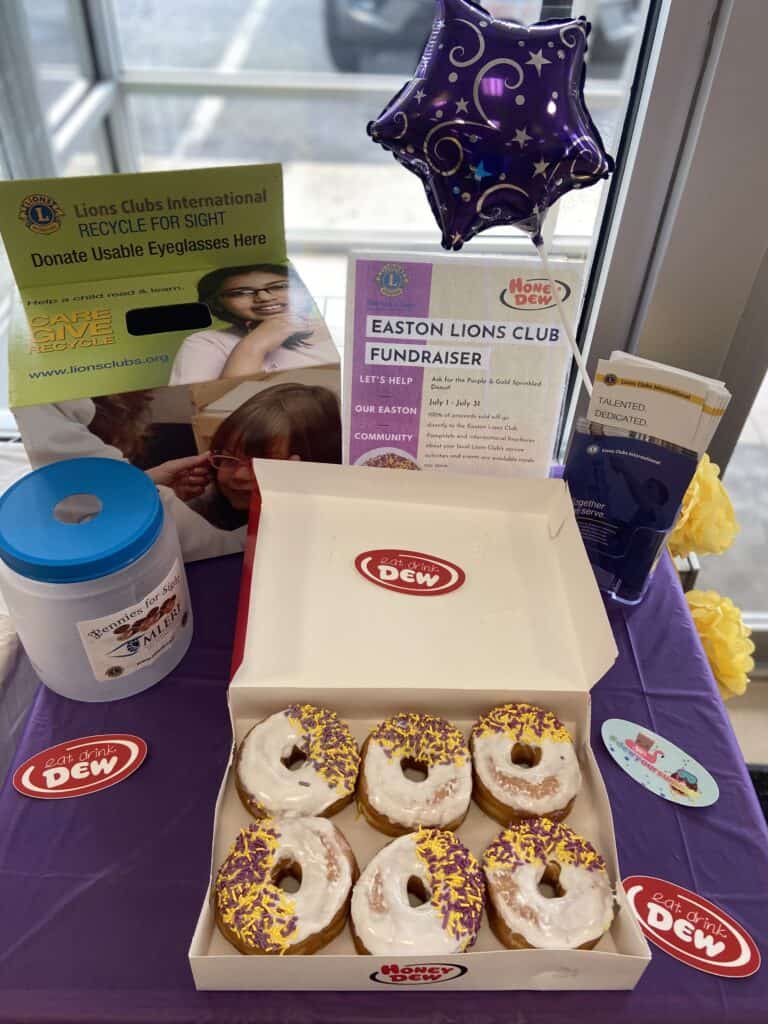 Please thank Honey Dew Donuts for their generous outreach by supporting the Easton store.