For Immediate Release: March 14, 2019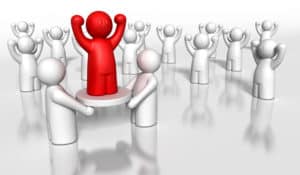 In accordance with Article VII of the Easton Lions Club Bylaws, the Nominating Committee Chair and Immediate Past President, Pattie Somers presented the slate of officers for the Lions year July 2019 – June 30, 2020, at the Board of Directors and General Club meetings on March 13, 2019, at the VFW Hall in Easton. The official election of these officers will be held during the next General Club meeting on Wednesday, March 27, 2019, from 7:00-8:30, at the VFW in Easton, MA.
The nominees for the Club Executives and Board of Directors are:
President: Lori Maver
Immediate Past President: Ram Penumarthy
1st Vice President: Dr. David Mudd
2nd Vice President: Andrew Parker
3rd Vice President: Matthew Soeldner
Secretary: Nancy Sullivan
Treasurer: Ken Love
Assistant Treasurer: Steve Hoffman
Dues Treasurer: Mark Ingalls
Membership: Rob Goodrich
Marketing Communications Chair: William Palmer
Lion Tamer: Stanley Borgeson
Tail Twister: Joyce Tardito
1 Year Directors:
Robert Grella
Ron Handverger
Arlene Keach
Lynn Kingsbury
2 Year Directors:
Jim Baker
Gary Fradin
Veronica Lamb
Robert Sheridan
Please refer to the four Club governance documents, last updated in 2018, for details on Club and Foundation policies, constitution, bylaws, and Robert's Rules.  All documents are available for download from the "Club Forms, Logos, & Governance" page found under the "Be a Lion!" menu, here.  In particular, Article VII of the Club Constitution describes the Board of Directors duties, while Article V in the Club Bylaws details the duties of each Club Officer.