Thank Our Sponsors


View Facebook Album

I would like to extend a heartfelt thank you to all members in Easton Lions Club, the Chairs and Volunteers of the 31st Holiday Festival 2017.
Our wonderful and special community in Town of Easton came together and supported an extraordinary team of volunteers, individuals and businesses. This is truly a tradition that our community in Town of Easton look forward to every year.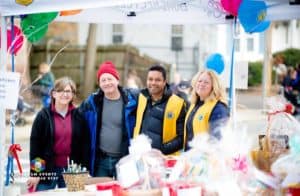 Organizing an event such as Holiday Festival takes tremendous energy and dedication and it was only possible by support and hardwork of such wonderful team and members we have in our club. Planning began in Aug 2017 a full 4 months before the event and tremendous hard-work during the weekends in past couple of months for activities like Rockery clean up, Set up etc. The success of the festival rested squarely on the shoulders of our exceptional festival planning team namely Jon Morgan (who has been a pillar in making this event successful for last 20+ years), Jim Abate, Rob Goodrich, John Mallers, Pattie Somers, Matt Cioffi, Matt Soeldner, Dr. Mudd, Catherine Sutton, Jason Sutton, Kevin McEntyre, Tyler Bourne, Ed Pyres, Harry Somers, Bill Palmer, Andrew Parker.. (I'm sure that I if I am missing names..please excuse me) and nearly 150+ dedicated and passionate volunteers led by a capable and passionate group of chairs and many more behind the scenes.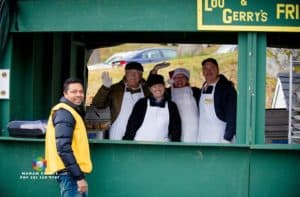 Success for the festival also takes a great base of sponsorship. We are exceptionally thankful to this year's festival sponsors. On behalf of the Easton Lions Club, I offer sincere gratitude for the tireless effort, passion, creativity, time and dollars offered by Lions volunteers and our generous supporters. Thank you for joining with us in celebrating the opening of the holiday season with your families and friends. You made Holiday Festival a truly memorable event with remarkable success.
Best Regards
Ram