View Facebook Album


Email Photos to Club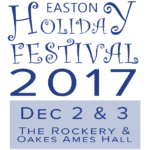 The weather this past weekend was perfect for our annual Holiday Festival in North Easton Village at the Rockery and Oakes Ames Memorial Hall. We had lots of Lions, community volunteers, and sponsors help make it happen once again this year! Many thanks to our premier sponsors, North Easton Savings Bank, The Farmer's Daughter, Towneship Sustainable Eatery, Creative World Children's Learning Center for sponsoring the Free Trackless Train, and entertainment tent sound provided by Sraveo. Take a look at all the fun that was had by looking through the Holiday Festival photo album on Manam Video and Photography's Facebook page. They are good friends of Lions Ram and Pratima and captured many moments at the festival.
If you have pictures you'd like to share, I welcome you to send them to me via email, info@eastonlions.org, or post them on our Facebook page, fb.comEastonLions. If you have a lot, feel free to send me a cloud shared link to view/download to our club pages.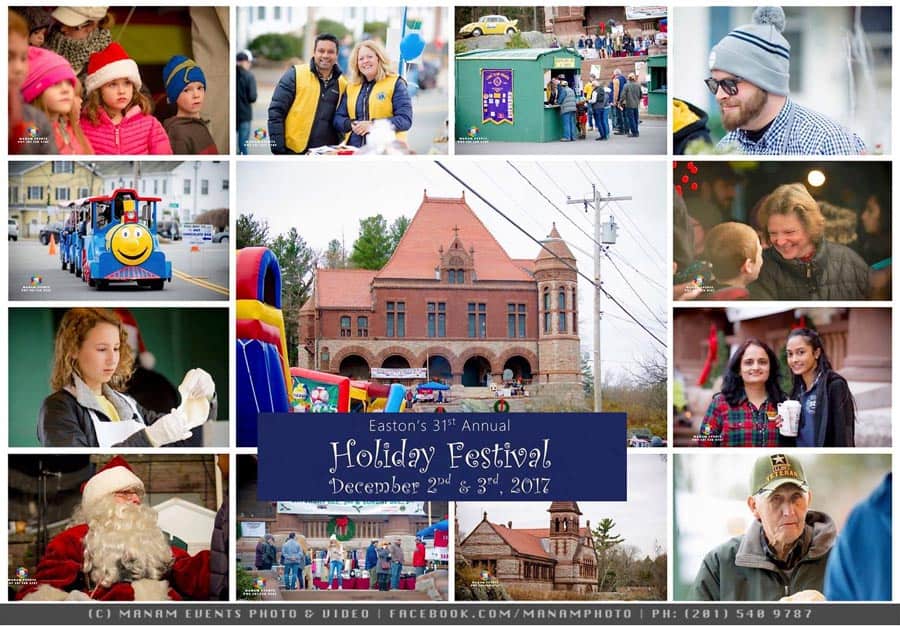 We'd also like to thank Sundell's and Home Towne Auto Shoppe for donation of their lot for the Festival, Anne Martin for organizing the parade, Jim Abate & team for getting the program book together, Ram Penumarthy for chairing the event with Jon Morgan, Waste Management for the dumpster and trash boxes, Signs By Tomorrow South Easton, Bertucci's for the dough, Todd Sandstrum for the tent, and many town staff, including the DPW and director David Field, Police Department (Chief Gary Sullivan), Safety Officers and David Lydon, Fire Department (Chief Kevin Partridge), Connor Reed, and Mike Looney for set-up.
We also had many school and community groups help out. Let's give a big thank you to
Easton Old Colony YMCA Volunteers
Shovel Town Brewery
Troop 42 Easton, MA
Boy Scout Troop 193
Oliver Ames Cross Country
Oliver Ames Ice Hockey
Oliver Ames Boys Soccer Team
Oliver Ames High School Swim Teams (Boys and Girls)
Oliver Ames Cross Country (Boys and Girls)
Oliver Ames High School Boys' Wrestling who pulled Santa's sleigh during the Parade.
as well as the 100+ Lions and their families who volunteered throughout the weekend and planning. If I left your group off, please email me and I'll add you to the list. Thanks you all so very much.
Happy Hanukkah, Merry Christmas and have a peaceful and joyous holiday season!!?