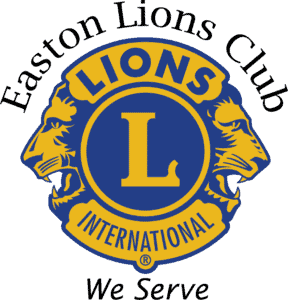 This post highlights a few upcoming events and planning meetings in the near term.  As dates firm up, they will be posted on our club Events pages, eastonlions.org/events/.
A lot is still in flux due to the Massachusetts pandemic restrictions that impact how we may be able, or not, host events and meetings.  Meeting indoors is currently limited to 25 or less, let alone that we are searching for a new home since the VFW is not available anymore.
Jul 31, 2020: Lions Board of Directors Meeting via Zoom at 6:30.  The agenda includes like finance budget, thrift store, and meeting space for the new year.  Members are welcome to listen in. Contact president Lori Maver, president@eastonlions.org for details.
Sep 28, 2020: As most of you have seen in the emails from Scot Kudcey, our golf tournament chair, this event is scheduled to happen on September 28th. Final flyer with restrictions at the Easton Country Club will be distributed soon to all members.  If you'd like to help out, please contact Scot at sdkudcey@gmail.com.
December 2020 – No Date Yet:  Holiday Festival Planning has been ongoing and contingencies are being considered due to COVID-19 restrictions. In the event the festival is limited, we want to provide a beautiful display of lights and outdoor decor.  With that said, Lynn Payne, our Holiday Festival and Main Street Stroll chair has been meeting with a core team of helpers over the past several months.   If you'd like to help out, please contact Lynn at lynnepayne@mac.com.
Thrift Store: All updates on the thrift store status will be posted on the Thrift Store Facebook page, facebook.com/EastonThriftStore, and our Club website Thrift Store page here.  The Easton Lions Thrift Store has remained closed per the advice of the Select Board of Easton and Governor Bakers' emergency declaration due to COVID-19. 
Summer Bottle and Can Drive:  This is still ongoing, collect your cans and redeem them at the Brockton Arc's Shoe City.  See the post from last week to get details!
Summer Bottle and Can Drive