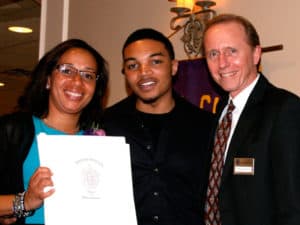 Tickets are now available for the Easton Lions Club's 47th Recognition Night Banquet on Wednesday, April 10, 2019, at the Easton Country Club, 265 Purchase Street in South Easton.  The night starts with cocktail hour at 6:00 pm followed by dinner and awards ceremony at 7:00pm.
Tickets may be purchased online, using our PayPal cart below, or by contacting Lion Bill Palmer at info@eastonlions.org or call 508-517-6668. Ticket prices are $35.00 for non-Lion members and $15.00 for Lion members. A limited number of dinner tickets will be sold for this event – tickets WILL NOT be sold at the door.  All orders must be received by Wednesday, April 3rd.
This year's honorees are:
Outstanding Community Service
Caroline O'Neill
Educator of the Year
Elizabeth Starr
Outstanding Humanitarian Service
Organization
My Brother's Keeper
Outstanding Youth
Olivia Pierce
Outstanding Career in Education
Janice Narsasian
Community Benefactor
David F. Howe
Outstanding Leadership
Claire Cronin
The event is also posted on our Facebook page here, so please share with freinds.
Event Note:
The Easton Lions Recognition Night stems from a program started in 1961 by the Easton chapter of the Jaycees (also known as the Easton Junior Chamber of Commerce). The Jaycees program was called "Easton's Outstanding Young Man", which honored men between the ages of 21 to 35. This event was started by the Past President of the Easton Jaycees and later President of the Easton Lions Club, Al Soucia. In 1971, the Easton Lions Club took the event over and expanded the scope of honorees to include many service categories.