It's a holiday weekend but the Easton Lions Thrift Store is OPEN!
It is Small Business Saturday and we may not be a "business" but we are small and we are in the business of charity and volunteerism.
But most importantly we are full of BARGAINS!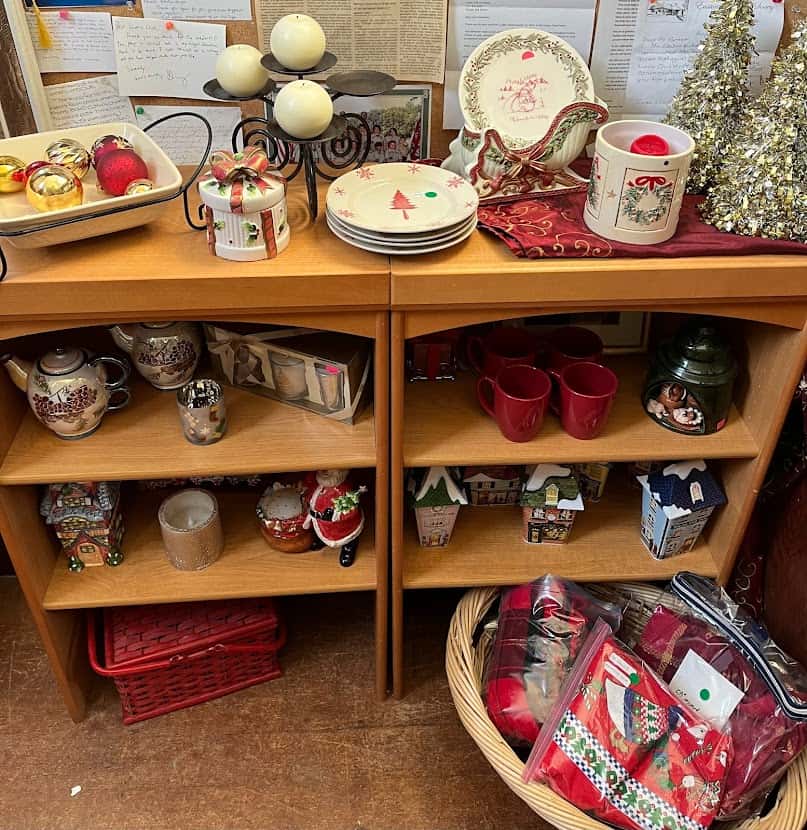 ---
Speaking of Small Business Saturday…
MeeKiew is a local potter who had closed up shop and DONATED all of her amazing work to the Easton Lions Thrift Store! Come in to see MeeKiew's talent and creations all at the Easton Lions Thrift Store!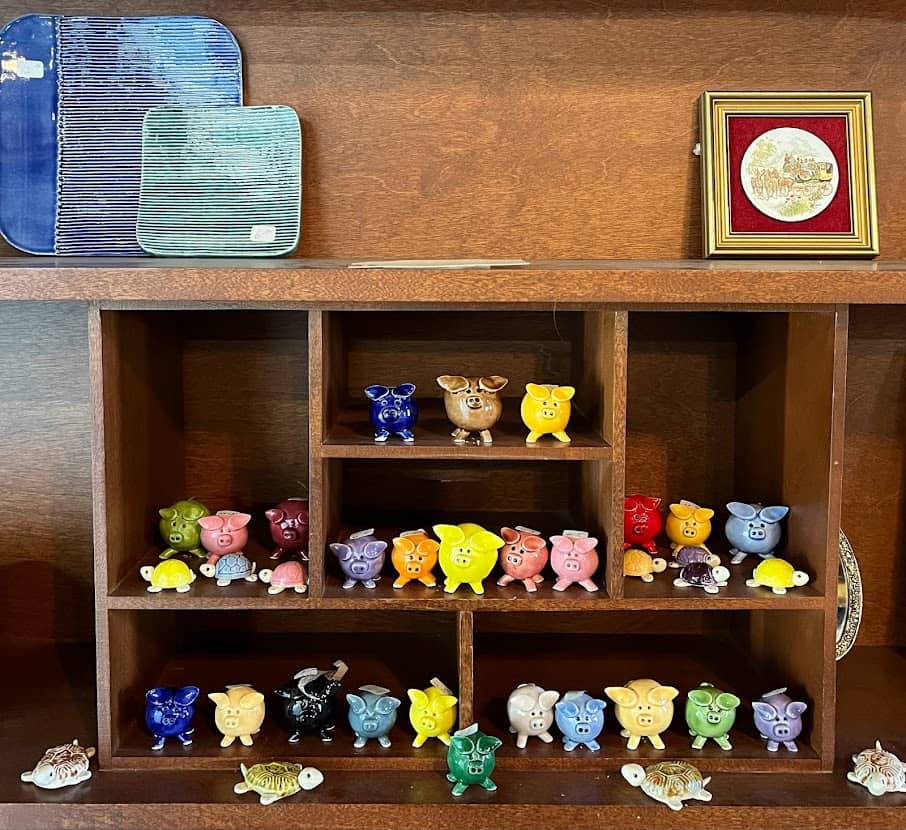 Featured Item of the Week!
This week's Featured Item of the Week is…
Did you know that every week the Thrift Store offers a Featured Item of the Week? These items are brand new, or like new, quality donations at a fraction of the retail price! This adorable cookie jar would retail for over $30 at a gift shop… here at the Thrift Store you'd pay $25… BUT! FOR ONE DAY ONLY…. this jar is on sale for a low, low price! Come get it while it lasts!
[FEATURED ITEMS OF THE WEEK:
Prices will not be quoted. You must come in to the store to price and purchase. First come, first served. You may not hold, reserve or request Featured Items of the Week. You may not purchase Featured Items of the Week by phone, email or post. You must come in and purchase Featured Items of the Week on Saturday between 10am-2pm while items last. NO EXCEPTIONS!]
---
Raffle of the Week
This week's Raffle Item is…
Tickets are $1. Raffle runs the 4 hours we are open only, so chances to win are very high! For every $10 you spend at the Thrift, get one FREE raffle ticket!
---
Operation Shoebox – Last Day to Colllect
Thrift Store is collecting items to send to soldiers who are on active duty, but also at home, in hospitals, homeless as well as veterans' families.
Please bring any of the items listed above to the Thrift Store to donate to Operation Shoebox. All items will be given to those who serve. (If you have a friend or loved one who could benefit from receiving a Shoebox, please email info@eastonlions.org with the name and address and we will be sure they receive a box.)
And another thing…
ECAT will be at the Thrift Store LIVE today at 10am!!! Do not miss this fun live event!
Because we always have fun at the Thrift!
---