On Saturday night the moon was right and the Hall on Foundry was rocking the night!
 With music by Four in a Row… pizza from Bill's House of Pizza… raffles… dancing and more!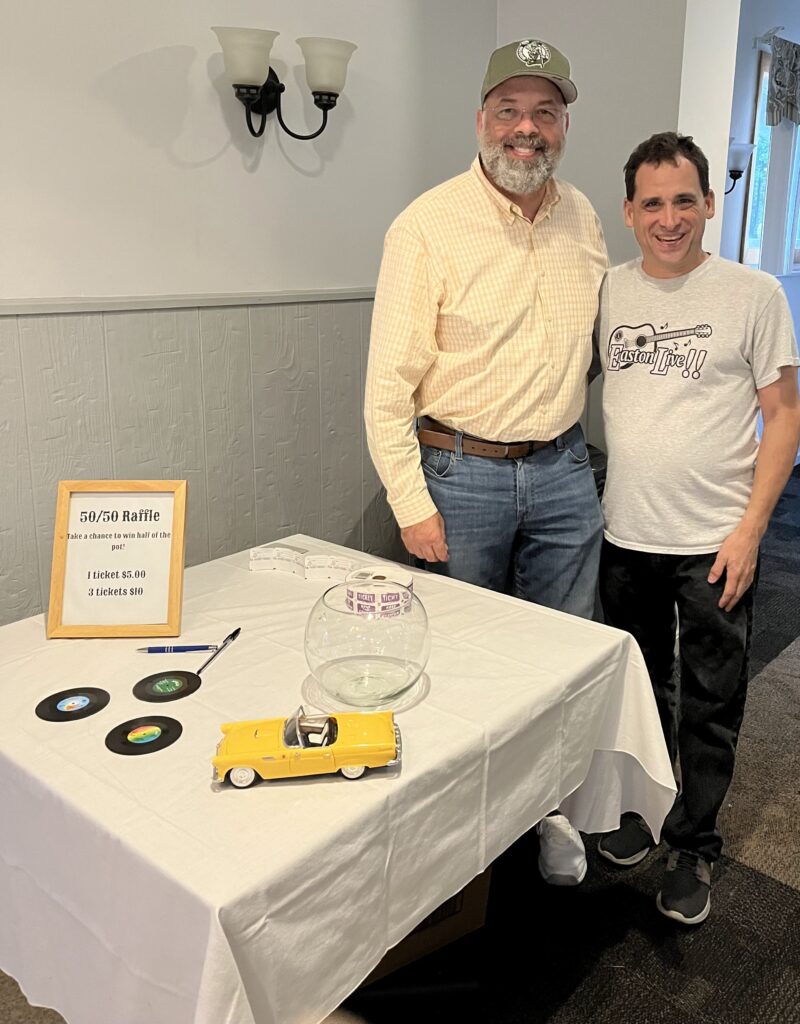 Mark your calendars for our next two shows at the Hall on September 30th where will will be Rock-A-Blues – ing the night away… and October 28th!
Let the music play!
And a big thank you to our Easton Live sponsors…