In Service to the Community
Fundraising for a Cause
We host four charity fundraising events during the year plus operate the Easton Lions Thrift Store year-round. It is because of your generosity we are able to support Easton charitable organizations, sponsor educational scholarships, and be a major contributor to the Massachusetts Lions Eye Research Fund (MLERF).
We have many new items large and small arriving each week! There are 2 floors full of ready-to-move stuff. We have a wide assortment of household accessories. lamps, baskets, kids toys, games, clothing, and hidden treasures in every corner. We also have an eclectic array of furniture, pictures, artwork, undiscovered antiques, bikes, chairs, tools, hardware, bed frames, and many unusual items waiting to find the perfect home. The basement may be closed due to poor circulation, dampness, and no open entry during the COVID-19 restrictions. We are a 501(c)(3) charity and donations are tax deductible.
The annual Easton Lions Club Golf Tournament takes place the last Monday in September at the Easton Country Club. It is an excellent fund raising opportunity and we have lots of fun out on the links and in the clubhouse. As in the past, it will be a shotgun start with a full 18 holes of golf followed by lunch at the club. We will have prizes for a number of things – longest drive, closest to the hole, along with a putting contest.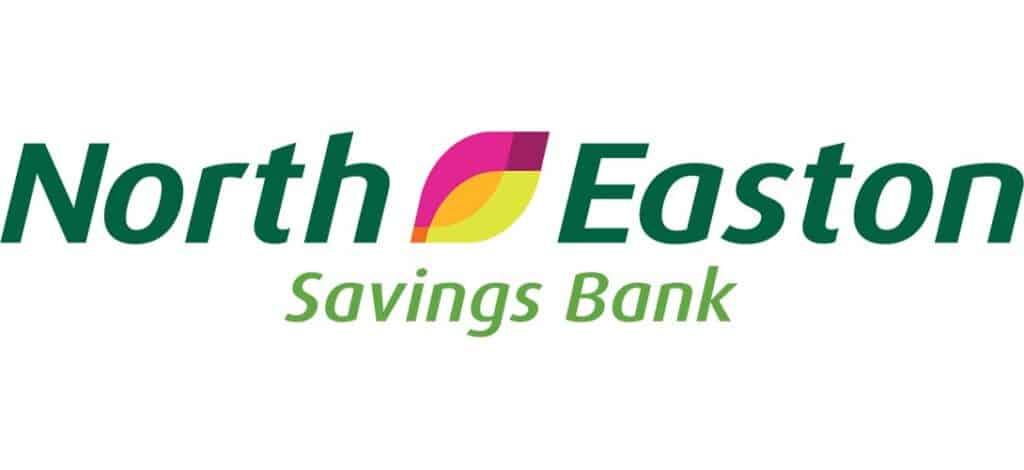 CANCELLED FOR 2020: Due to COVID-19 restrictions, we will only be decorating the Rockery with lots of trees, a brand new Santa house, festive decor, and lots of lights! These will be up between Thanksgiving and the new year.

The Celebration of Easton is an opportunity for Easton groups, artists, and volunteers to be recognized for their good works in the community. The old televised Charity Auction is in a new all-online format and starts two weeks before the dinner celebration. It's easier than ever bid at your leisure and get notified when someone outbids you. You can even place a maximum bid that will auto-increment automatically!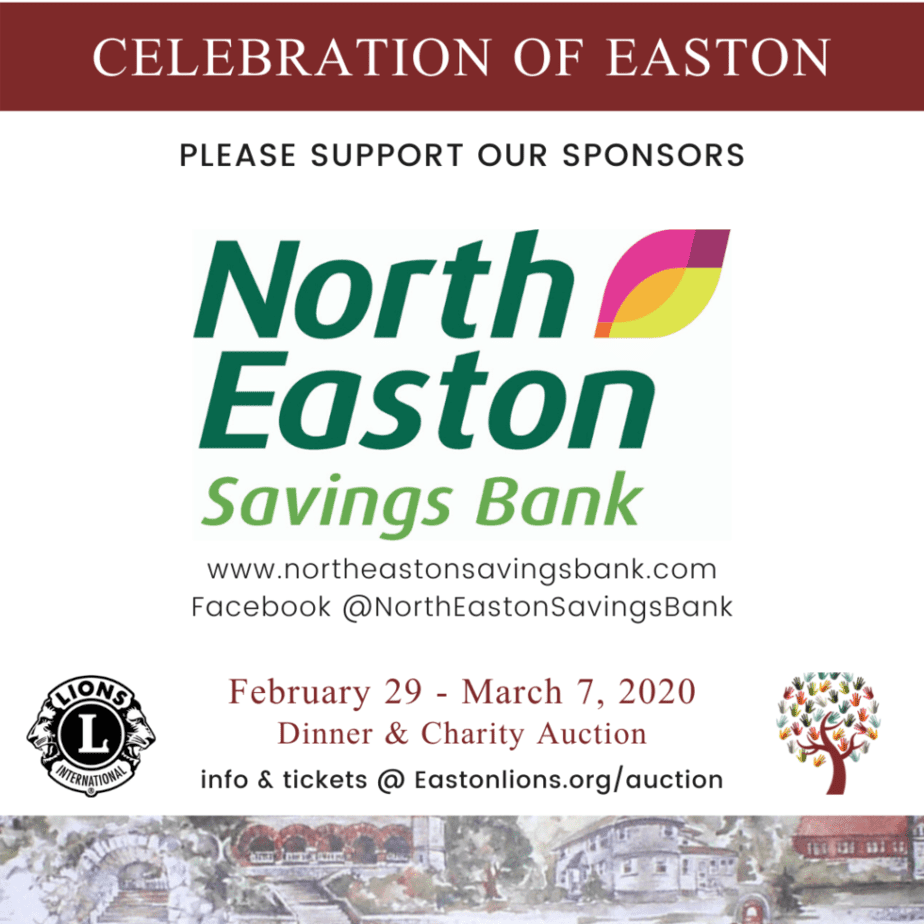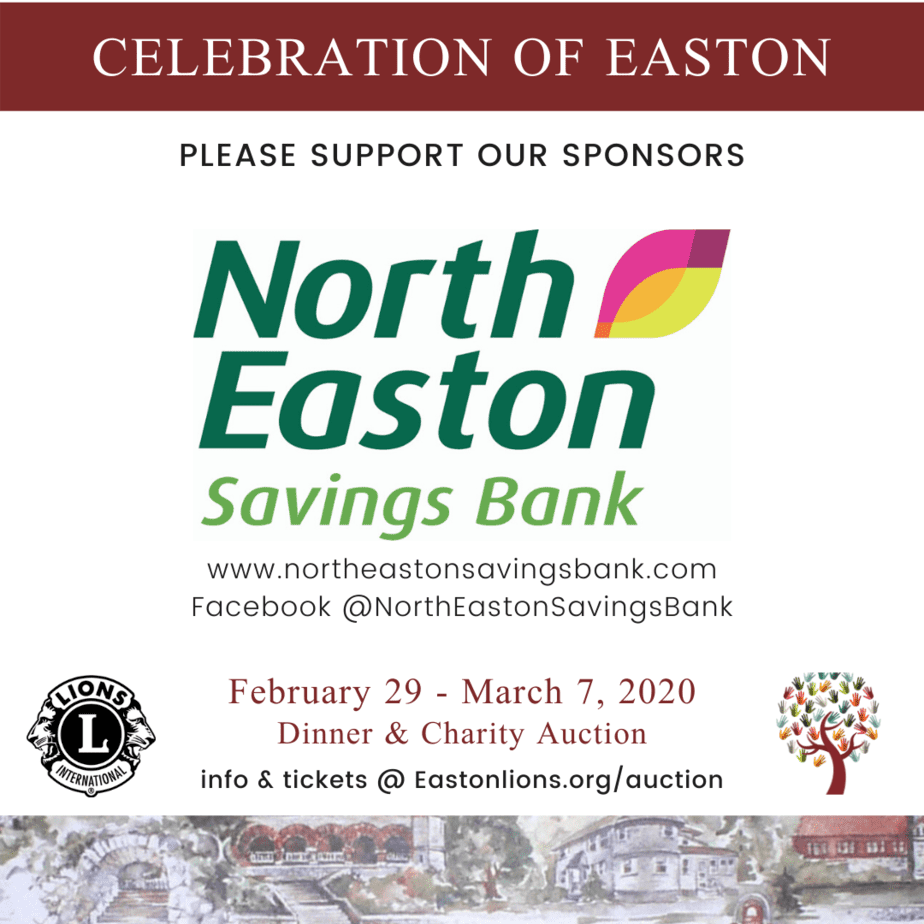 We hold our annual "Junk & Recycling Day" in conjunction with Easton's DPW Hazardous Waste Day to collect old items from residents that need to be recycled and disposed of. While the town safely collects hazardous waste, the Lions accept all sorts of items for disposal and recycling. The Lions have a price list for each item type. All money goes to our 501(c)(3) charity and may be tax deductible.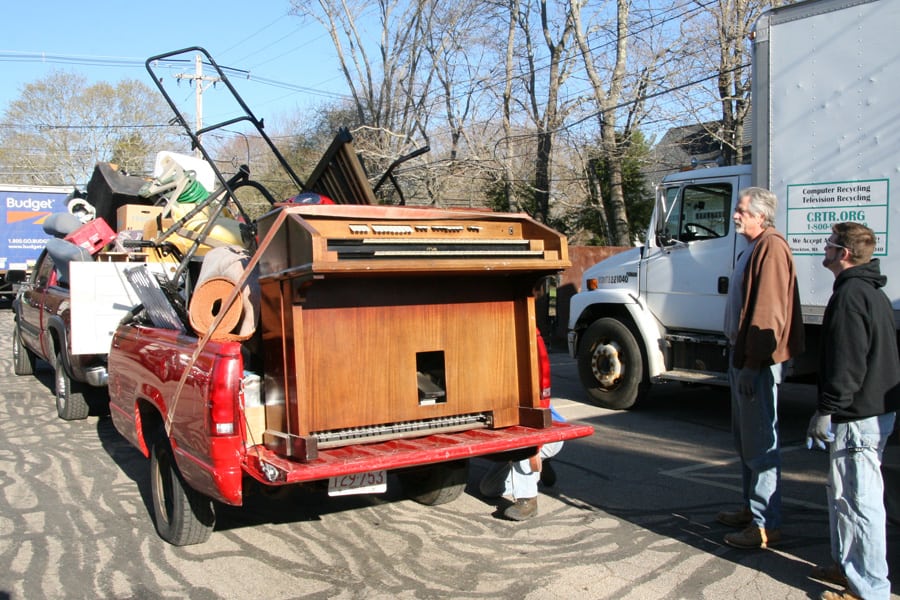 Volunteer Service
Where there's a need, there's a Lion. Where help is needed, Lions take it on with unmatched integrity and energy to make our communities better. This is our commitment to our friends & neighbors. Below are a number of activities we host and support.