In Service to the Community
Fundraising for a Cause
We host four charity fundraising events during the year plus operate the Easton Lions Thrift Store year-round. It is because of your generosity we are able to support Easton charitable organizations, sponsor educational scholarships, and be a major contributor to the Massachusetts Lions Eye Research Fund (MLERF).

Open Saturdays 10:00 – 2:00
We have many new items large and small arriving each week! There are 2 floors full of ready-to-move stuff. We have a wide assortment of household accessories. lamps, baskets, kids toys, games, clothing, and hidden treasures in every corner. We also have an eclectic array of furniture, pictures, artwork, undiscovered antiques, bikes, chairs, tools, hardware, bed frames, and many unusual items waiting to find the perfect home. We are a 501(c)(3) charity and donations are tax deductible.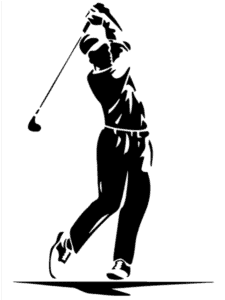 Golf Tournament – September
The annual Easton Lions Club Golf Tournament takes place the last Monday in September at the Easton Country Club. It is an excellent fund raising opportunity and we have lots of fun out on the links and in the clubhouse. As in the past, it will be a shotgun start with a full 18 holes of golf followed by lunch at the club. We will have prizes for a number of things – longest drive, closest to the hole, along with a putting contest.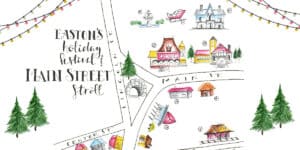 Holiday Festival & Main Street Stroll
The annual festival takes place the first Saturday in December. The Lions manage the Holiday Festival as a town Holiday party put on for our townspeople and encourage all to participate in planning the events.  We work to make changes from time-to-time, and hope to keep the event interesting and appealing to people of all ages. 
Premier sponsors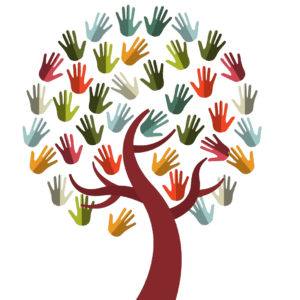 Celebration of Easton/Auction – Feb/Mar
The Celebration of Easton is an opportunity for Easton groups, artists, and volunteers to be recognized for their good works in the community. The old televised Charity Auction is in a new all-online format and starts two weeks before the dinner celebration. It's easier than ever bid at your leisure and get notified when someone outbids you. You can even place a maximum bid that will auto-increment automatically!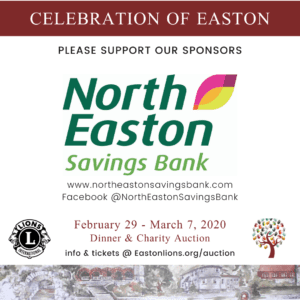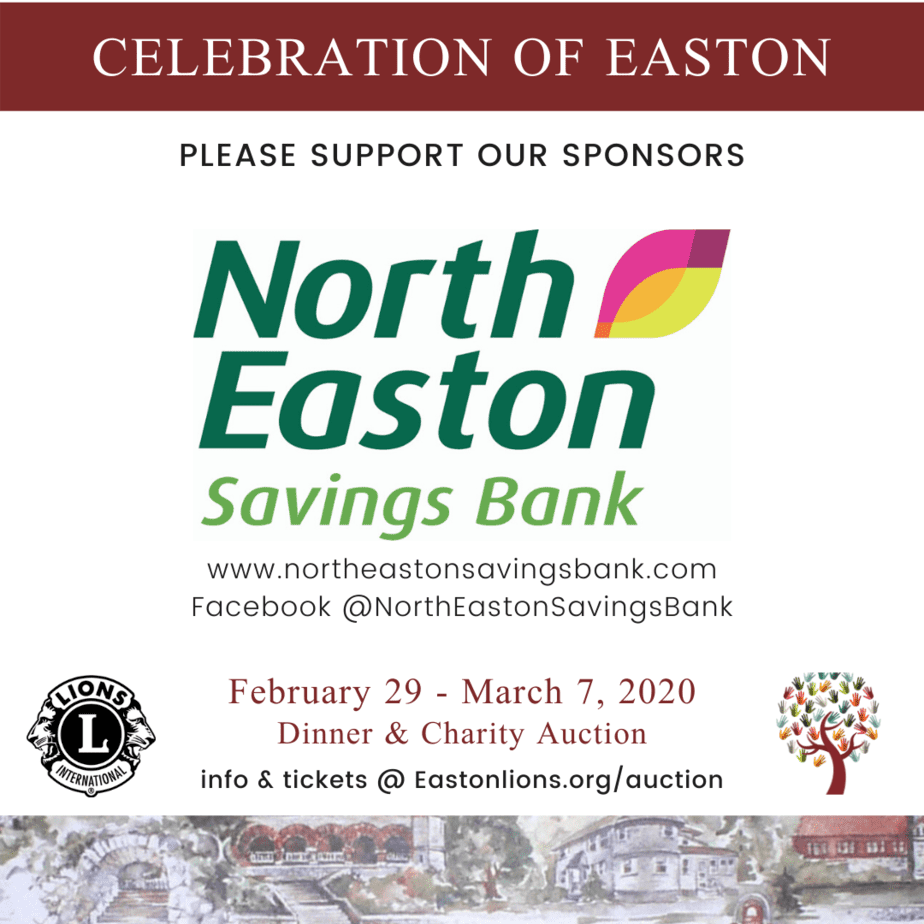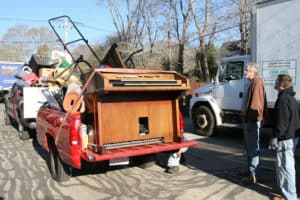 Junk & Recycle Day – April
We hold our annual "Junk & Recycling Day" in conjunction with Easton's DPW Hazardous Waste Day to collect old items from residents that need to be recycled and disposed of. While the town safely collects hazardous waste, the Lions accept all sorts of items for disposal and recycling. The Lions have a price list for each item type. All money goes to our 501(c)(3) charity and may be tax deductible.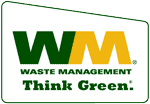 Volunteer Service
Where there's a need, there's a Lion. Where help is needed, Lions take it on with unmatched integrity and energy to make our communities better. This is our commitment to our friends & neighbors. Below are a number of activities we host and support.
FREE Lions event for kids 12 and under Bring your own gear or borrow ours. Prizes for All: Special prizes for most fish and longest fish! FREE hot dogs, chips, water, soda and coffee!! It all takes place at the Shovel Shop Pond on the Governor Ames Estate
Easton and the Brockton Lions have been hosting the Brockton Area Arc Christmas Party at Shoe City in Brockton. We usually start about 11 AM followed by lunch, Santa and fun 'til 3 PM. Easton Lion Tony Cabral is our lead on this project.
FREE EVENT – Held at the Yardley-Wood Rink at Center School in October.
In just about any dresser drawer, one can find a pair of eyeglasses that are no longer being used. That same pair of eyeglasses can change another person's life. It's a priceless gift you give to a child, an adult, a senior and a community. We also accept hearing aids in the same boxes!

Get location info here…
The Eyemobile, a specially equipped RV designed to provide FREE health screenings for vision loss, macular degeneration, hearing loss, diabetes retinopathy, and blood pressure. The Eyemobile is staffed by professional volunteers and Lions.
FREE EVENT – Hosted along with the Easton Food Pantry, starts at the COA on Barrows St. the last weekend in October.
Peace Poster Contest at the Middle School – September-November
We host a semi-annual Recognition Banquet in the spring to honor individuals who have devoted their time, talents, and service to improving the Easton community. The evening ceremony will be held at The Easton Country Club in South Easton, MA.
In mid-December, Santa and the Lions visit the Seniors living in SE Regional Rehab & Skilled Nursing Center on Lincoln St., to brighten up their holidays. Lion Elves are on hand to assist Santa in bringing gifts to all residents on the three floors and special unit at the Center.
Each year in early October the Easton Lions host the Tom Hedrick Memorial Senior Cookout & BBQ at the Council on Aging on Barrows Street. Because of Tom's years of entertaining seniors, The Easton Lions named our annual Senior Cookout & BBQ in the memory of Tom in 2013.
Lion Ken Wood and the the Easton Lions Club worked for many years to keep the Yardley-Wood Rink open for skating each winter and other family events. With warmer winters and very few skating days most winters, the Lions work with volunteers in the community to do what we can to clean-up during the warmer times and prep the ice when it freezes.
The Oliver Ames High School is home to the Easton Leo Club. For more information email the Lions Club president at president@test-easton-lions-34cc11.ingress-erytho.easywp.com.
The Massachusetts Youth Speech Competition provides an opportunity for students in grades 9, 10, 11, and 12 to speak publicly and freely on a designated topic of general interest. Competition starts at the local club and proceeds through several levels ending with a state wide competition. Winners of each level receive recognition with later levels giving monetary awards.

State site info…