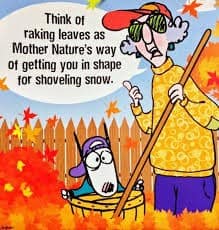 Mother Nature was almost on our side as we approached Rockery Cleanup Day, heavy rains and wind knocked the majority of the leaves off the trees. This allowed us to move forward with the scheduled cleanup. But, remember I said almost, because the leaves were wet and not easy to rake or blow around with a leaf blower. Add to that it was overcast and a little misty with temps in the 40's.
BUT, did that stop the Easton Lions from going out and doing the job that was required, heck no!
I would like to thank the following individuals who showed up armed with rakes, leaf blowers and tarps to move piles of leaves.
John Mallers, Steve Hoffman, Dennis Gutman, Mark Ingalls, Jon Morgan, Jim Lee, Brian Hoffman, Bob Moulton, Dan Guerin, Tina Souza, Jim McSherry, Jim Baker, Jim Abate, Dan Ferguson, Ram Penumarthy and Matt Soeldner.