Former Army Specialist Tom Botelho, Easton Purple Heart recipient with Veteran Services Officer Cory Ahonen, Purple Heart Day 2021
Purple Heart Day is a day of observance to commemorate the creation of the Purple Heart in 1782.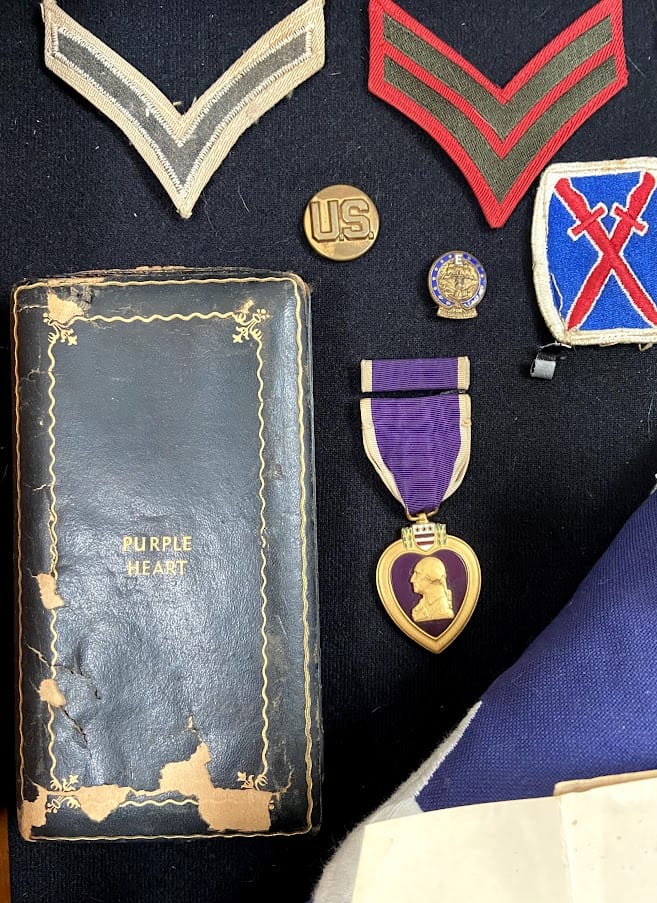 The Purple Heart was first created on August 7, 1782, by General George Washington. Originally known as the Badge of Military Merit, it was awarded to three revolutionary soldiers in 1783. According to a paper dated February 22, 1932, the Purple Heart Medals were to be awarded to those wounded or killed while serving in the United States Armed Forces.
All are invited to the Easton Town Offices' flagpole on Friday August 5th, 2022, at 9am to honor National Purple Heart Day (Aug 7th).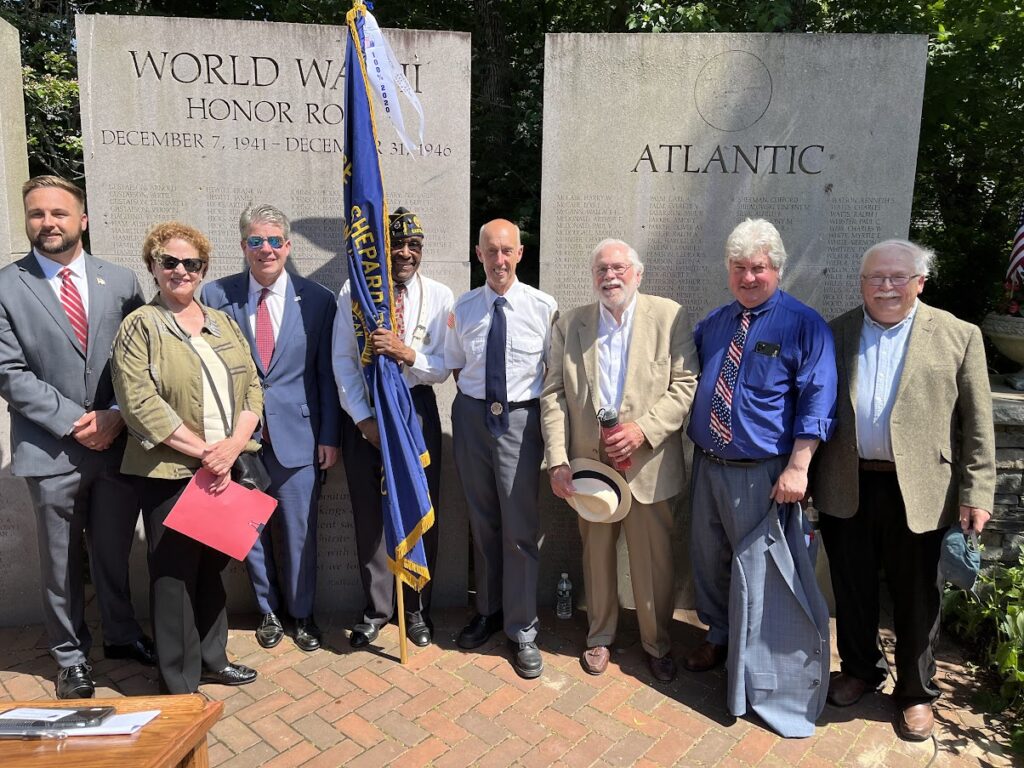 Lions support our veterans on Purple Heart Day, Veterans Day, and Memorial Day. Memorial Day 2022 was a beautiful day in May where many Lions spoke about our veterans and attended a ceremony in their honor.