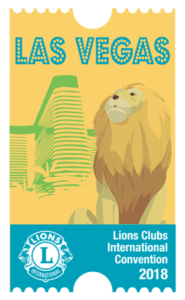 The Club's Nominating Committee, chaired by Matthew Cioffi, have received approval from the board of directors to bring to the general membership the following nominees for the July 2018 – June 30, 2019. These nominees will formally be presented, in accordance with the by-laws, to the general membership at our meetings on March 28, 2018, and April 11, 2018 at the VFW Hall in Easton, MA.
The Nominees are:
President: Ram Penumarthy
Immediate Past President: Pattie Somers
1st Vice President: Lori Maver
2nd Vice President: Dr. David Mudd
3rd Vice President: Andrew Parker
Secretary: Matthew Soeldner
Treasurer: Ken Love
Assistant Treasurer: Steve Hoffman
Dues Treasurer: Mark Ingalls
Membership: Rob Goodrich
Newsletter: Catherine Sutton
Lion Tamer: John Mallers
Tail Twister: Joyce Tardito
1 Year Directors:
Gary Fradin
Veronica Lamb
Henry Mehler
Nancy Sullivan
2 Year Directors:
Robert Grella
Ron Handverger
Arlene Keach
Lynn Kingsbury
Nominations may also be made from the floor at either the nomination or election meetings.  In the event there is a contest for any post, elections shall be by ballot of those present and qualified to vote.  A plurality vote is necessary to elect any candidate.
Respectfully submitted,
Matthew Cioffi
Immediate Past President