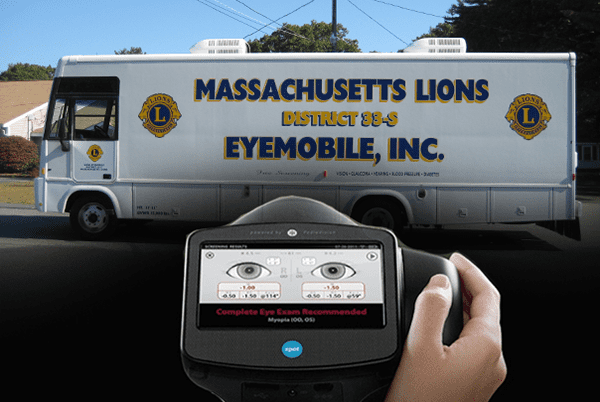 On October 1, 2017, from 1:00 to 4:00 pm at the NRT Fair, Sheep Pasture on Main Street, Easton, MA our Eyemobile crew served the following residents.
It was good weather and active day for screenings – sunny with temperatures in the 60's.
Thanks to the following lions for their hard work, namely Stan Borgeson (driving), Nick Fornaro (vision), Tina Souza (vision), and Harry Somers (driving). My apology for anyone missed-let me know about it if so.
Please call me if you wish to help with driving (experience with this size vehicle necessary), or learn to use the screening equipment. The next dates are October 4 at The Seniors Cookout on Barrows Street, and December 2 at the Easton Holiday Festival.
Eyemobile Report
TESTED
REFERRAL
PERCENT
Vision
34
10
29%
Blood Sugar
Not Tested
Blood Pressure
Not Tested
Glaucoma
7
0
0%
Hearing
30
7
23%
Spot Camera
5
1
20%
Totals
76
18
24%
TESTED
REFERRAL
PERCENT
Vision
5
3
60%
Blood Sugar
15
0
0%
Blood Pressure
15
0
0%
Glaucoma
2
0
0%
Hearing
6
5
83%
Spot Camera
Not Tested
Totals
43
8
19%