by Matt Soeldner, Club Secretary
Eye Glass Cleaning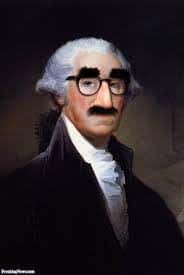 The Eye Glass Recycling Committee is holding an eyeglass washing and bagging event plus separating of glasses for missions at the Raynham Lions Hall, King Phillip Road, Raynham, MA on Monday, February 18th, Presidents Day. We will be cleaning at two different times:
1:00 – 3:00 pm and
6:30 – 9:00 pm
For more information please call Nate at 508-336-3637 or via email at nate@natehelge.com.
3rd Cabinet Advisory Meeting
The meeting will be held at the Holy Ghost Hall, 545 Middleboro Ave., East TauntonMarch 25, 2019
6:00 Social – 6:45 Open Meeting
Dinner price: $16.00
This is a correction the date originally was list as March 24
State Convention
May 3 – 5, 2019
Sturbridge Host Motel
366 Main St
Sturbridge, MA 01566
This is where we elect a new District Leadership Team, the voting takes place on Sunday morning and I will be looking for delegates to go, there is a $5.00 registration fee.
I have the forms if you are interested, let me know and I will get them to you.
Easton Lions Next Club Meeting
At our February 13th meeting I will have a basket that I won at the Mid-Winter and will be be raffling it off. It is a coffee related basket and all monies raised will go to the Easton Lions Admin Fund. Maybe you can pass it off as a Valentines Gift 😉 ?