The Lions Donut is BACK!!! Visit the Easton Honey Dew Donuts all month long and get a Lions Donut!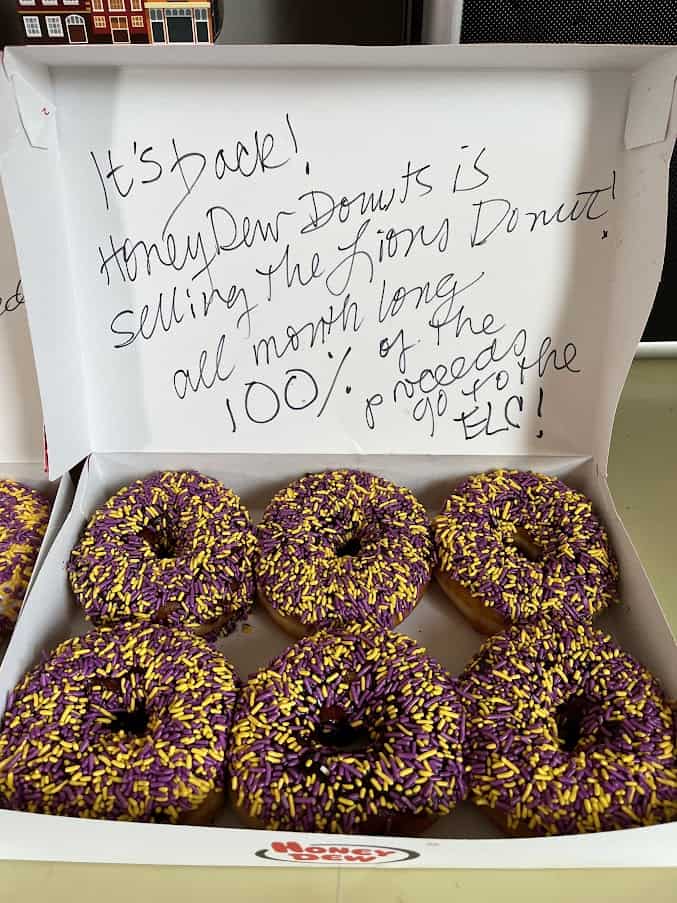 For the month of July, the entire cost of every single Lions Donut sold goes straight to the Easton Lions Club!

Don't waste another second! Supplies run out quickly!
Thank you Honey Dew Donuts for your great support of the Easton Lions Club!