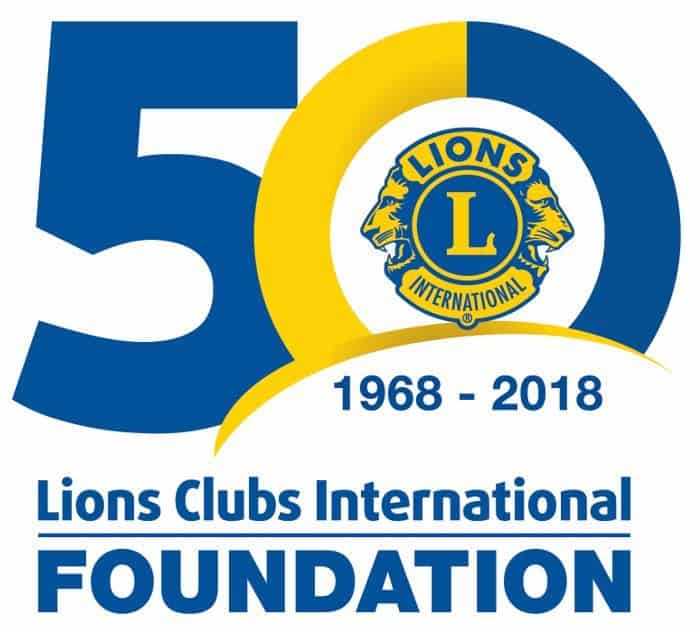 Celebrarting 50 Years
Immediate Past President Matthew Cioffi is our Club's LCIF Coordinator. An ambassador of sorts, to spread the word about the good works done by the Lions Club International Foundation, to share their stories, motivate fellow Lions to support LCIF, and to advance LCIF's humanitarian work in our communities.
High Marks for Lions Quest
by Mathew Cioffi
How many of you know about the Lions Quest program?
To be honest, I've been a Lion since 2012, and never heard of Lions Quest. In January, when I became the official Club LCIF Coordinator, it was time to dig-in and learn. And whoa, I quickly realized how little I knew about LCIF! They provided lots of resources to get me involved and able to start sharing some inspiring stories with y'all.
So, what is it?
Lions Quest is a life skills and prevention program of the Lions Clubs International Foundation (LCIF) that is implemented in more than 50 countries around the world. Lions Quest programs teach young people skills necessary for everyday success. These skills include:
Learning to accept responsibility
Communicating effectively
Setting goals
Making healthy decisions
Resisting pressure to use alcohol and drugs
I also found a couple of Lions Quest stories that are worth reading about, one in Finland and one in Alaska. The excerpts are below, but follow the links to read the rest of the stories.
The first story is from Alaska, "Lions Quest Making a Difference". The Lions of Anchorage, Alaska, received a grant from LCIF in the amount of $100,000 in February 2017, adding to the $33,000 raised by local Lions and an additional $30,000 donation from Northrim Bank. The funds are being used to implement Lions Quest in the Anchorage school systems.
The current Alaska social and emotional learning (SEL) curriculum is over ten years old and not as comprehensive as the Lions Quest (LQ) program. The Alaska LQ team built on the good works and contacts made by Lions District 49-A PDG Diana Cummings and other Lions. The superintendent of schools in Anchorage reviewed LQ and targeted the 2017-18 academic year to implement in ten comprehensive middle schools (6th-8th grades) and will serve about 7,500 students. In 2018-19 the program will expand to additional schools in the Anchorage area.
The second story is from Finland, "High Marks for Lions Quest", from the June 2016 blog.
"Local Lions' involvement is key to Lions Quest's success, and over the last 20 years Finnish Lions have raised more than US$6 million to support and grow Lions Quest. Since the first workshop in 1991, more than 16,000 teachers have been trained to implement the program in Finland. Eight certified trainers host teacher training workshops throughout the country. Teachers are trained to work in multicultural classrooms, focusing on diversity and addressing the educational needs of refugee children. Finnish Lions have expanded Lions Quest beyond the traditional classrooms to focus on youth sports. Trained in much the same way teachers are, coaches encourage good sportsmanship, teamwork and conflict resolution."
"Lions leaders in Finland work with local Lions on Lions Quest, serving as an example of what can be achieved when Lions are committed to a goal."
In summary, the three key benefits of the Lions Quest programs are:
It provides a high-quality, research-based, classroom resource for teachers and age-appropriate learning material for students.
It presents opportunities for students to learn and practice skills that build and enhance positive relationships.
It involves the family and community in supporting the healthy development of young people.
To learn more about Lions Quest, visit the websites below or follow them on Facebook.