John Tracy opens the truck!
On April 23rd the Lions Club teamed with the Easton DPW, Clean Harbors, and the Easton Water Department to hold its annual Junk Day! Thanks to all involved the Lions brought in over $9,000. Your contributions to this event help fund scholarships for Easton seniors. This year due to the community of Easton and the Easton Lions Club seven $1,000 scholarships were awarded to Oliver Ames High School seniors: Reese Blass, Sophia Cohen, Halley Gramer, Alexandra Glennon, Gavin Murphy, Hannah Murphy, and Luke Patrick.
This year Nick Fornaro had the find of the day… The Throne of Junk – winning him the title of… KING OF JUNK DAY 2022!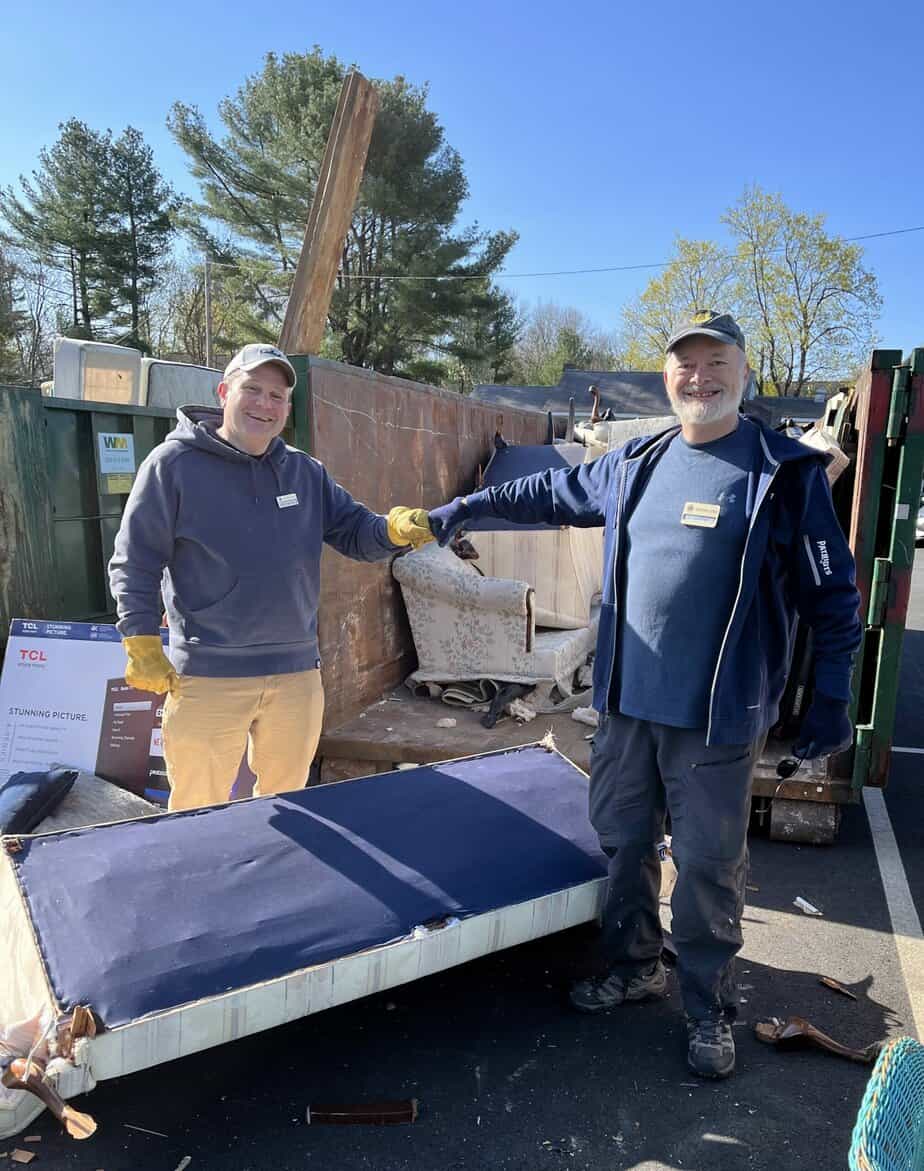 Each member of the Lions Family (who were much more civilized than the Lannister Family!) donned the Tools of Junk Day and took a turn on The Throne.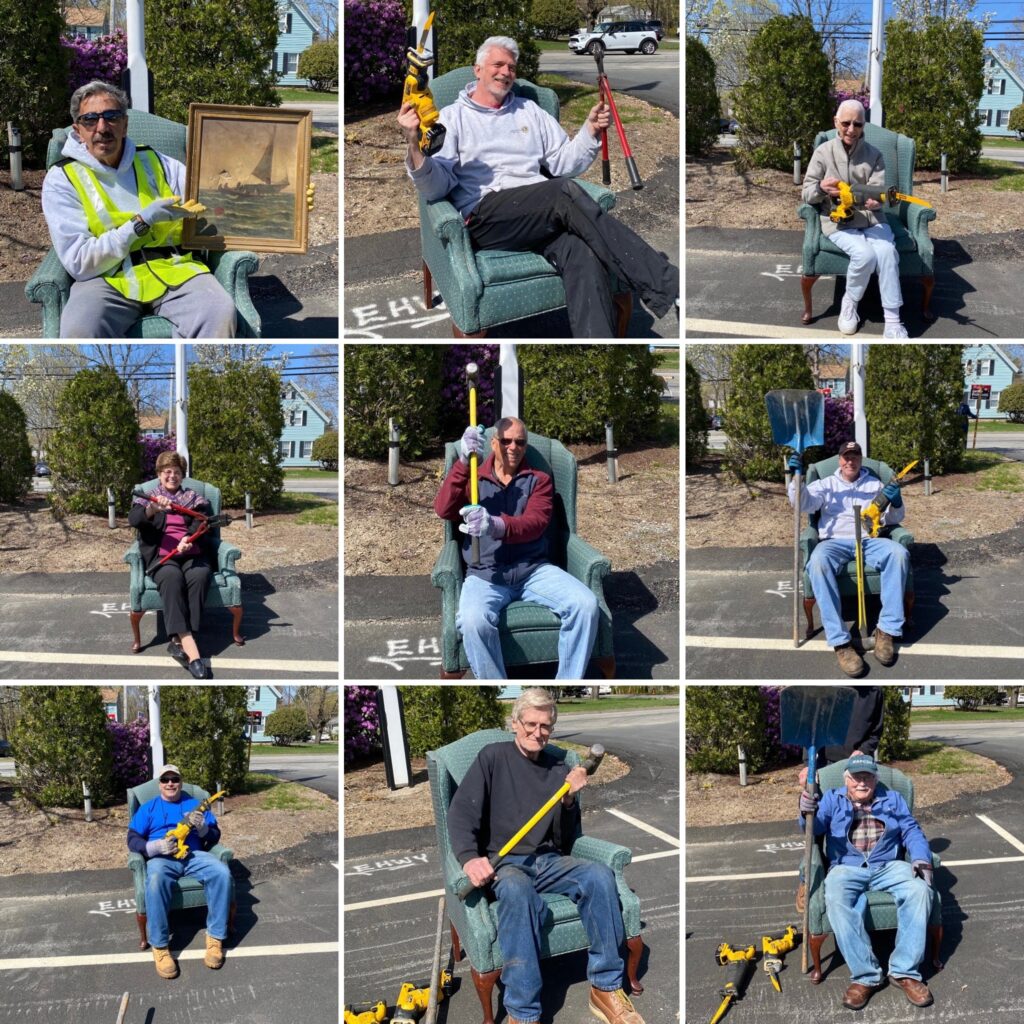 Left collage (clockwise to center): Junk King Nick Fornaro, Dale Kerester, Tail Twister Joyce Tardito, Steve Hoffman, Ed Hands, Larry Dahlgren, John Trudnak, Money Maker Nancy Sullivan, Harry Sommers
Right collage (clockwise): Rob Goodrich, Lee Waxman, The Real King of Junk Henry Narsasian, Doc Mudd, Lion Tamer Stan Borgeson, Michelle McGee
Who will be crowned King of Junk Day 2023?