Easton, MA – October 30, 2016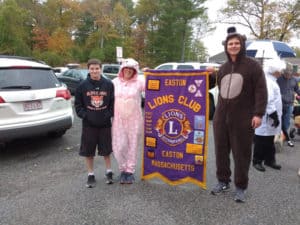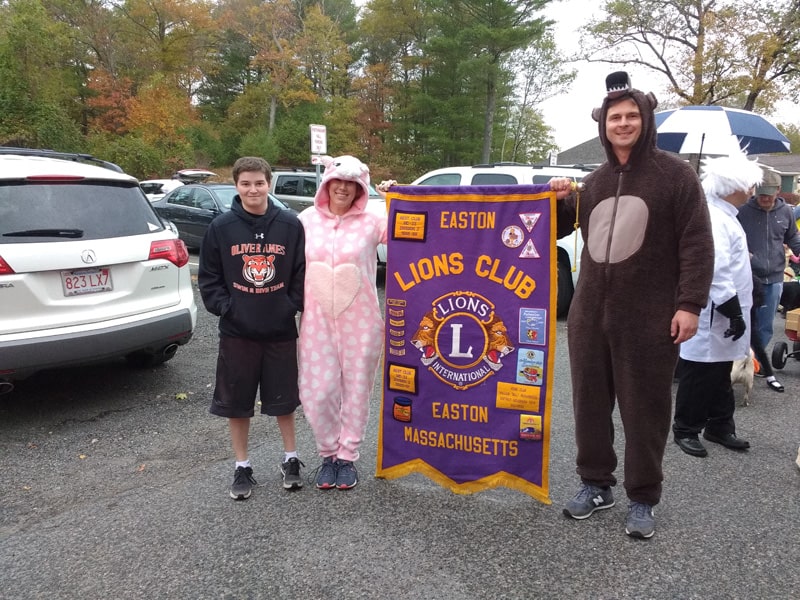 Check out the photos on the Easton Lions Facebook Page and the nice video of the parade posted on Vimeo.
It was a warm Sunday afternoon and lots of family and children showed up for the annual Halloween Parade of the Horribles to support the Easton Food Pantry and supported by the Easton Lions Club.   We had about 14 Lions members help to make this year's parade another fun event.
At about 4:30, the parade kicked-off as did the light rain.  The Easton Police lead of the parade followed by the Easton Lions banner carried by Catherine and Jason Sutton and Oliver Ames High School Leo Club member Timmy Palmer.  Then came all the kids in costume followed by the Easton Fire Truck and the hay ride.  At the half way point, Jeanne Ebert was dressed up as a wicked witch handing out candy to the kids with Joyce Tardito and Jim Howarth.
I'd like to thank Bill Palmer for being the Lion coordinator of the event and Stan Borgeson for helping with set-up and pickup as well as Jason and Catherine Sutton.  Ken Wood, Lion and leader of the Easton Food Pantry made sure everything ran smoothly and according to plan.  Lion Charlie Hammond was also there dressed up in his best costume and myself, President Matthew Cioffi, walking along taking pictures of the kids and crew.  Pictures are posted on our Facebook page (www.fb.com/EastonLions); check out all the cool costumes!
I would also like to thank Lions Henry Narsasian and Nancy Sullivan for getting the popcorn and boxes for the event, Catherine Sutton for printing the labels advertising the Holiday Festival and Auction for the boxes and for Lion Jorge Cortizo and the folks at the Residence at 5 Corners for filling the boxes with popcorn and placing the stickers.
This was a fun event and enjoyed by all, even with the rain.  Thank you again for all the Lions who helped out.