The 19th annual Lions Club Charity Golf Tournament took place on Sept. 25th at Easton Country Club. It provided fun for all while raising substantial funds for local charities, Lions scholarships, and eye research.
The first place went to Team 9 with Rich Vociferous, Tom Sampson, Mike Bobulis and Sandy Bobulis while second went to Team 7 lead by Bill Hunnewell in a "card-off." The longest drive champions were Andrea Creedon and David McAlear. The closet to the pin titles went to Denise Callahan and Andrew Creedon. The winner of the special putting contest was Criag Walker.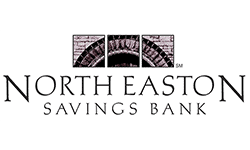 The financial success of the tournament depends on full community support. Once again the North Easton Savings Bank was the tournament's primary sponsor. Many businesses and individuals sponsored holes including:
Bank of Easton
Dedham Savings Bank
Bay State Physical Therapy & Milton Chiropractic
Center Insurance
Isobel Williams
Allstate Glass Auto & Showers
Conley & Wood
Carl LaCivita
Aristotle's Hole, Patty's Pride
Collisions Doctors Inc.
Lloyd Animal Medical Center
Taylor Insurance
The UPS Store of North Easton, MA
Easton Police Association
Connolly Insurance
Kustom Klosets
Dr. David Mudd
Southeast Funeral Home "Copeland MacKinnon"
Proactive Bookkeeping
Morse Insurance
Marcus, Errico, Emmer & Brooks
Thermal Fluids
Nancy Sullivan
Bill Ames
Shino Sushi Grill and Bar
Weichert Realtors
Kevin McIntyre
McGovern Honda/Hyundai
Law Offices of Sutton and Sutton
Godfrey Auto
El Mariachi Mexican Restaurant
North Easton Dental Associates
RBS Wealth Management
John Gunning Commonwealth Finance
Narsasian Construction
P. A. Narsasian Landscaping
Easton Health Solutions Chiropractic Center
Easton Real Estate
Marilyn Henderson
The Beanery on Washington
After the tournament the players enjoyed a fine luncheon provided by Easton Country Club while participating in a silent auction.
Auction Table Donations
Andres Roberge Salon and Day Spa
Jim Dorsey & Sons
Easton Council on Aging
Giorgio's Hair Salon
Hennessey's Liquors
Kevin Mulligan
Jane Ostlund
Paperback Junction
Pop's Liquors
Roche Brothers
Shovel Shop Spirits
Village Toy Shop
Karen N. Wells.
Restaurant Donations
Barrett's Ale House
Bertuccis
Chateau
Corfinio Italian Wood Fired Kitchen
Leandros Italian
Maguire's
Mario's Trattoria
McGreeveys Sports Pub, Boston
Shino
Stoneforge
Town Spa Pizza
Pictures from the day