Fishing Derby 2019 Photos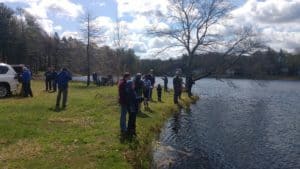 We had a great morning at the annual Easton Lions Club Fishing Derby. Take a look at some of the photos on the Easton Lions Club Facebook page here.
Thank you to all the kids and families who came out and enjoyed the wonderful Shovel Shop Pond and grounds at the Governor Oliver Ames Estate. Looking forward to doing it again next year.