by Matt Soeldner (Secretary)
The time has arrived to channel your inner child. Think back to the end of the school year, the weather is getting warm, the teacher is talking but all you hear is your inner voice' if you build it, will it fly.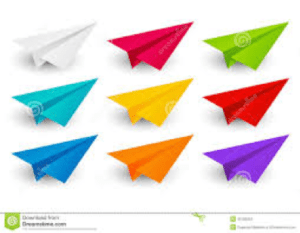 It is time for …
THE FIRST ANNUAL (we hope) LIONS PAPER AIRPLANE CONTEST
JUNE 20 during our End-of-Year Lions Cookout
Easton Rod and Gun Club
Use your own design, steal a design, call a rocket scientist or just ask you grand-kids. But make a plane and enter the contest, have a few laughs. We will have an impartial panel (easily bribed or threatened) to judge best the design, a distance contest and most importantly how many mosquitoes can you kill with this plane. There might be prizes but most definitely you will win the praise and admiration of your fellow Lions.
So let's end the year with a few laughs and maybe a crash and burn. Click here for ideas on how to make paper airplanes.