by Lynn J. Kingsbury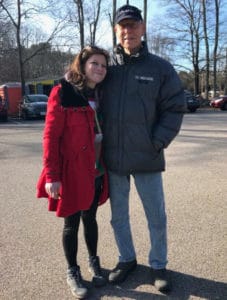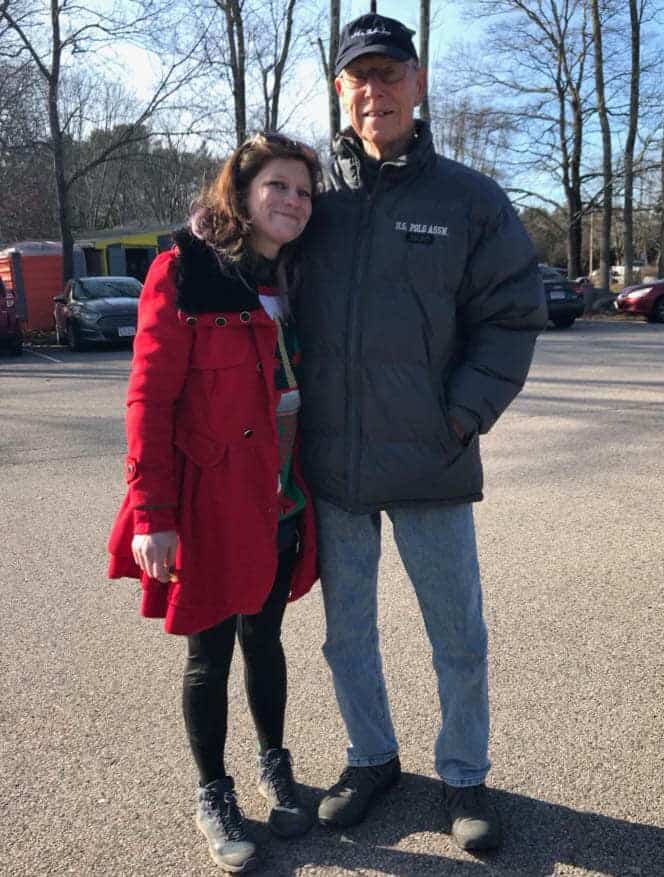 Many years ago Lion, Gus Arns started the Easton Lions Reindog Parade to join the Main Holiday parade lovingly produced by Ann Martin. The Easton Lions collected food donations as the registration fee for the Animal Protection Center of Southeastern Massachusetts. Gus loving crafted trophies and ribbons for the winners thru the years and made this a cherished tradition. This year the Parade sadly was cancelled due to weather on the 2nd.
Monday morning Jon Morgan, our Easton Lions Holiday Festival director and I came up with the idea for a Reindog Show, to keep the event active for our enthusiastic contestants and raise additional funds for the Animal Protection Center of Southeastern Massachusetts – www. apcsm.org and the Pet Pantry in Brockton. After coordination with Central School to use their parking lot we decided to have the event at Yardley-Wood Rink on Sunday, December 9th. I contacted Kelly Estey, owner of Zestey Pet Services and 2018 sponsor and fund raiser of the Reindog event. Kelly agreed to the new event and we both started to get the word out through Facebook and the Easton Journal. Donations of food would still be the registration fee to be donated to the Animal Protection Center of Southeastern Massachusetts and the Pet Pantry. Prize winners this year also received prizes in several categories. Kelly did an extraordinary job collecting donations through the year to be awarded to contestants and there was enough to have raffle prizes so that additional funds could be added to the donation of food to our benefactors.
Lions Kelly Estey and her dad David, aka Scooby Santa Dog, greeted the contestants for the Reindog Show, while her mom Cathy helped with the Prizes and Raffle. Fiancé and head Shovel Town Brewer, Will Hope, helped Lions Jon Morgan and Lynn Kingsbury to prepare hot chocolate and hot dogs at the Brewery for sale at the Yardley-Wood Rink. The proceeds added to the fundraiser for our four legged friends in need.
A heartfelt thanks to the combined efforts of my fellow Lions: Tina Sousa, Lori Maver-1st VP, Dr. David Mudd-2nd VP, Matt Cioffi-past President, Bill Palmer, past President, Rob Goodrich-Membership Chair, and Jon Morgan- Holiday Festival Director who helped make this a successful new fundraiser and a fun event.
We hope everyone had a great time and thank you for your support.
---
Awards
Most Festive
1st place: Trinity, owner by Nancy Bates
2nd place: Hope, owner Maria Urdi
Most Creative
1st place: Miss Sunny LuLu, owner Christine Gauthier
2nd place: Charlie, owner Mark and Megan Eckstrom
Looks Most Like Owner
1st place: Oliver owner Clorinda Hoffman
2nd place: Min Pin owner Sasha Cotter
Funniest
1st place: Little Ricky owner Hanna Jennings
2nd place: Nomar owner Ashlee Ralph
Best overall costume
1st place: Bruno owner Olivia Phelps
2nd place: Little Ricky owner Hanna Jennings