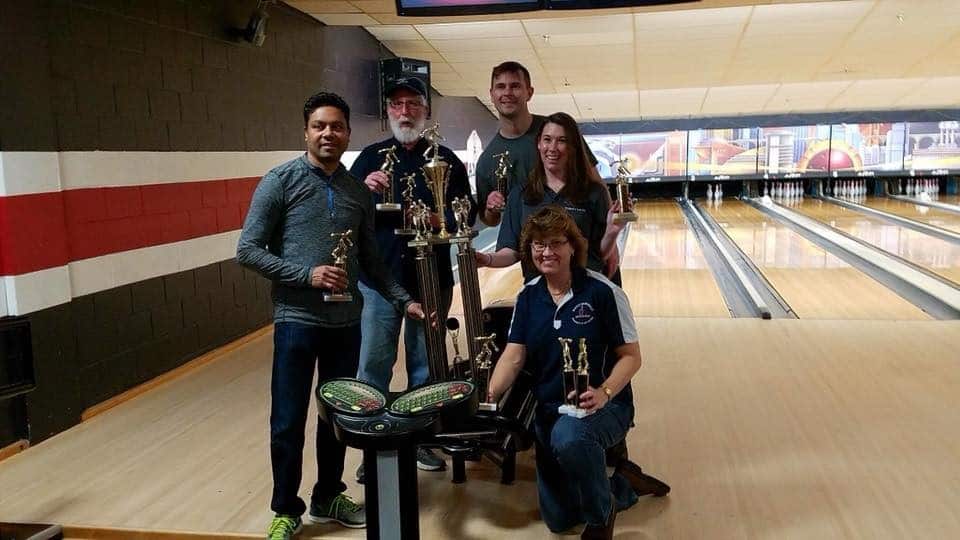 It took 26 years for the Easton Lions to enter a bowling team in the District 33S Spring Bowling Tournament. It will not take another 26 for us to go again although, we might not be allowed. It was with the hope that we would not come home with the dreaded rubber chicken award as the worst team.
But leading this intrepid group of bowlers was Lori Maver, (she has her own shoes and bowling ball), Catherine Sutton, injured but toughing it out, (she broke a finger nail) yet she continued bowling to help inspire the rest of us. The rest being Ram Penumarthy, Jason Sutton and Matt Soeldner. We were assigned to lane one, a sign of things to come.
There were 9 small trophies to be handed out and the one everyone wanted "CHAMPION". So, of the 9 small trophies 5 went to the champion team, 1 top overall bowler, 1 each to top female and male bowler and top youth bowler. The youngest person on our team was Catherine and compared to me she is a kid but that doesn't count. So the final count was:
Top female Bowler Lori Maver.
Top male Bowler Matt Soeldner.
Top Bowler Lori Maver
Overall Champions Easton Lions
Autographed pictures on sale at next meeting for $5.00, don't want a picture give an extra dollar to the tailtwister.