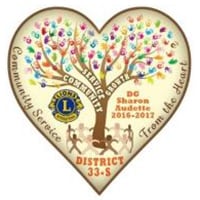 Submitted by: Matt Soeldner
Feb 13 – Eyeglasses cleaning
Held at the Raynham Lions Clubhouse. There will be two sessions 1-3 and 6:30-9:00. This will consist of sorting, washing and bagging the glasses. This is an easy way to meet members of other clubs and the work easy. If interested, please let me know and I will let the Chairman know.
Mar 19 – Spring Bowling Tournament
This will be held in Somerset. 4 member teams with at least 2 Lions members on the team, cost is $22 per person. I will have a flyer available at the next meeting.
Mar 27 -3rd District Cabinet Advisory Meeting
This will be held be at the Holy Ghost Hall, 545 Middleboro Ave, East Taunton with 6:00pm social and meeting at 6:45pm.
May 5-7 – State Convention
Will be held at the Sea Crest Beach Resort, 350 Quaker Road, North Falmouth, MA 02556.
This is the meeting that we need delegates to go and vote on Sunday morning for District Governor, 1st and 2nd DG. On Saturday there is the finals of the Youth Speech Competition,  a business meeting and the sales tables. Cost for registration is $5 per person. Easton as a club should have at least 14 delegates.