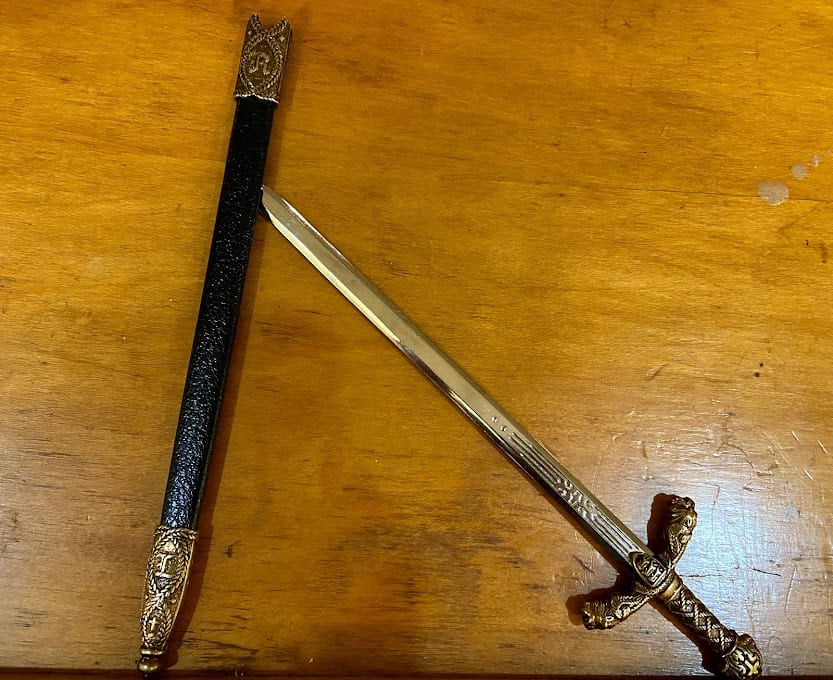 At the Easton Lions Club's second meeting of the year on Wednesday, September 22nd our new president, Andrew Parker was presented with a ceremonial sword/scabbard by our special guest, District Governor Martin Middleton.
This piece symbolizes the distinction of Lions Clubs International as the "Knights of the Blind."  In 1925 Helen Keller was featured as a guest speaker at Lions Clubs International.  As a result of her challenge to LCI to crusade against blindness LCI now sponsors thousands of programs for the blind and visually impaired around the world every year.
With great humility President Andrew Parker accepted this honor on behalf of the Easton Lions Club.