District Governor Martin Middleton thanks Nancy Sullivan, District Global Action Team 
On Tuesday, June 14th the fourth and final District 33S Cabinet Advisory meeting was held at Redmen Hall Wareham with a maple pork dinner provided by the Rochester Lions Club.  The Easton Lions Club was represented with President Andrew Parker, Incoming President Jim Abate, Incoming District 33S Secretary Nancy Sullivan and ELC Marketing Communications Chair Michelle McGee attending.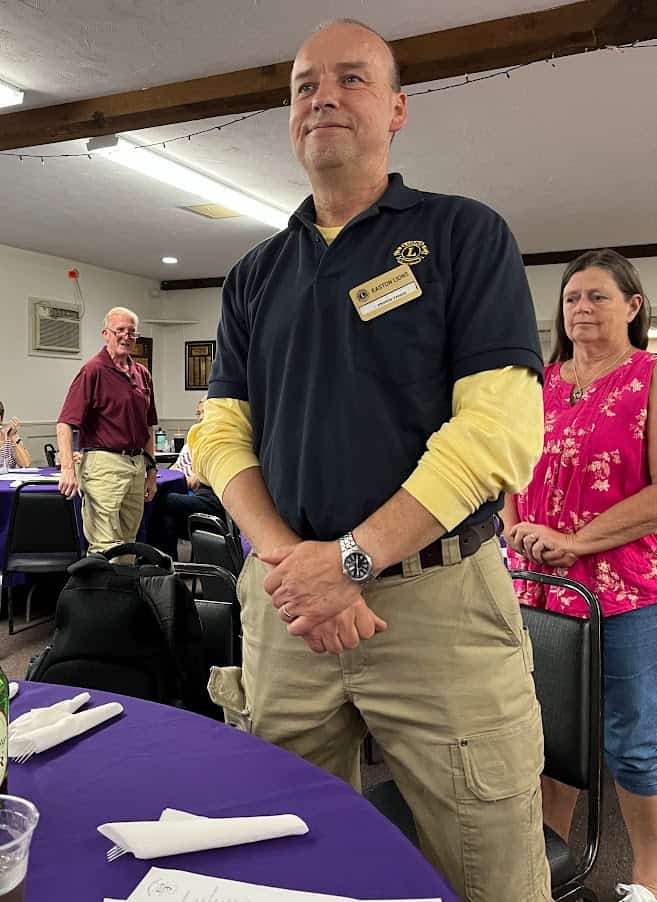 ---
This was District Governor Martin Middleton's final Cabinet Advisory meeting and he welcomed Incoming District Governor Bob Coluci to the helm.
The Call for Donations after Club Announcements and Dinner proved that the Easton Lions Club is, once again, a model Club among District 33S. Due to the dynamic fundraising of this Club our President was able to bestow $48,500 to District causes including $45,000 to MLERF! The District Cabinet was very appreciative for the generosity of The Easton Lions Club.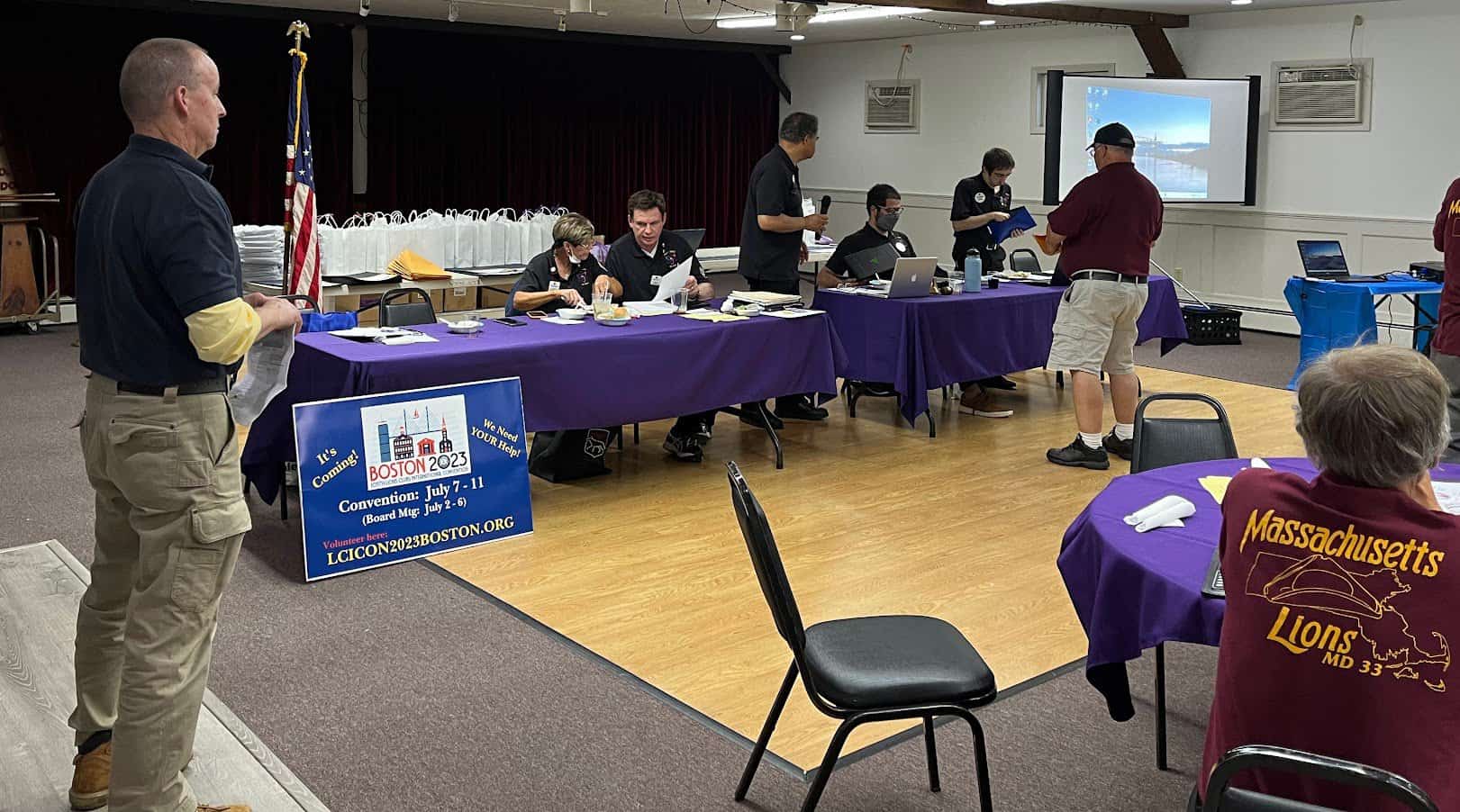 The meeting ended with the Awards Presentation where our Club was awarded the "Best Website Award"! Many thanks to the team that makes that possible including Andrew Parker, Matt Cioffi, John Tracy, Mark Vinocoor and Michelle McGee.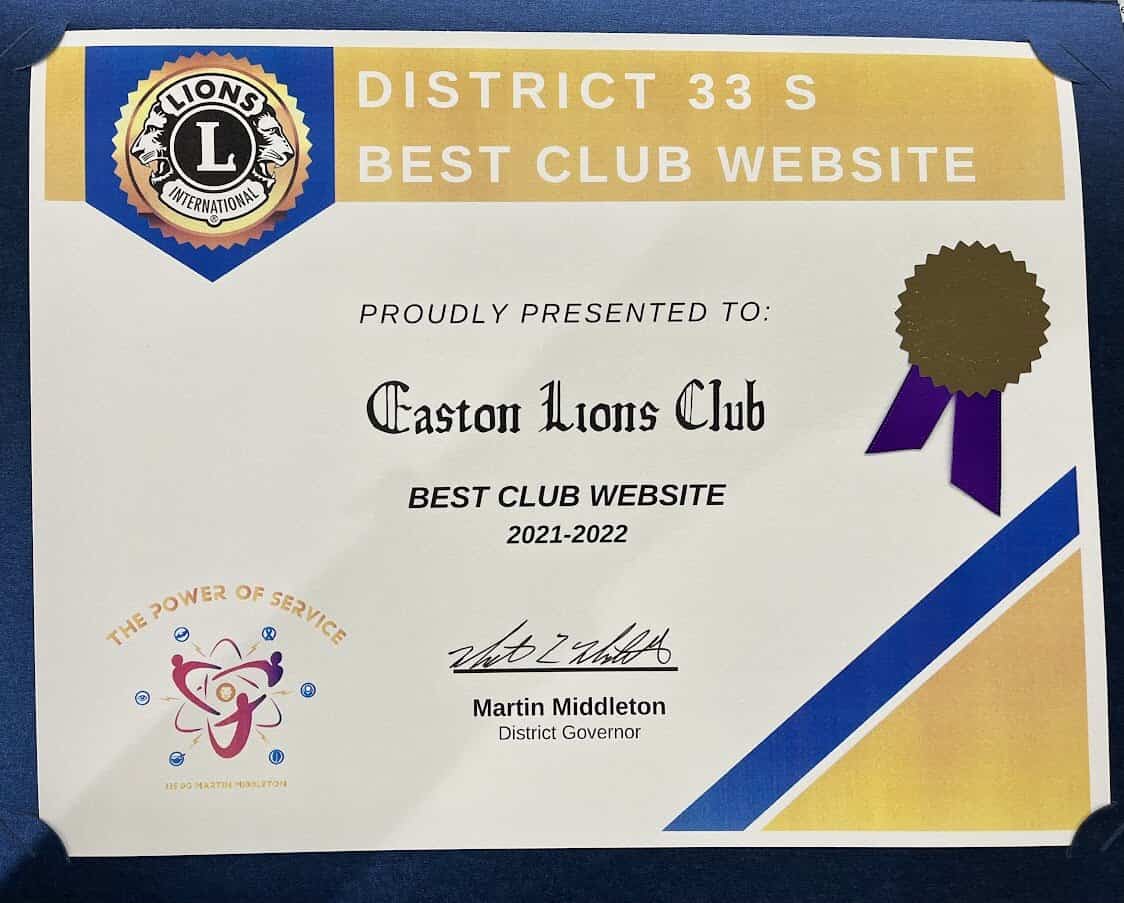 As the 2021-2022 Lionistic Year comes to a close, the Easton Lions Club looks ahead with new leadership with new officers. And District 33S moves ahead as well with new District Governor Bob Coluci and his new Cabinet Secretary, our very own, Nancy Sullivan! Congratulations Nancy!