Induction of new Lions: Wallace Lueders, Michelle McGee, Tom Cullinane, Joe Ferguson, Liam Grant, Karen Grant, Rebecca Donahue, Claire Abate, Kyle Cottam, Tom, Cottam, Jennifer Fraone
This year has been a unique one for new Lions. Three years ago, in 2019, thirteen new Lions joined the Easton Lions Club. In the spring of 2019 these new Lions were inducted into the Easton Lions Club in a formal ceremony.
Since then, THREE years have passed, and THIRTY-FIVE new Lions have joined the Easton Lions Club!
On April 27th The Easton Lions Club held its first Induction Night in three years. Rob Goodrich presided over the ceremony and explained that these individuals have been invited to and have accepted membership into Lions Clubs International. ​
​These members join int the world's largest and most active service club organization; a group of approximately 1.4 million men and women in 47,000 clubs in over 201 countries around the globe, who are dedicated to making a difference. Through membership, these new Lions will strengthen the reach out to people in need in our community, and throughout the world.
Lion Rob then asked all new Lions were asked to respond "I will" to:
"I do hereby accept membership in the Easton Lions Club knowing that such membership encourages me to participate in functions of the club. To the best of my ability I will abide by the Lions Code of Ethics, and contribute my share to the programs of my club, district and Lions Clubs International."

Lions Pledge

2020-2022 Induction Ceremony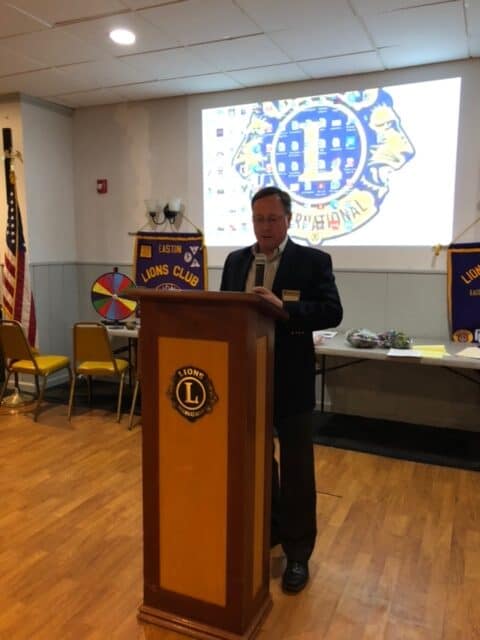 ---
Also for the first time in three years New Member Orientations were organized by Rob. Topics covered included the history of Lions Club International, our name, our logo, the history of the Easton Lions Club (90 years old this year!) Other topics were: what Lions do, what the obligations of a Lion are, fund screening, and lots more. In addition to the new Lions below who attended a new member orientation, Phyllis DeLaricheliere was also present at an orientation.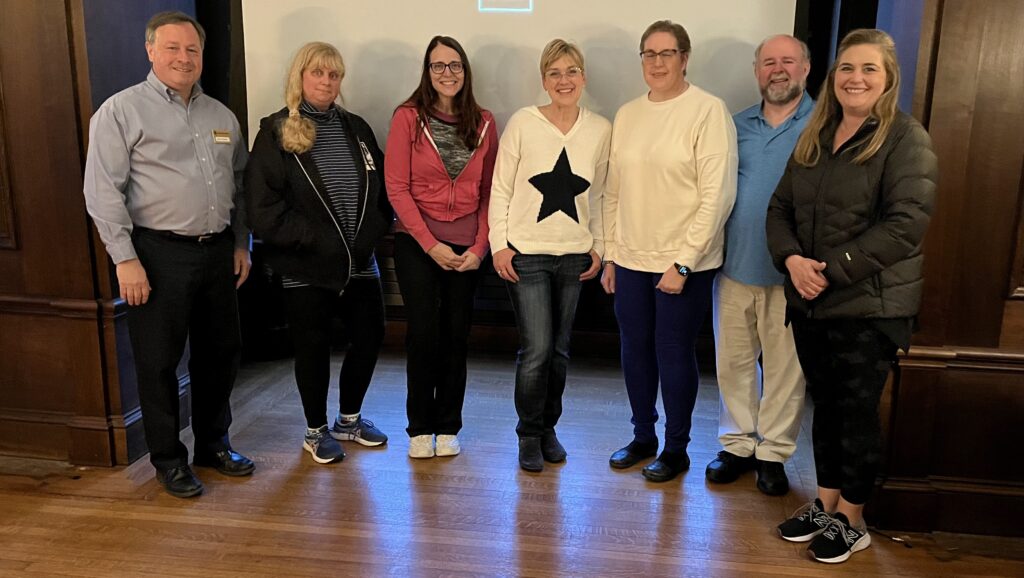 ---
As of May 2022, twenty-one women have joined the Easton Lions Club since 2019. All were invited to a New Women Lions Lunch on May 7th at La Cucina.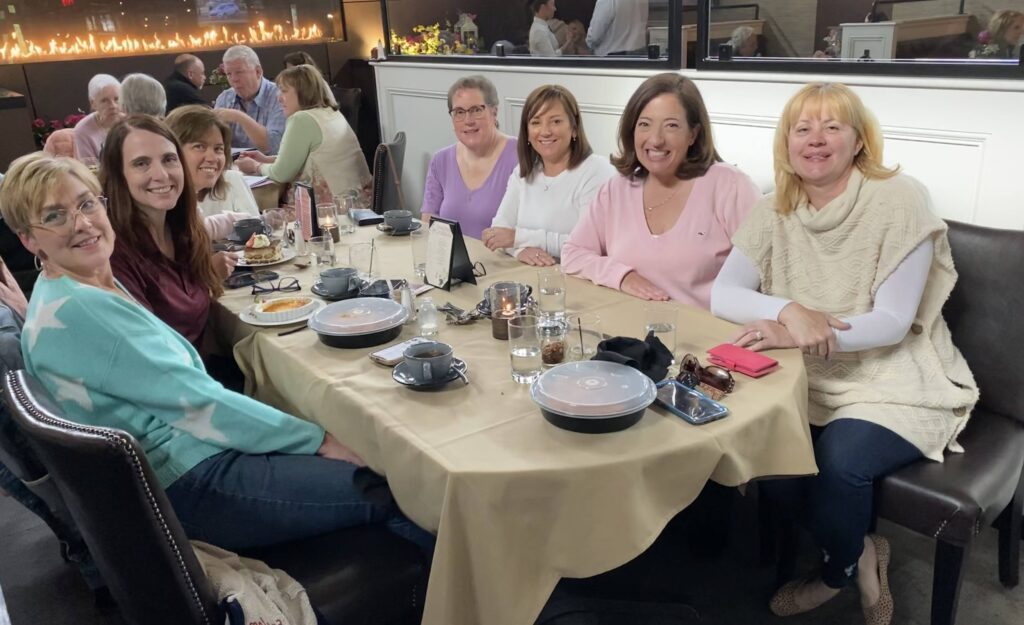 ---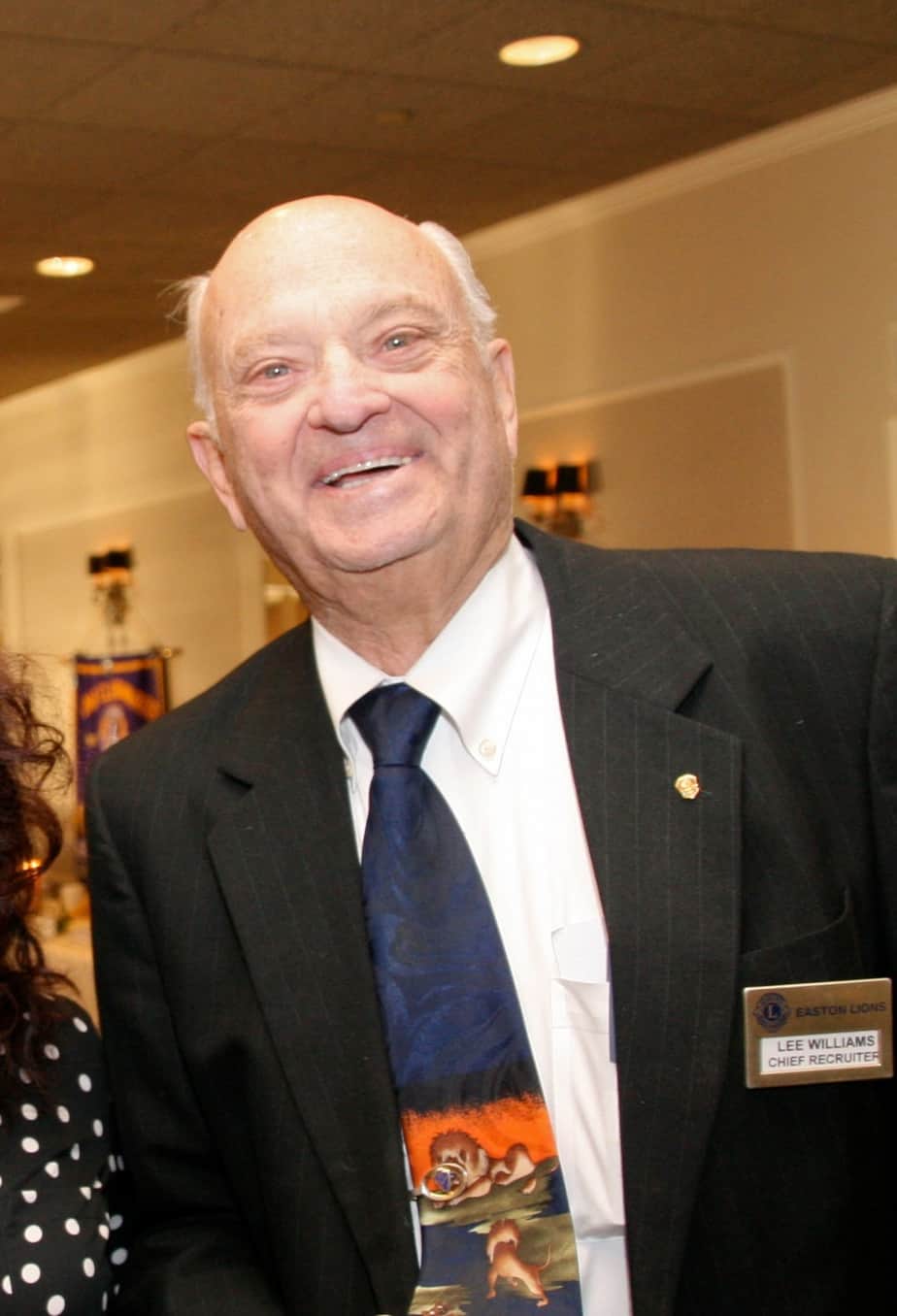 In Lions year 2021-22 we have added eighteen total new members! We the loss of our chief recruiter Avery Lee Williams this past fall, the torch has been passed! Congratulations to Mark Vinocoor – next year's Membership Chair and this year's top recruiter with a total of 8 new Lions recruited this year! Mark – you wear the hat well!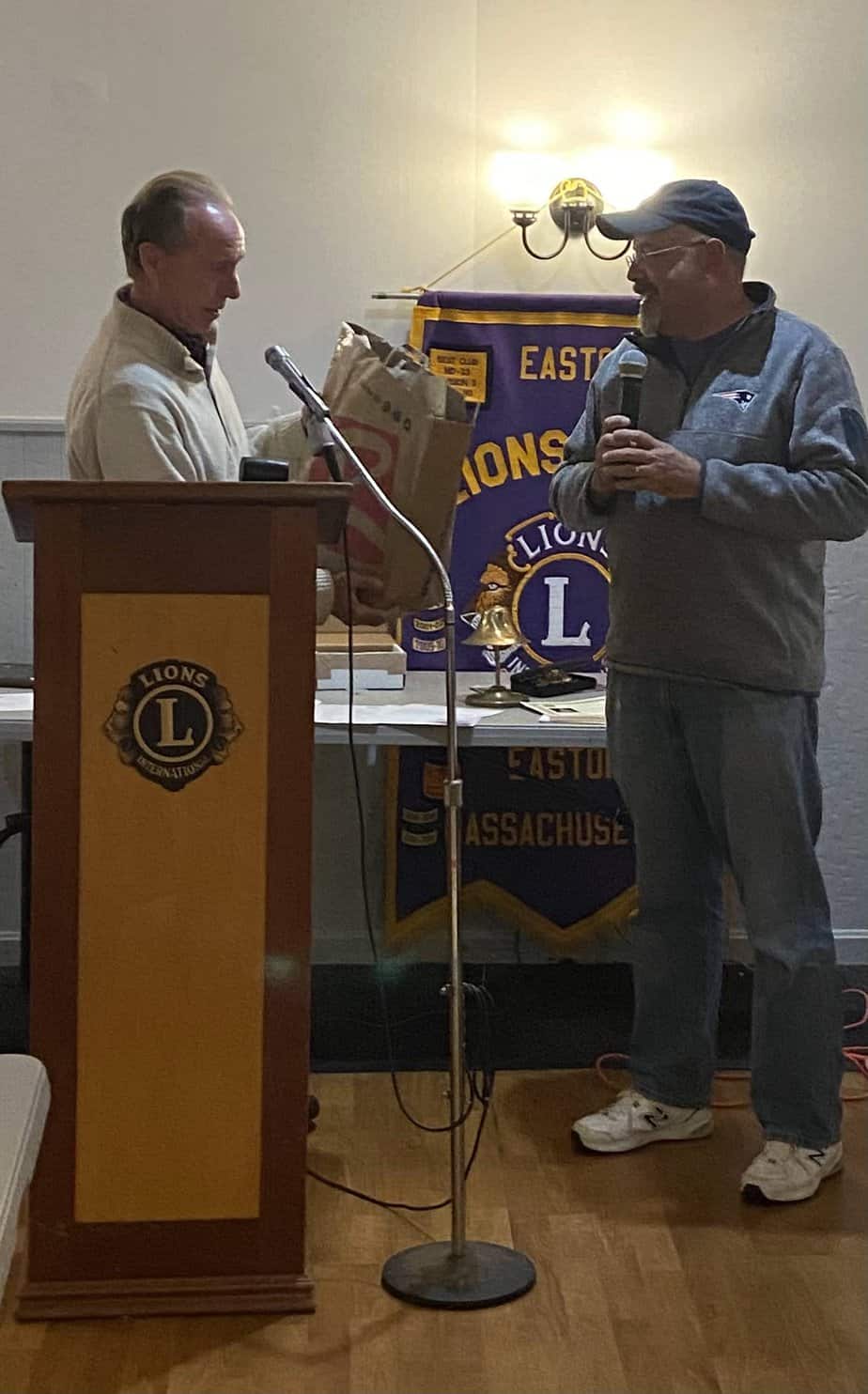 ---
Congratulations to all the 2021-2022 new Easton Lions Club members!
Kevin McIntyre
Courtney Pupkin
Andrew Dennehy
Elizabeth Dennehy
Michelle Durrance
Kevin LaPorte
Debra Prudhomme
Phyllis DeLaricheliere
Carol Doherty
Thomas Cullinane
Rebecca Donohue
Kyle Cottam
Tom Cottam
Liam Grant
Karen Grant
Nicole David
Caitlin Pike
Maria Theodat