Dear Easton Lions,
Below is the flyer and invitation for the 67th MLERF installation of Officers and Awards Banquet on Augist 10, 2019. All members are welcome to attend and we encourage anyone interested to contact our Treasurer, Ken Love, who is on the MLERF Board of Directors, treasurer@eastonlions.org. You may also contact our President Ram Penumarthy (president@eastonlions.org) or President Elect Lori Maver. Deadline for reservations for rooms is July 31 and deadline for meal reservations is August 1st. Please follow instructions on the form below for meals and room rentals. If you have questions, please contact incoming MLERF president:
PDG Jeanne Farrow
MLERF 1st Vice President 2018-2019
781-223-0855
lionjeanne33n@gmail.com
This is your corporation, come and help us celebrate our successes, and all of your hard work.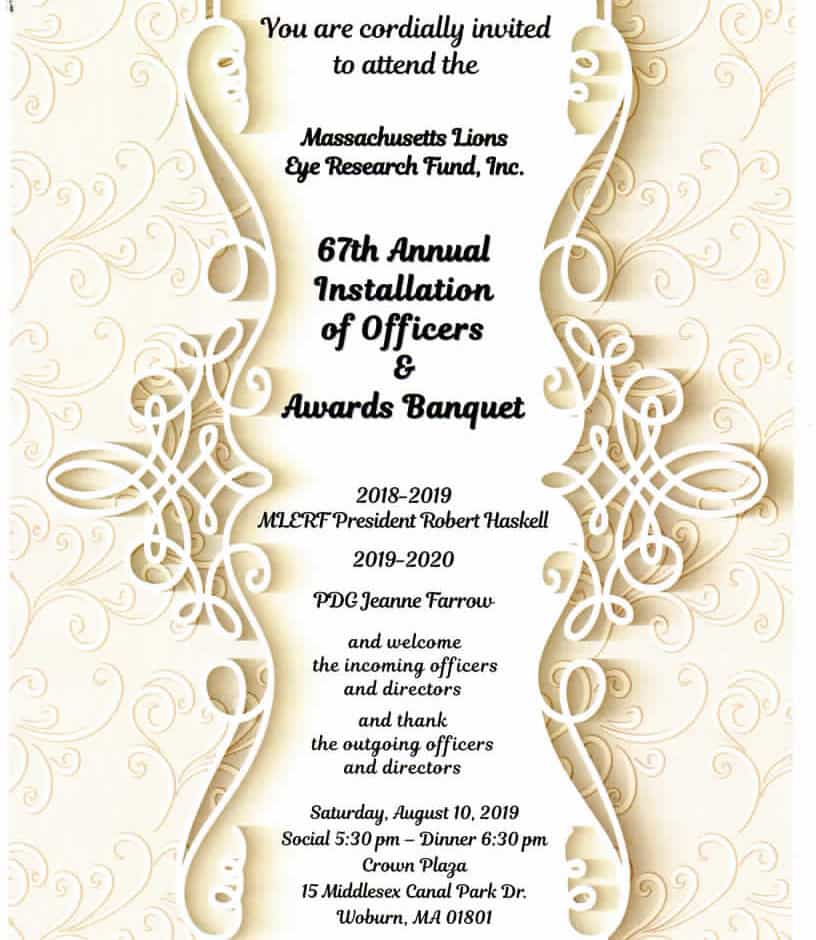 [pdf-embedder url="https://eastonlions.org/wp-content/uploads/2019/05/MLERF-Install-form-2019.pdf"]