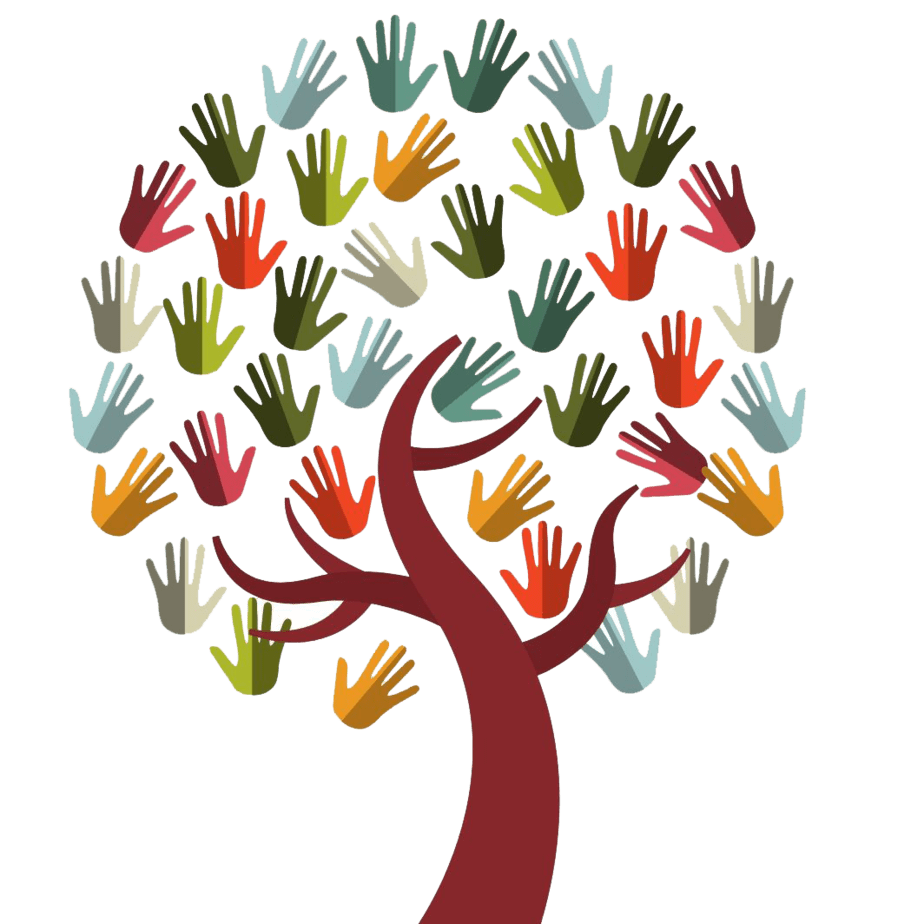 February 29, 2020 • Bidding begins
March 7, 2020 • Live dinner event • 5:30-8:30 pm
Browse Items via Computer
or via Mobile Phone
Headline Sponsor

Below are the videos, including the whole 2-hour show (bottom), and highlight segments about the many wonderful groups we have in our community. Thank you to ECAT for their production and posting these on their YouTube page.
Boy Scouts BSA of Easton
Dinner Information
Join the Easton Lions on March 7, 2020, in our first annual Celebration of Easton Dinner and traditional online auction. Attend in person at the Richardson Olmsted cafeteria and enjoy a delicious dinner or watch on ECAT or streaming online. The auction starts February 29th with all items closing during the dinner between 6:30 and 8:30. Doors open at 5:30 for appetizers and item preview. Dinner and TV production starts promptly at 6:30.
There will be a free soda and water beverage station for all.
Catered by: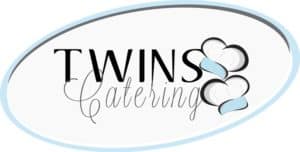 Buy Dinner Tickets via Computer
or via Mobile Phone ($35 each)
Appetizers – Mediterranean

Hard and soft cheeses, fig preserve, dried fruits, artisan breads, accompanied with marinated artichokes, Greek olives, roasted red pepper, hummus, and tabbouleh served with pita bread and crackers.

Salad of the Season

Strawberries, blueberries, feta and pine nuts over field greens finished with a cranberry vinaigrette.

Harvest Stuffed Chicken – Option 1

A baked chicken finished with a maple cream and served with sweet potato parsnip puree and haricot verte, served with with assorted rolls with aglio, OR

Vegetarian Dish – Option 2

Ancient grain and Himalayan red rice stuffed tomato over a roasted chick pea purée and spicy tomato broth, served with with assorted rolls with aglio.

Dessert – Strawberry Cheesecake

A decadent strawberry crumb cheesecake topped with strawberry coulis and Chantilly cream.
Auction Bidding
Opens February 29th
All bids are taken at our Bidding for Good site here. Unlike in past years, there is NO call-in # for telephone bids! Get real-time updates online and on your phone.
When you see a desirable item, set your high bid and let Bidding for Good increment it as new bids come in. Simple, efficient and fun.
All proceeds go to Easton Lions beneficiaries, many you'll see at the Dinner event. Learn how you can benefit from, and participate with, these organizations. Our Celebration of Easton Event is an opportunity for our entire town to celebrate the service and civic activities that make Easton such a wonderful place to live.
Tickets are available now on Bidding for Good, $35 per person and check-off your meal preference. You must register or sign-in to your Bidding for Good account which also registers you for online bidding.
Browse Items via Computer
or via Mobile Phone
Join us at the dinner to learn about
Easton Community Groups
Our 2020 Sponsors
If you would like to learn how to be a sponsor for our dinner or auction, please contact Dale Kerester or Jon Morgan at auction@eastonlions.org.
Platinum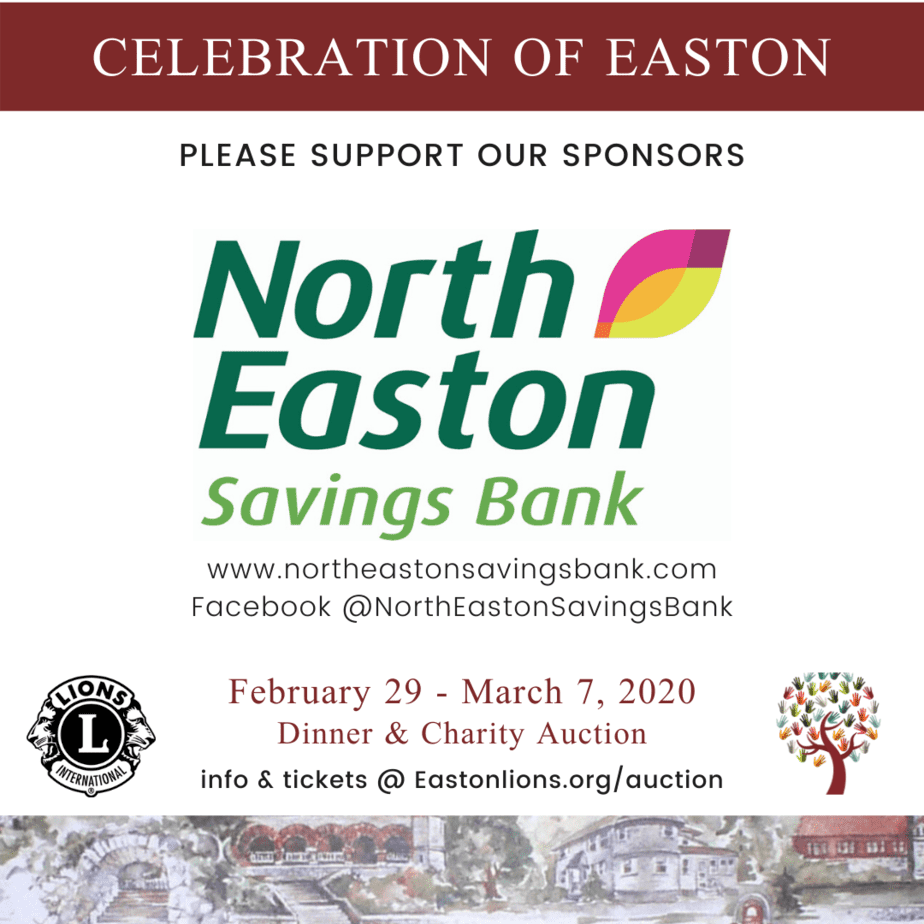 Gold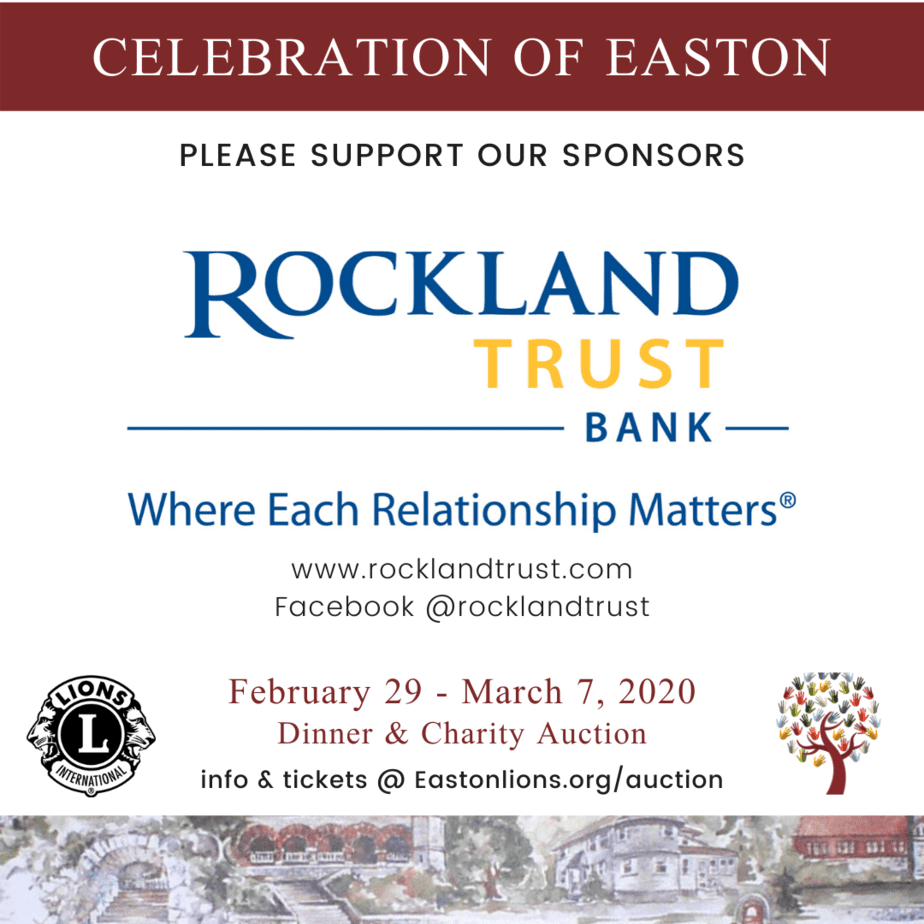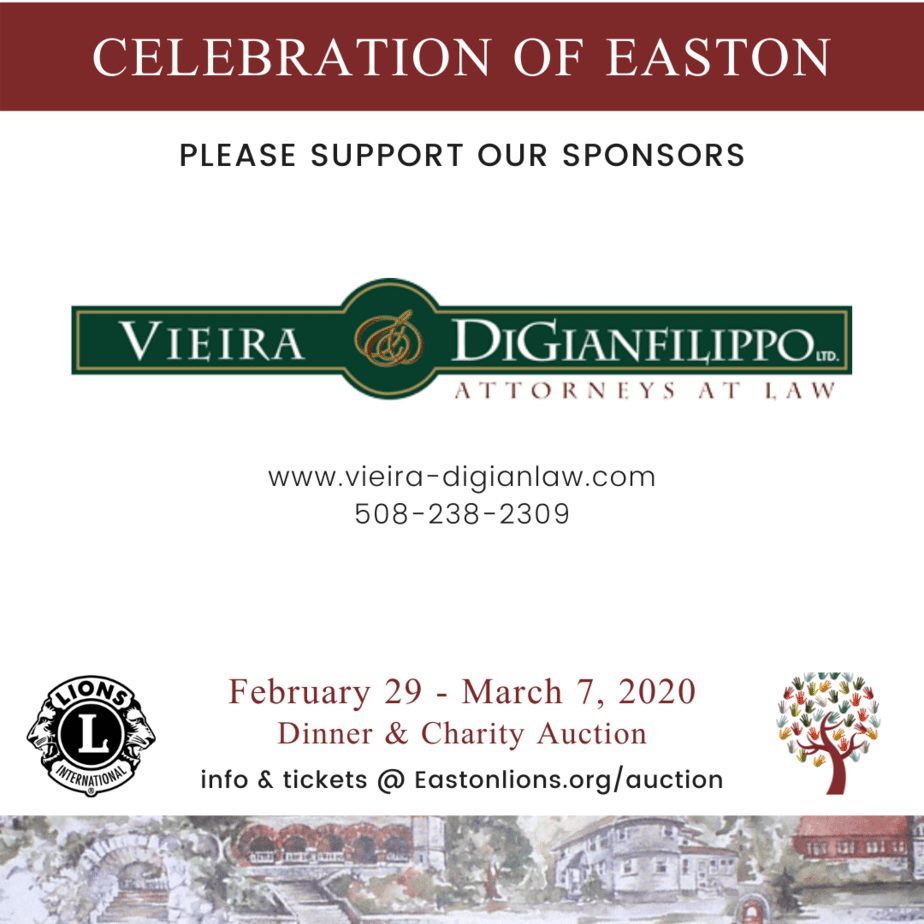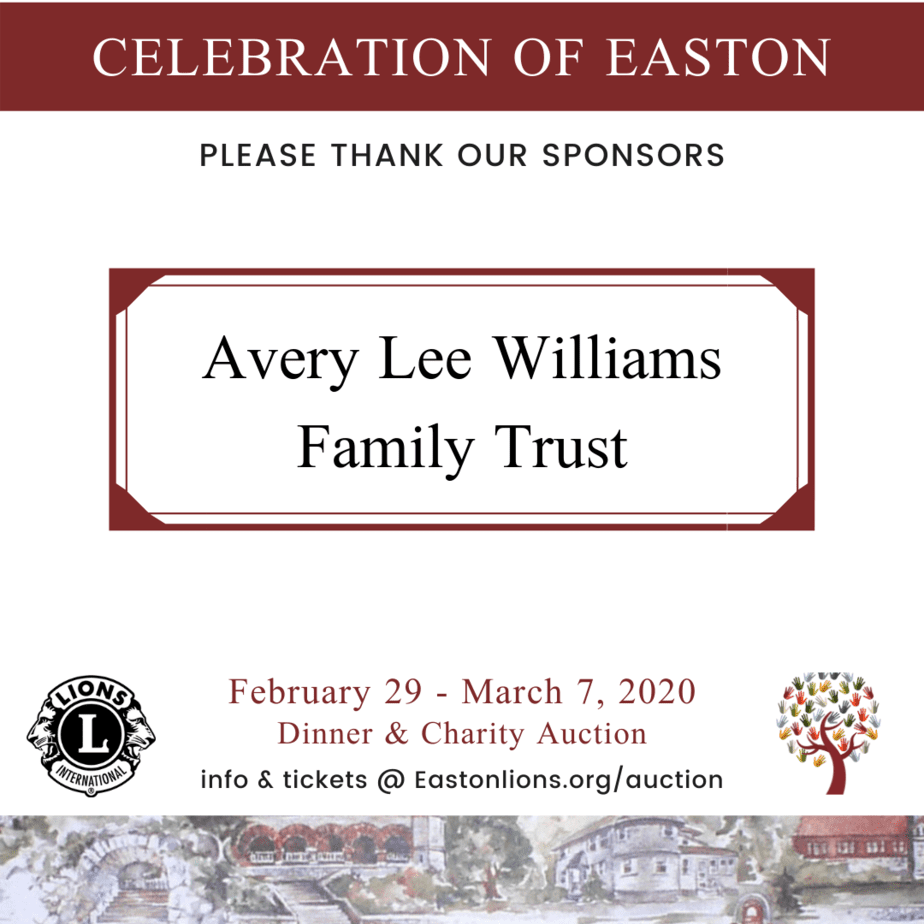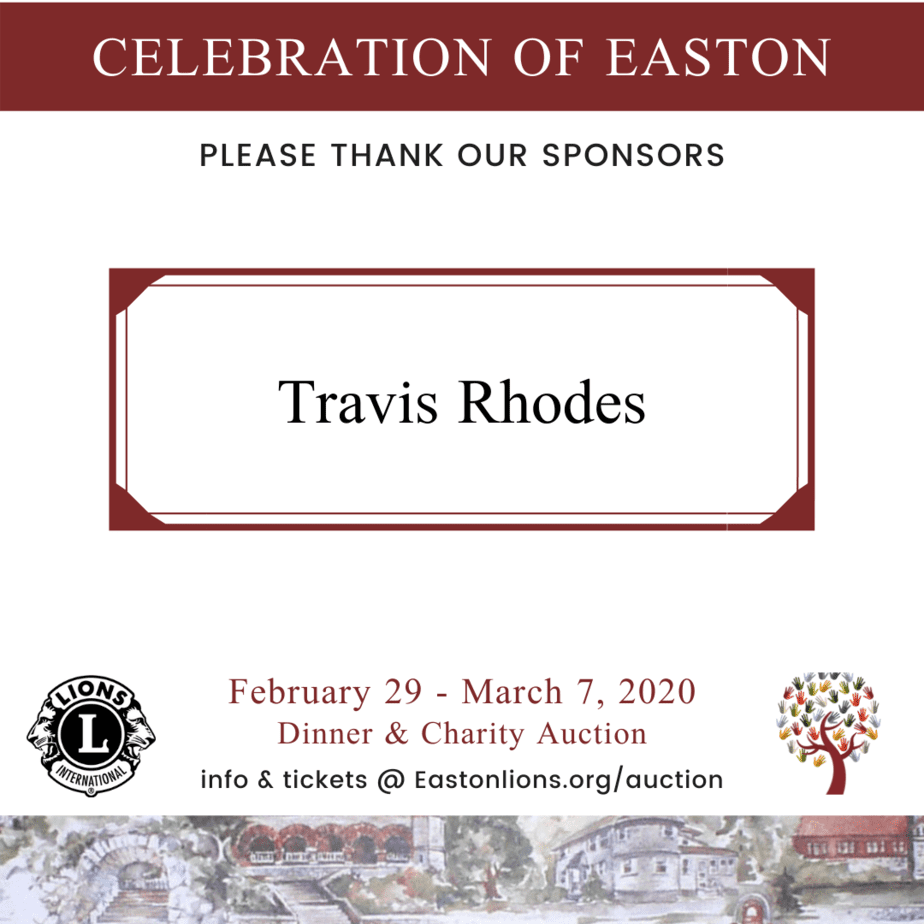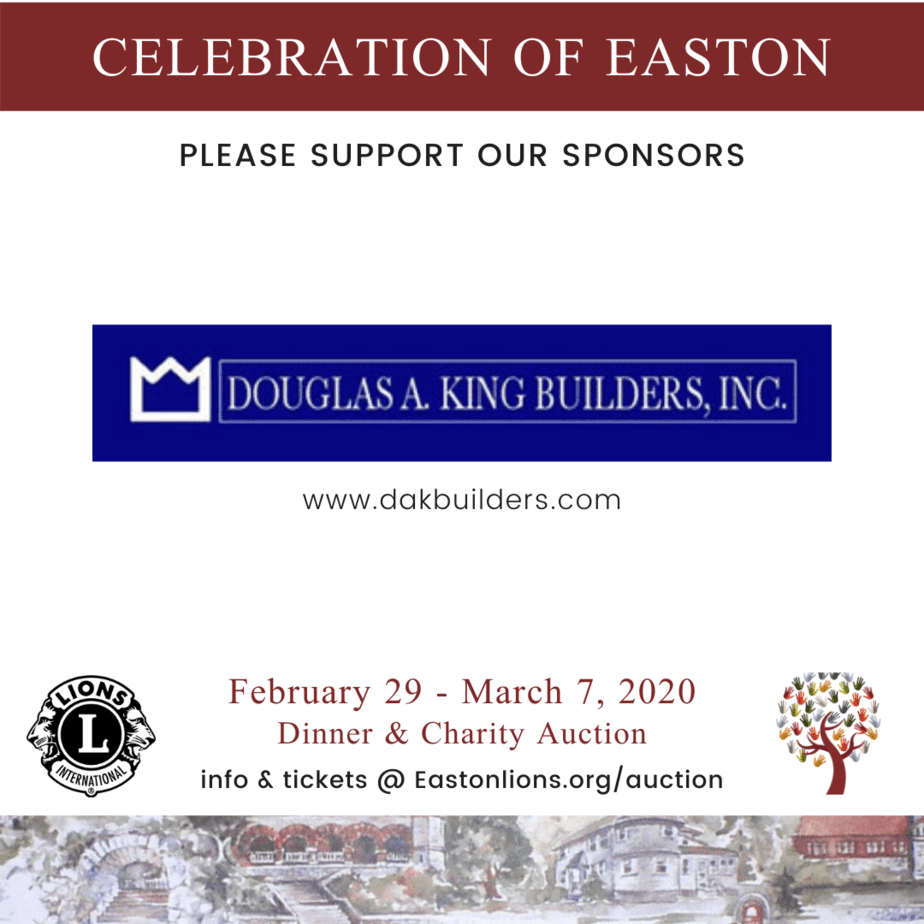 Silver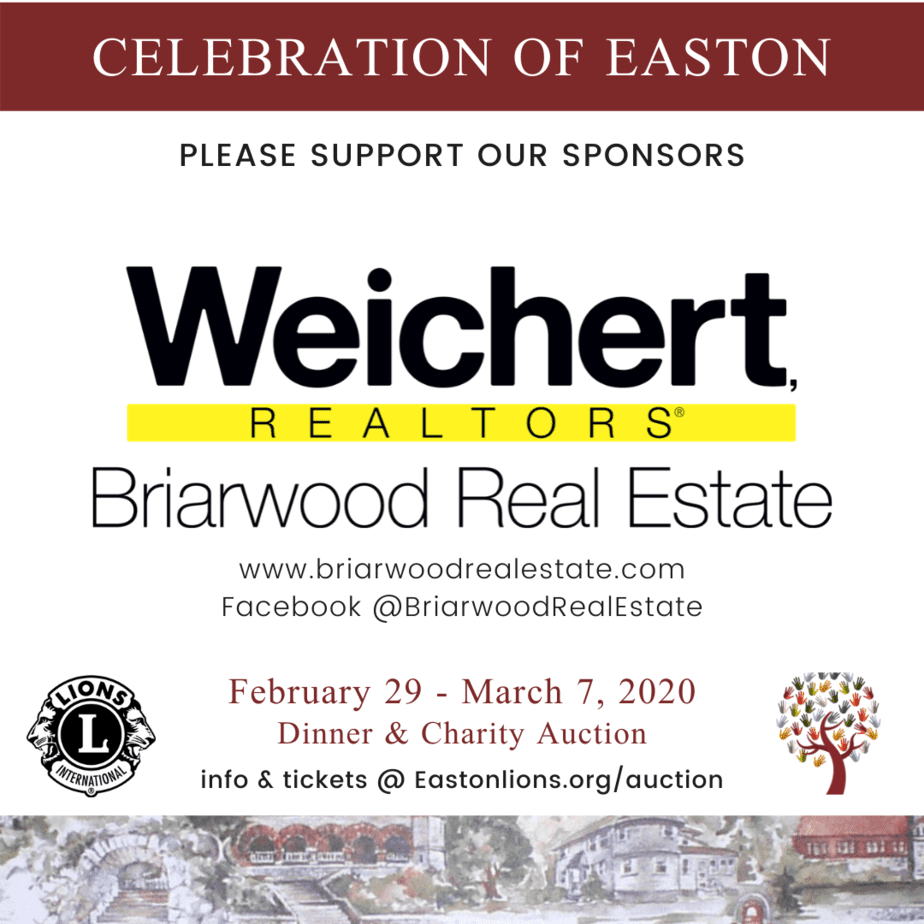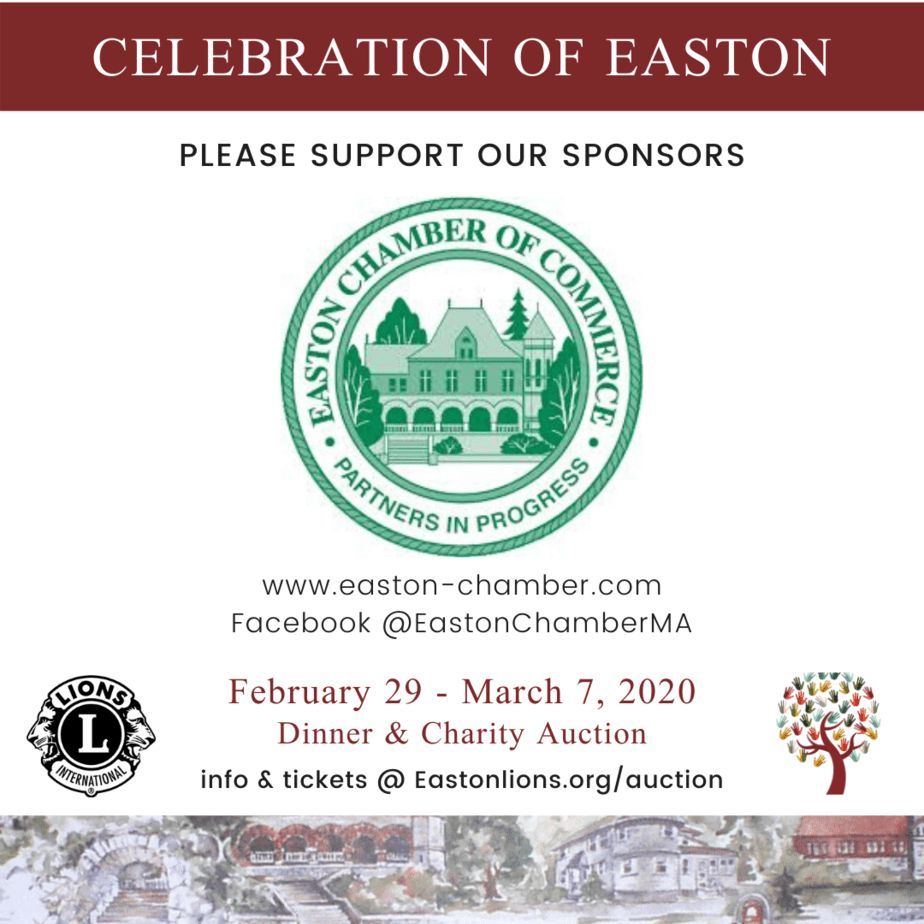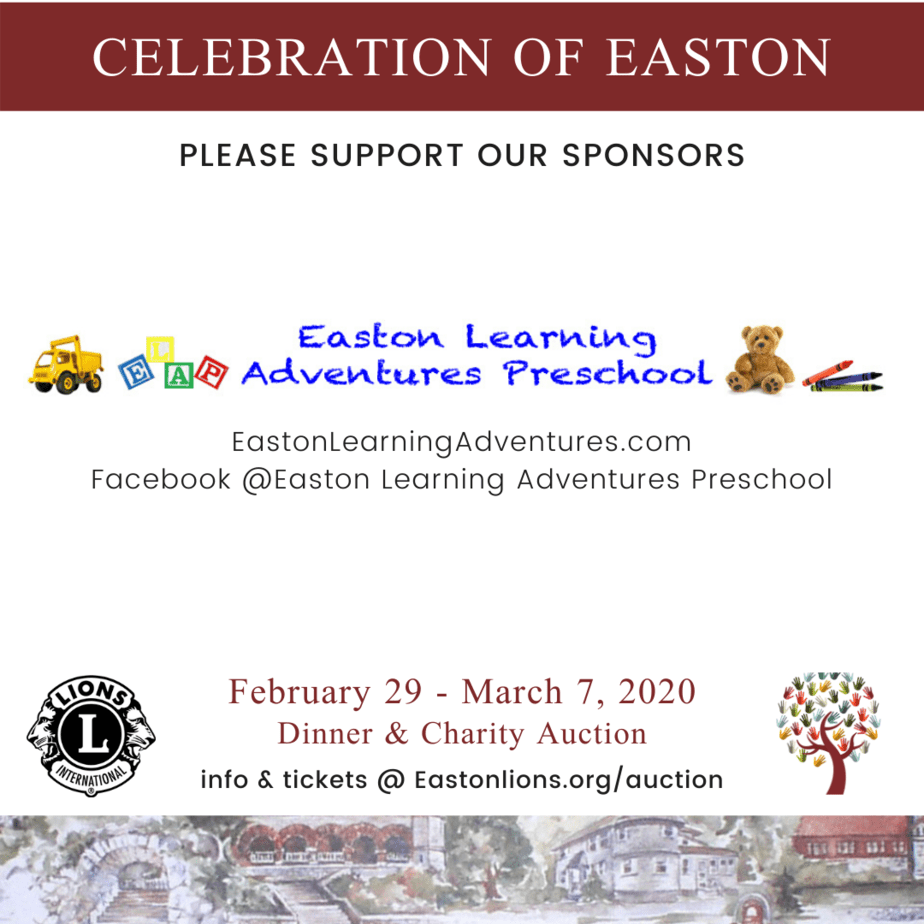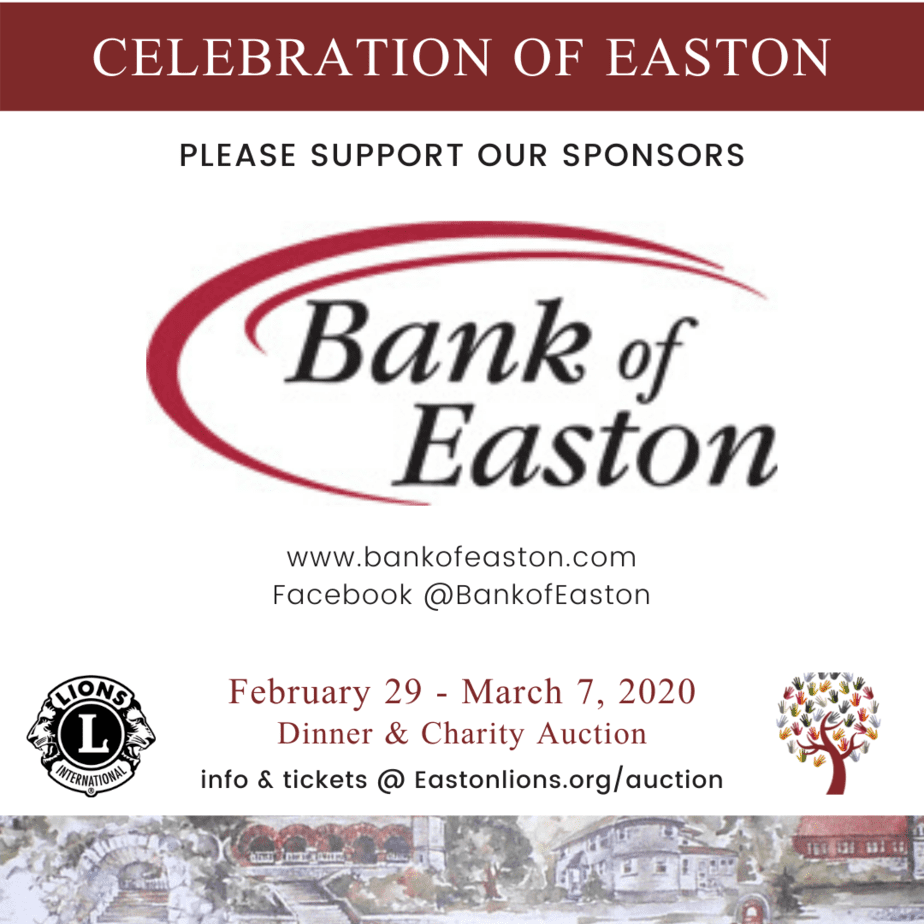 Bronze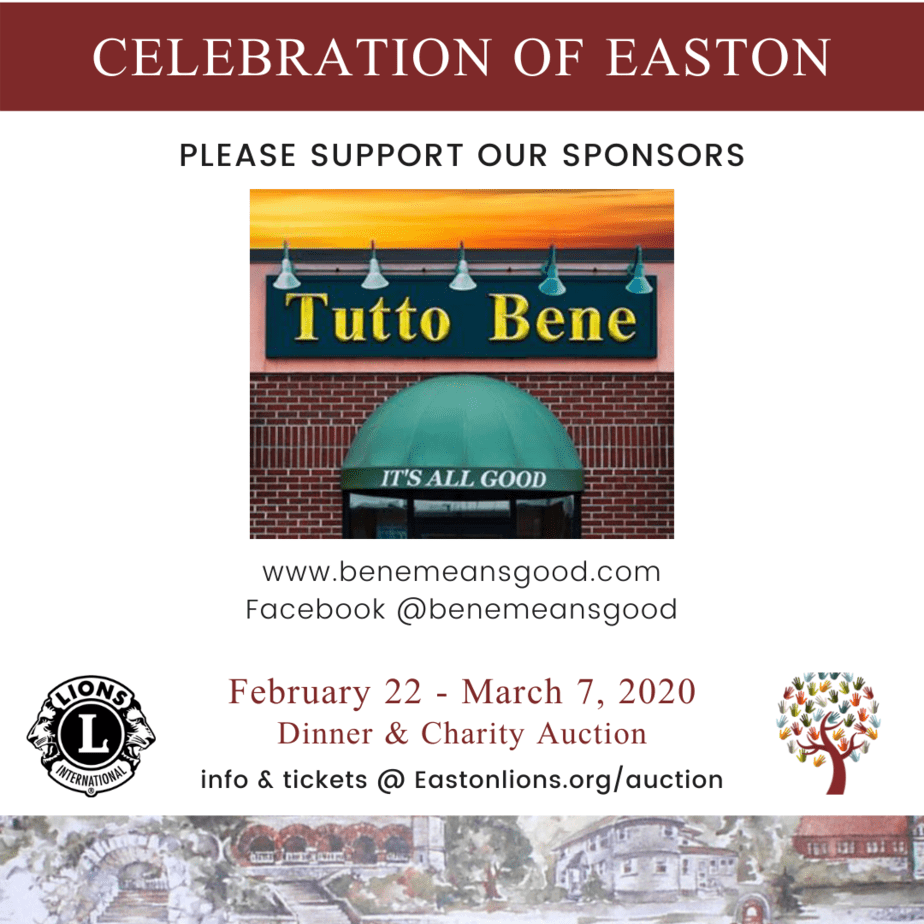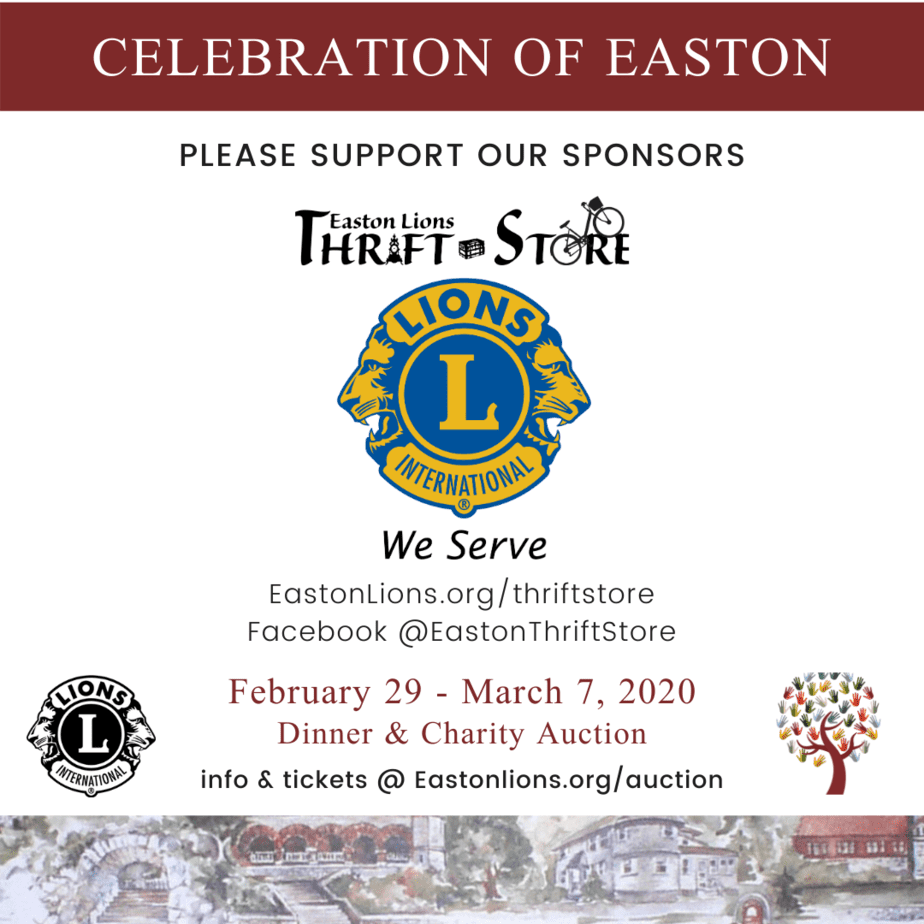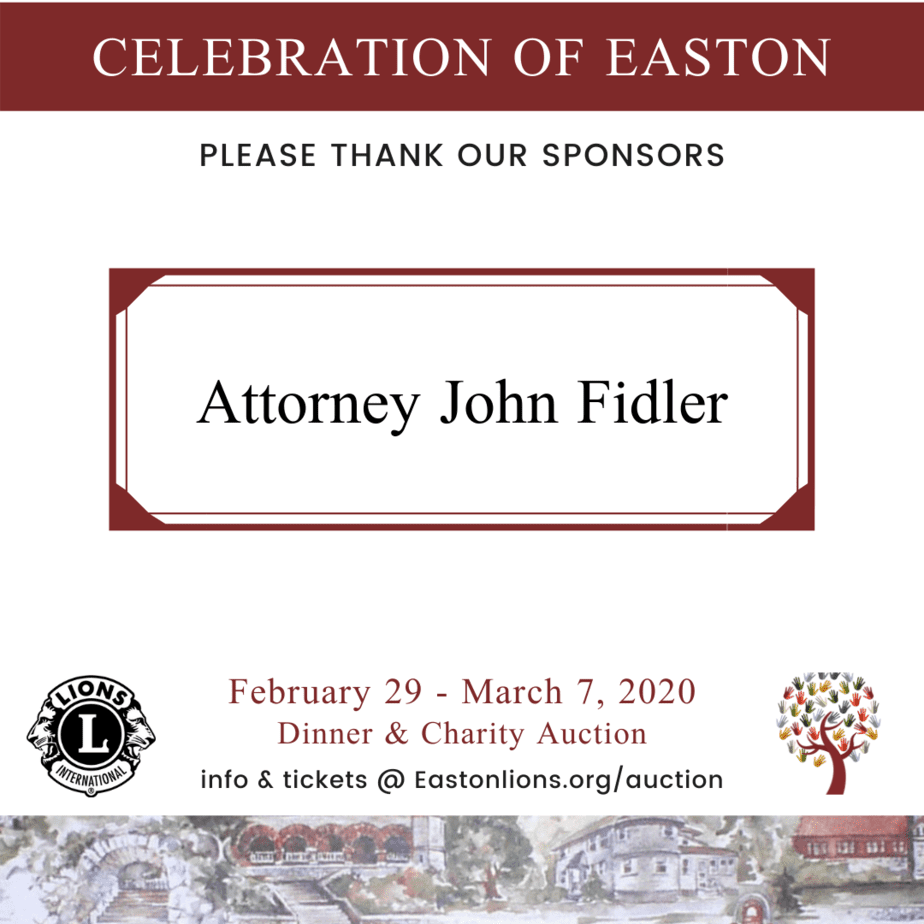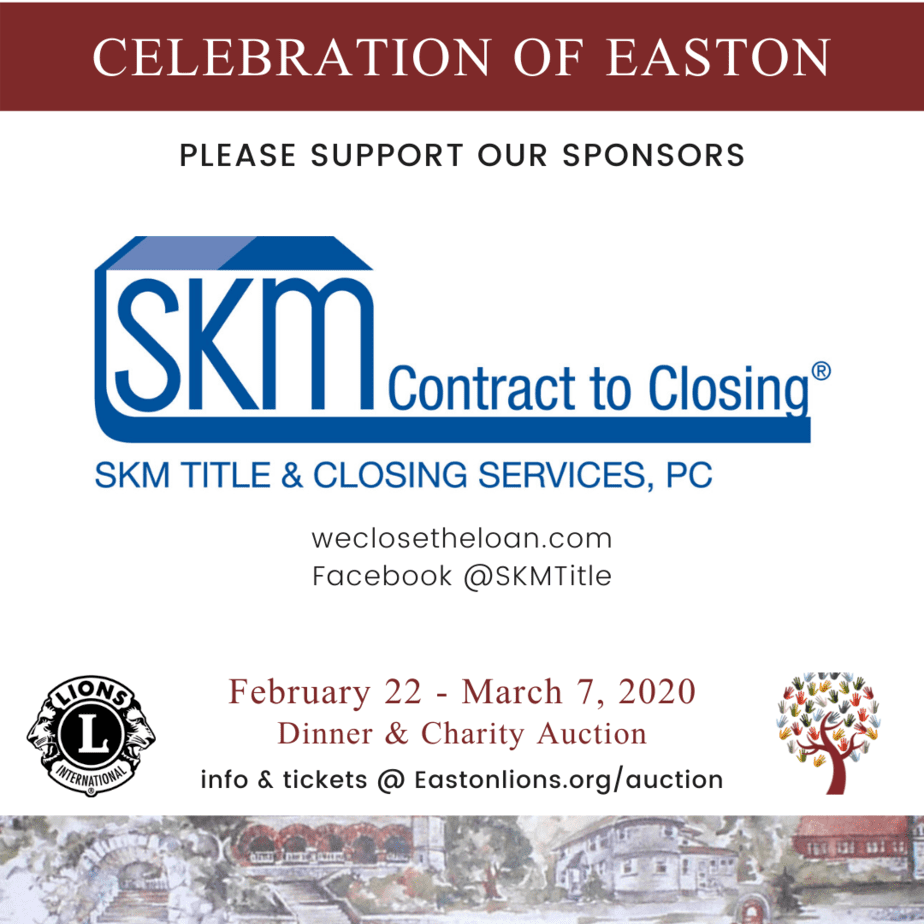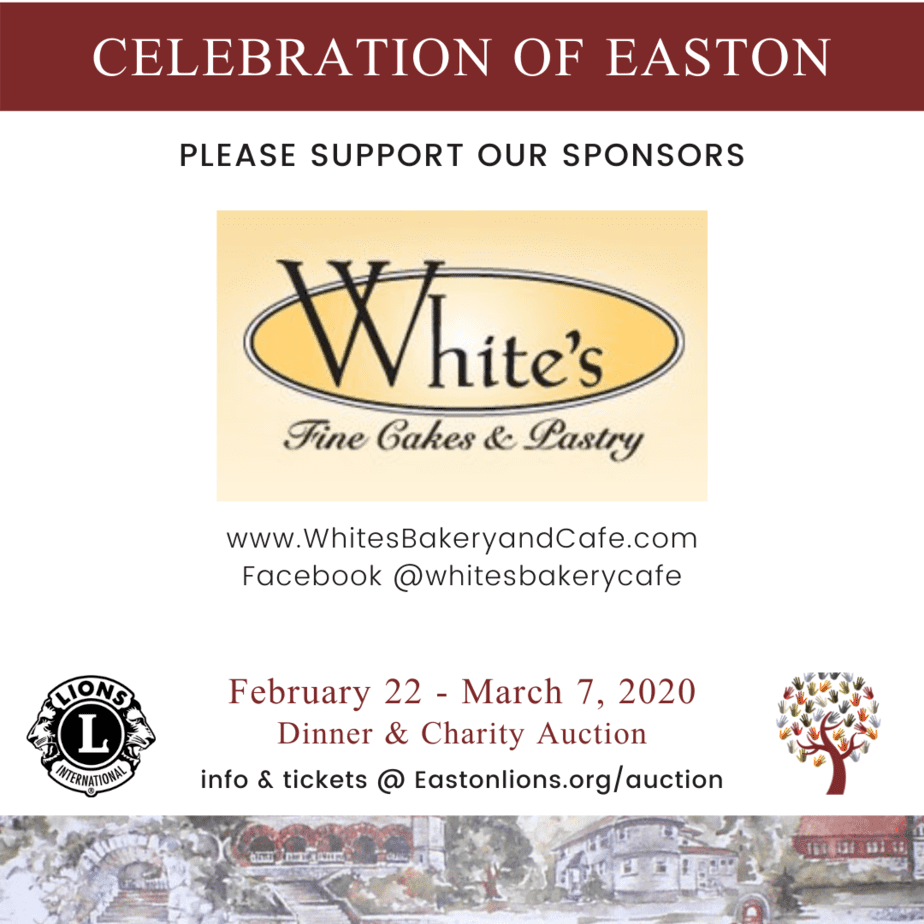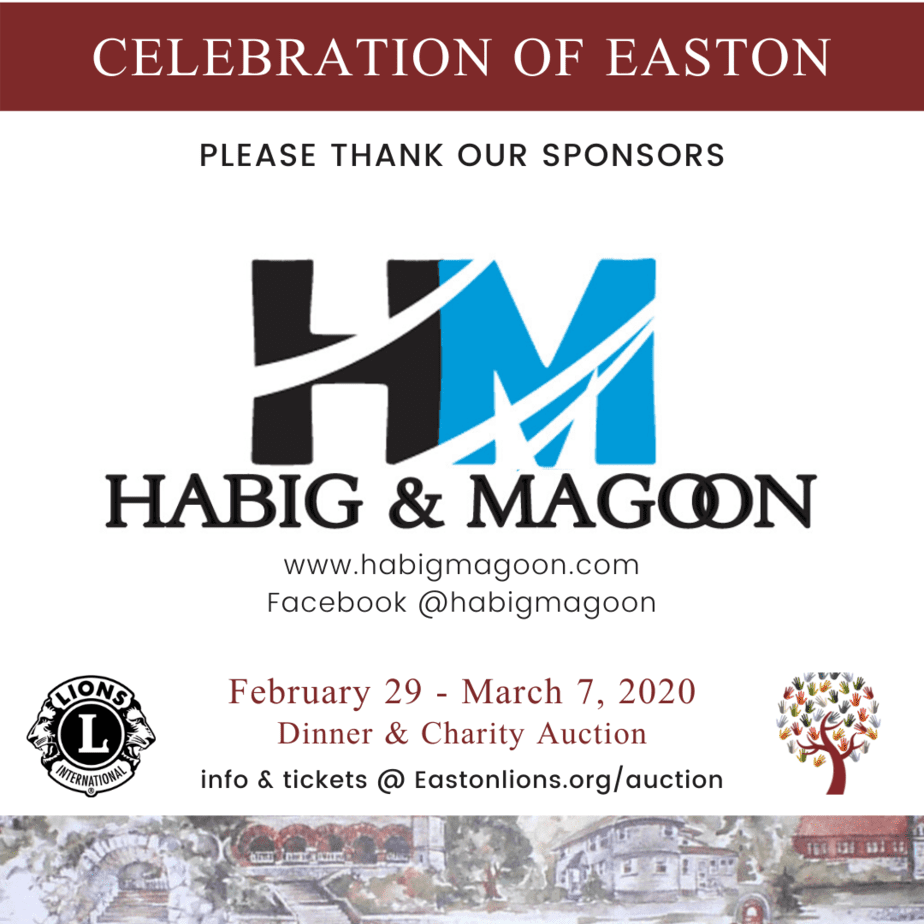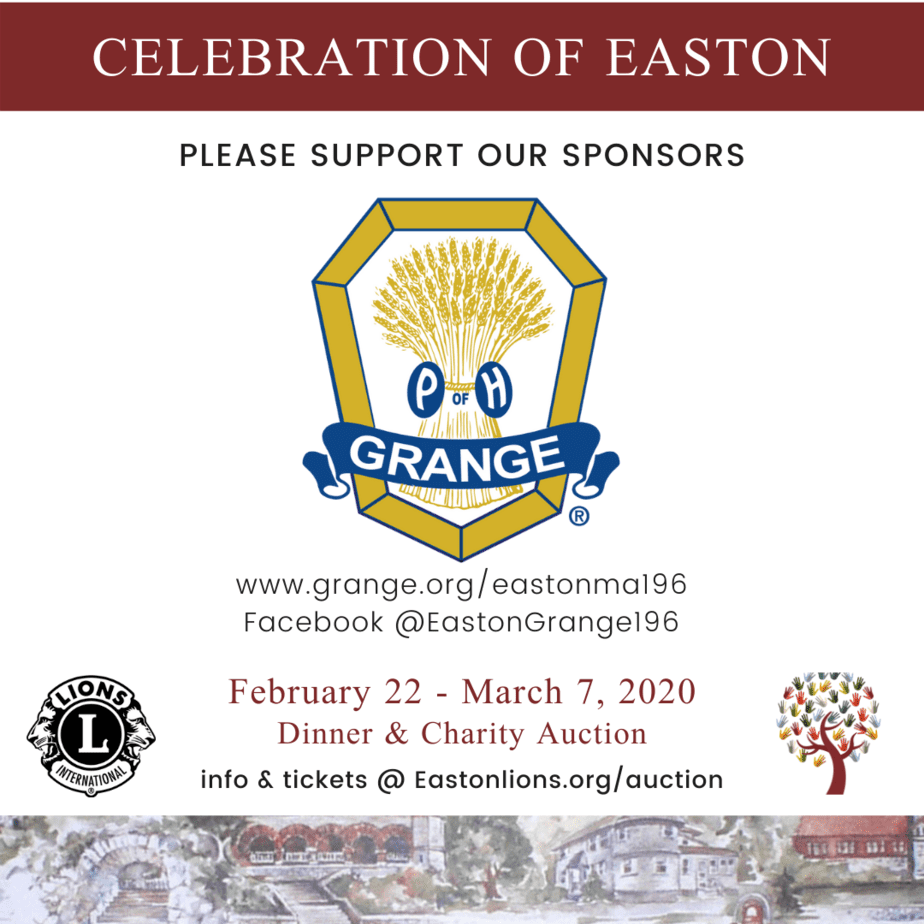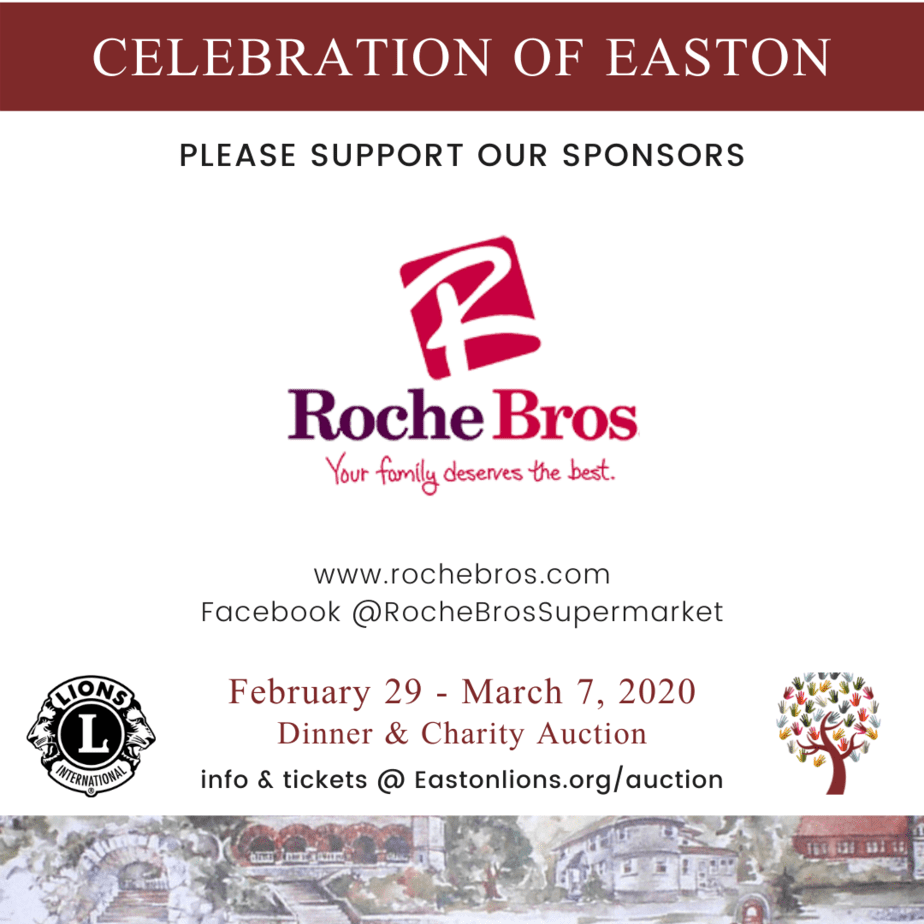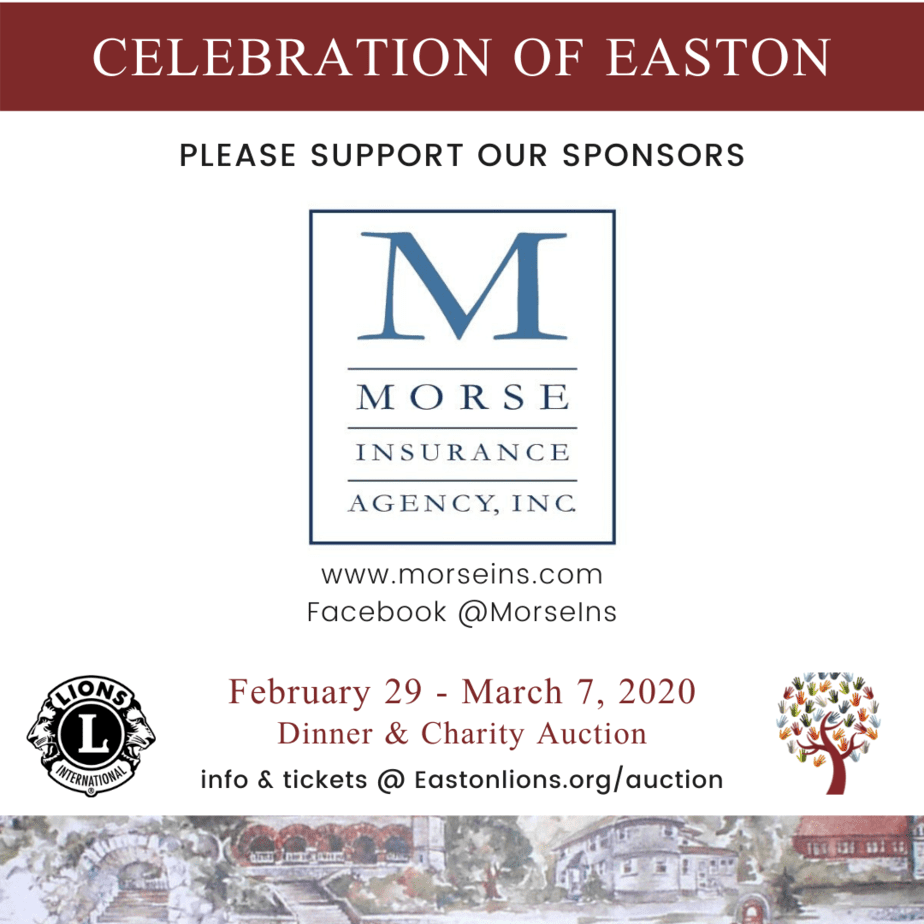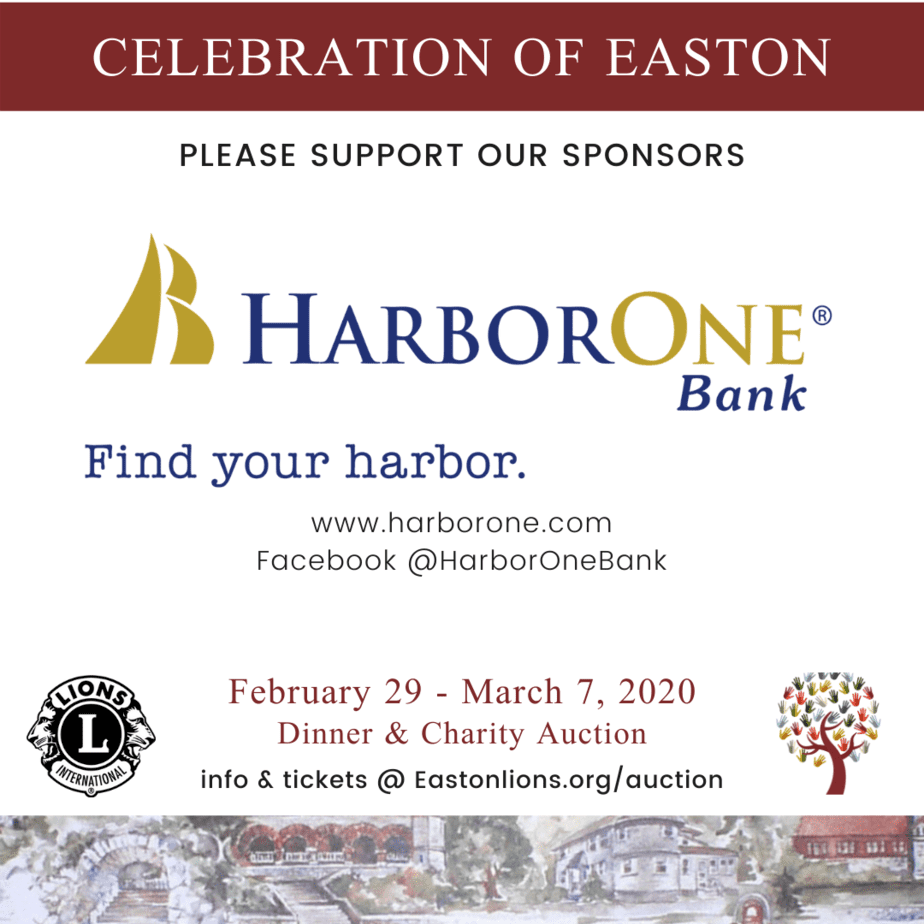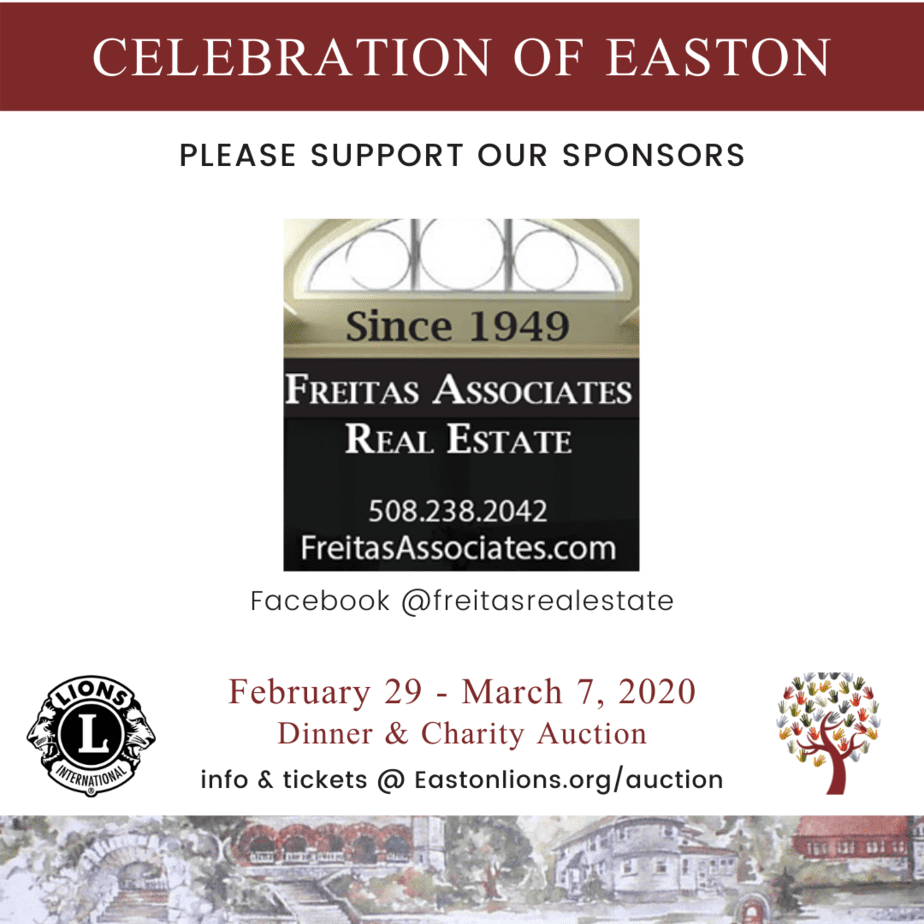 Downloadable Forms
PDF form has fill-in fields only if you download and save to your computer. It may not be fill-able if viewed in browser.
Item Donation Form (PDF)
Item Donation Form (Word DOCX)
Online Item Donation Form at Bidding for Good
View the Letter to Donors