Math Challenge 2017 Winners
All winners and their parents are invited to the Easton Lions Club meeting at the Easton VFW on Wednesday May 24th at 6:45 pm for recognition of the student's accomplishments in the Math Challenge.  Students will receive an email from Pratima Penumarthy with details, please let her know if you can attend via email or at 508-238-7471. The VFW location is 61 Rockland Street, on the corner of Allen Road, North Easton, Massachusetts.
Level 1:
Suhas Goluguri (First)
Rohan Danda (Second)
Esha Misra (Third)
Shivansh Shukla (Third)
Bailley Gavin  (Third)
Level 2:
Kian Kasir (First)
Kuba Altaai (Second)
Akshaya Kolluri ( Second)
Anvita Nimmagadda (Third)
Level 3:
Nikhil Khanna (First)
Vamshi Ankala (Second)
Alex Parker (Third)
Level 4:
Jacob Morrell (First)
Shara Yabroudy (Second)
Level 5:
Registration is $10 per child by Apr 15

Payment is accepted through our PayPal account.  Each student must be entered individually (including first and last name) by using the Add to Cart button below. Please include the parent name and contact information on the first student entered.
Late Registration $15 from Apr 15-May 6
No registrations will be accepted after May 6.
Enrollment limited to 40 students maximum per level (min 5)
Registrations may also be mailed to:
Easton Lions Club Math Challenge
P.O. Box 1032
Easton, MA 02334
Information:
The Easton Lions are holding our annual Math Challenge on May 20th, 2017, at Immaculate Conception Church. The Math Challenge fosters mathematical creativity and ingenuity and is open to all students in grades 1-10.
Level 1: Grades 1 and 2
Level 2: Grades 3 and 4
Level 3: Grades 5 and 6
Level 4: Grades 7 and 8
Level 5: Grades 9 and 10
Levels 1 and 2 will compete from 10:30-11:30 and Levels 3-5 will compete from 12:00pm-1:00pm. All participants must be at the venue 15 minutes prior to the contest (10:15 for Levels 1 & 2 and 11:45 for Levels 3-5).  Visit our Facebook Page to share the event with friends, https://www.facebook.com/eastonlions2016/.
Challenge Goals:
To stimulate enthusiasm and a love for Mathematics
To introduce important Mathematical concepts
To develop Mathematical flexibility in solving problems
To foster Mathematical creativity and ingenuity
To provide satisfaction, joy, and thrill of meeting challenges
General Rules & Guidelines:
During the challenge, students are given 60 minutes to solve 30 problems. Many problems are designed to challenge students and to enrich their problem solving experiences. The following rules are applicable to all contests:
There will be no on-site registration. It is the responsibility of the contestant/parents to register their children on-line before the registration deadline.
It is the responsibility of the contestant to be present at the Challenge room 15 minutes before the challenge starts. Latecomers will not be allowed to compete in the challenges.
Easton Lions reserves the right to verify the date of birth and/or grade of the contestants and revoke the rank(s) and prize(s) in case of any discrepancy.
Contestants are responsible for bringing pencils, erasers and calculators.
Parental interruption in any form during the challenge is unacceptable and the Easton Lions reserves the right to ask the parent(s) to leave the challenge venue or face disqualification of the contestant.
Easton Lions reserves the right to conduct a tie-breaker and/or announce joint winners or declare winners based on criteria that it deems fit to end the challenge in a timely manner.
Any changes to the rules will be announced before the start of the competition, but the judges always have the right to change rules on site without prior notice if the situation warrants. All decisions by the judges are final.
No videography nor the use of cell cameras is permitted during the Math challenge.
The registration fees are non-refundable. If you withdraw from a challenge after registering, your registration fee can be considered as a 100 percent tax-deductible donation to Easton Lions.
The primary goal of these challenges is to foster the spirit of competition and learning among the youth. Parents and children should focus on the joy of learning and interaction with other participants rather than on the possible outcome of the challenge.
The decision of the competition judges is final.
Papers will be corrected that very day and winners will be announced within a week on Easton Lions website.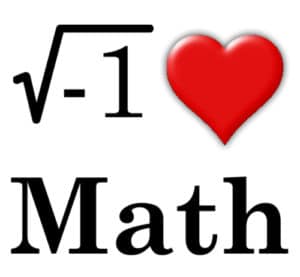 Awards & Results:
There will be three awards for each Level:
Match Challenge trophy or ribbon.
Certificate of Participation.
Certificate of Participation in Community Service for Fund Raising for Mass. Lions Eye Research Fund.
Top 3 students in each level will be posted here May 22nd.
Award Ceremony Wed May 24 at the Lions Meeting,  7:00 pm, at the Easton VFW on the corner of Rockland St. and Allen Rd.
For Information & Questions please contact: