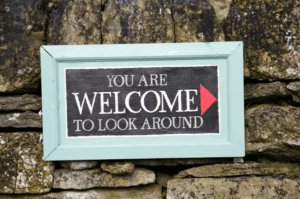 The Thrift Store is open for business on

Wednesday 9:00 to 2:00

Saturday 9:00 to 3:00
We are located at the Easton Grange Hall, 192 Washington Street (Corner of Rt 138 and Elm St) next to Buddy's Union Villa Pizza and Bob's Ski-Doo.
We have many new items large and small arriving each week! There are 3 floors full of ready-to-move stuff. In Ruthies' attic there is a wide assortment of household accessories. lamps, baskets, kids toys, games, clothing, and hidden treasures in every corner. On the main floor we have an eclectic array of furniture, pictures, artwork, and undiscovered antiques. In the basement, we have bikes, chairs, tools, hardware, bed frames, and many unusual items waiting to find the perfect home. Stop by and say
"Hi"
to the friendly volunteer crew and pick up some great items at great prices!  And please join us on the
Thrift Store Facebook Page
.
We are a 501(c)(3) charity and donations are tax deductible. Money raised supports many local Easton charities, high school scholarships, diabetes research, Mass. Eye Research Fund, and the Easton Grange #196.
Donations accepted, Wednesday & Saturday 9:00 am – 1:00 pm ONLY.
Drop-offs accepted at back of Grange
(off Elm Street)

.  The Lions

happily accept

the following gently used items in

clean

,

unbroken

, and

saleable

condition.
Furniture: dressers, tables, and non-upholstered chairs
Housewares: dishes, glassware, kitchen utensils, small appl.
Clothing, footwear, coats, hats, gloves, etc.
Collectibles, antiques, knickknacks and other giftware
Collectible electronics, high-end receivers
Jewelry and other accessories
CDs, DVDs, records, console games (Wii, DS2, PS, XBox, …)
Other games, toys and sports equipment
Hand tools and small power tools
Wheel chairs
** Items we CANNOT accept **
TVs of any kind, CRT Monitors, Computers
Electronics

(few exceptions)

Car radios, tires, and batteries
Particle board furniture and Entertainment centers
Text books, encyclopedias
Large appliances
Upholstered furniture
Mattresses
Christmas trees
Downhill skis & boots
Weapons, guns, ammo.
Baby cribs, walkers, large toys
Baby carriages and car seats
Medical walkers, toilet seats, crutches, medical devices & supplies