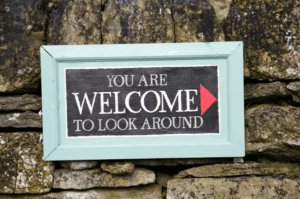 The Thrift Store is open for business on

Wednesday's 9:00 to 2:00 - drop-offs accepted 10:00-11:30
• Saturday's 9:00 to 3:00 - drop-offs accepted 9:00-12:00
We are located at the Easton Grange Hall, 192 Washington Street (Corner of Rt 138 and Elm St) next to Buddy's Union Villa Pizza and Bob's Ski-Doo.
We have many new items large and small arriving each week! There are 3 floors full of ready-to-move treasures. The second floor has a wide assortment of household accessories. lamps, baskets, kids toys, games, clothing, and hidden treasures in every corner.  On the main floor we have an eclectic array of furniture, pictures, artwork, and undiscovered antiques.  In the basement, we have bikes, chairs, tools, hardware, bed frames, and many unusual items waiting to find the perfect home. Stop by and say "Hi" to the friendly volunteer crew and pick up some great items at great prices!  And please join us on the Thrift Store Facebook Page.
Please only drop-off items when we are open.  The Easton Lions Club is a registered 501(c)(3) nonprofit organization. Donations may be tax deductible under IRS Code, Section 170.  If you have large furniture that does not fit in your vehicle, please stop by the Thrift Store during open hours (Wed 10-2 or Sat 9-3) leave a message on our store phone at 508-230-5466 (LION) or call John at 508-238-6322. Pick-ups can be scheduled for Fridays from 2-5 pm. We are all Easton Lion volunteers and work other jobs during the week.  Be patient, we will get back to you ASAP.
Sorry, these are items we cannot accept:
TV's  •  Computers/Fax machines/Printers  •  Car radios  •  Car and truck tires  •  Broken lawn mowers/tools  •  Broken Appliances  •  Padded furniture (e.g. couches/covered chairs)  •  Hutches over 36" wide (storage limitations)  •  Furniture built with particle board •  Mattresses.