We now accept hearing aids in our eyeglasses recycling boxes!
Changing Lives, One Pair at a Time
In just about any dresser drawer, one can find a pair of eyeglasses that are no longer being used. That same pair of eyeglasses can change another person's life.
153 Million Reasons Lions Recycle for Sight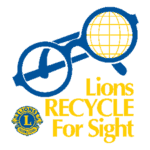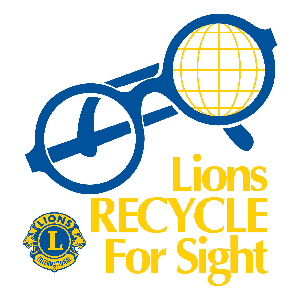 According to the World Health Organization, 153 million people have uncorrected refractive errors (near-sightedness, far-sightedness or astigmatism). Most of these vision impairments are quickly diagnosed and easy to treat with corrective lenses.  Still, millions of people in developing nations are pushed deeper into poverty simply because they don't have glasses. They can't learn, because reading is difficult. They can't work to the best of their ability, because they can't see clearly.
It costs Lions less than US$0.08 to provide a pair of recycled eyeglasses and change someone's life.
Free for You – Priceless to Them
Help a child read and get a better education.
Help an adult succeed in his job and economic strength.
Help a senior maintain their independence.
Provide a community with more opportunities to grow and thrive.
Watch a 10min video about a first-hand impact of recycled eyeglasses.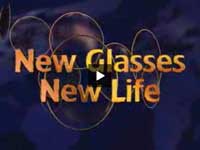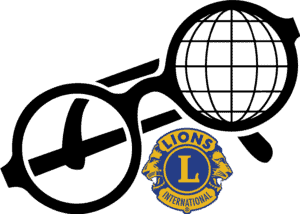 Everyday, our recycled eyeglass programs do all of this and more. Lions accept prescription and reading glasses, sunglasses and plastic and metal frames. Children's glasses are especially needed. Bob Farrand, and Charlie Hammond of Easton have been the organizers of our club's program for many years, collecting about 2,400 pairs of glasses annually.  After sorting, cleaning and boxing, we take these to larger distribution centers, like Lens Crafters in Brockton who can get the glasses to the people who need them most around the country and other parts of the world.
Find out more about eyeglass recycling at Lion Clubs International website.
Here's how you can help!
Drop Your Eyeglasses in Lions' Collection Boxes
You can drop off your usable eye-wear at Lions-sponsored collection boxes in Easton and Brockton at the following locations or at one of the club meetings (please see schedule in the calendar.)
Easton
Easton Lions Thrift Store (Grange), 192 Washington St, Rt 138 and Elm Street
(Sat 10-2)
Ames Free Library, 53 Main Street
Kozol Vision Center, 20 Roche Bros Way
South Shore Eye, 670 Depot Street
Town Hall, Elm Street
Yardley-Wood Rink at the Center School on Rt 123
(when open for events)
Brockton
B.U. Eye Assoc., 22 Christy's Drive,
Optique Ltd, 495 Westgate Drive
Paul B. Cotter, MD, PC
Pearle Vision, Westgate Mall
Walmart, 700 Oak Street
Mansfield
Pearle Vision, 287 School Street
Some years, our local schools will have glasses drives, with the children participating and learning about the program.  For information about the Lions' eyeglasses recycling program please contact Amos Keddem at 508-514-0215 or Bob Grella at 508-238-8130 or the Easton Lions Club president at president@test-easton-lions-34cc11.ingress-erytho.easywp.com.
Donate Glasses by Mail
Lions Clubs International Headquarters
Attention: Receiving Department
300 W. 22nd Street
Oak Brook, IL 60523, USA