Build a Scarecrow at Yardley Wood Rink
October 26, 2019 @ 10:00 am

-

3:00 pm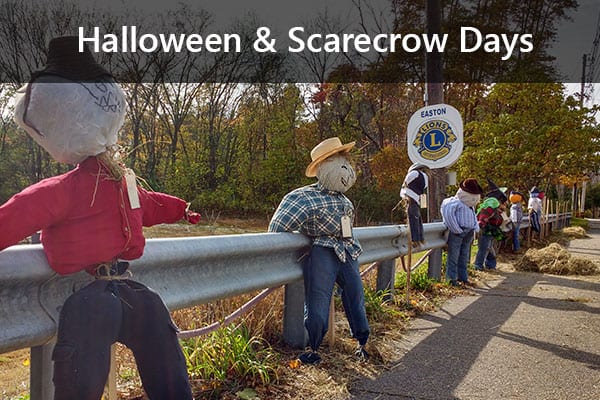 The Easton Lions Club Annual  "Build-A-Scarecrow"  event will be held at the Yardley-Wood Rink at Center School (Rain date Sunday the 27'th) at 388 Depot Street South Easton MA, 02375.  This event is Free. You bring the old clothes and hat  –  we have some you can  borrow – we will supply the Stakes and the Hay !!
Ribbons will be awarded for scariest, funniest, most colorful & most unique scarecrow. The Easton Garden Club will hopefully continue the tradition of  judging the event.
What can you do to help : We need 6 Bales of Decent Hay preferably free. Does not need to be top quality but no moldy stuff, this is for kids to stuff.their Scarecrow. We need lots of Corn Stalks to decorate the area and Scarecrows.  Hats, Plaid shirts, old pants, gallon Milk or Water Bottles for heads etc. are welcome. Everyone invited to help out.
For more information, contact Bill Palmer at 508-517-6668 or info@test-easton-lions-34cc11.ingress-erytho.easywp.com.