What's New at this Year's Auction?

View Items on Bidding for Good

By Auction Chair: Dale Kerester
Below is information that answers many of the questions we've had about this year's Charity Auction, the Easton Lions Club flagship fund raising event. Our new home is on the campus of Stonehill College. If you still have any questions, please feel free to send us an email at auction@eastonlions.org.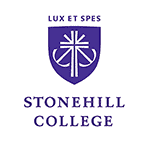 Get more info at EastonLionsAuction.org

When is the TV Charity Auction?
The live televised auction will be held on Sunday, March 5, from 2-7pm. For those of who you keeping track, that is less than one month away! Ready or not, here it comes!
Where is the Auction?
We are very excited and grateful to be holding the TV live auction at Stonehill College in the Shields Science Center (in the beautiful Pettit Atrium). Our good friends at Stonehill have welcomed us with open arms. Thank you Mike Pietrowski for making this happen!
What is this that I hear about an online auction?
Yes, this is a new feature this year. We will be selling certain of the items (generally, the lower retail value items) during the online auction only. Online bidding will run from February 19 to March 5 (bidding will close at 4pm on Sunday, March 5). The rest of the items will be sold during the live televised auction on Sunday, March 5, from 2-7pm, as usual.
How do I bid for the items being sold online?
Easy. Go to the auction website (www.EastonLionsAuction.org), click on "Preview Items on Bidding for Good", then click on "Register to Bid" (at the top of the screen) and fill in the requested information: name, email address, phone number, and create a password. Registration is free and secure. You will then be able to submit your bids (for the items being sold online) from February 19 until the online bidding closes on March 5 (4pm). (You will ultimately need to enter a credit card number before you can bid, so that the winning bid can be processed.)
When can I start to preview the items?
Your trusty Item Admin and Website team expects to have items available for viewing by Monday, February 6. Keep checking, as more items will continue to be added in the weeks to come! You can also preview the items in person at Stonehill College at the Shields Science Center on Saturday, March 4, from 2-4pm.
Do we need more donations?
You bet. Our solicitation team has been hard at work bringing in wonderful donations from our generous donors, but we always welcome new donations! Maybe you know someone who has some sports tickets? Tickets to an upcoming show? Or maybe a vacation rental? How about dinner with a local personality? Special parking spot??
Questions about solicitations?
By now everyone who is a solicitor should have received your solicitation list. You should have pre-populated donation forms (and some will also include the script) for most of your donations on your list, so submitting your donation is easier than ever. Confirm the donation (and script) with the donor, make any changes on the donation form (and script) as may be needed, and then submit to Ken Love (18 Guinevere Road, North Easton, MA 02356). Make sure to submit the donation form (and any changes to the script) along with the item or certificate (if the donor is submitting their own certificate rather than having us create the certificate).
Remember, the earlier the donation comes in, the more exposure the donors gets on our auction website.
Any questions? Contact Steve Hoffman (hoffman5000@comcast.net) or send an email to auction@EastonLions.org.
When is the next auction planning meeting ?
Monday, February 6, at 7pm, at the VFW. (This will be our 11th auction planning meeting!)
Any other important meetings coming up?
Yes, we will be having a TV production meeting at ECAT on Thursday, February 9, at 6:30pm.
How is all of this happening?
Because we have an incredible team of Lions members and friends who have been working their Lions tails off! Putting on a live televised auction is no easy feat, and we are fortunate to have a dedicated team who devote their time, efforts, and talent to make it all come together. Thank you Lions and friends!!