Showtime Saturday December 3rd, 2016 at 7:00pm
Oakes Ames Memorial Hall – North Easton

Program
Hosted by the Easton Lions Club
Tickets are $8.00 per person and $20.00 per family unit of 4
Purchase advanced tickets online at Eventbrite
Tickets also available at the Festival Ticket Booth Saturday Dec 3rd or at the door before the show.
Here is the full list of performers. These performers are in no particular order. Please contact The AR Project, contactthearproject@gmail.com, with any questions about the performers on the list or if some act is missing.
Bands (3):

Fat Boys and Little Men (Mansfield MA),
Acid Rain Forest (Brockton MA).
Moss (Sharon MA)

Dance (2):

Peher Bakshi & Hamsi Gannamadevi – Bollywood
Emma Reardon, (Brockton) & Katelyn Disbrow, (E. Bridgewater)

Spoken Word (1):

Tarah Valin (Brockton MA)

Solo acts (2):

Ben Goffredo,
Valentina McCarthy (Stoughton MA)

Duo act (1):

Maddie and John (Norton MA)

Solo Singers (6):

Nori von Jena (Cumberland, RI)
Chaz G (Brockton MA)
Connor Dolan, (Easton, MA)
Matthew Guarino,
Emily Barnett,
Mya Bendixen-Silva (S Easton MA)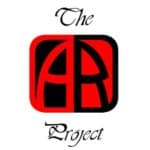 We like to thank The AR Project for providing the sound, lighting, and promotion of the 2nd annual Easton Lions Talent Show and Oakes Ames Memorial Hall for providing the venue.
---
Entry Information
DEADLINE FOR ENTRIES FRIDAY, NOVEMBER 30th
The Easton Lions are looking for local talent to perform at our 2nd annual Talent Show! The big event will be part of the Lions Annual Holiday Festival Saturday night starting at 7 pm in historic Oakes Ames Memorial Hall.  Contestants should create a 90 second video, upload to Vimeo/YouTube and send a link with your name, age, and contact information to talent@eastonlions.org. All video submissions should be in prior to Nov 30, 2016 and will be notified Thursday, Dec 1, 2016.  Entrants 17 & under must have parents permission.  $10 entry fee. Information needed includes:
Your name or group name.
Contact person name if different.
Birth date or age of all members in group.
Phone Number.
Mailing address.
E-mail address.
YouTube or Vimeo web address for video demo.
If under 18, parent or guardian permission.
If you need to mail your entry using post, please call  Henry Narsasian at 508-269-7181 and mail video to Easton's Talent Show, c/o Easton Lions Club, P. O. Box 1032, Easton, MA 02334.
Prizes:
First Place: $250
Second Place $100
Third Place $50
Judge information will be posted soon.